You might recognize Skinfood as the famous South Korean manufacturer and retailer of skincare & cosmetics products, but do you know that it is also the first ever cosmetic brand to root itself in food? Skinfood believes that nutritive food results in nutritive beauty for healthy and beautiful skin, thus they ensure that only the highest quality food ingredients are used in their dishes to create a healthier lifestyle for its patrons.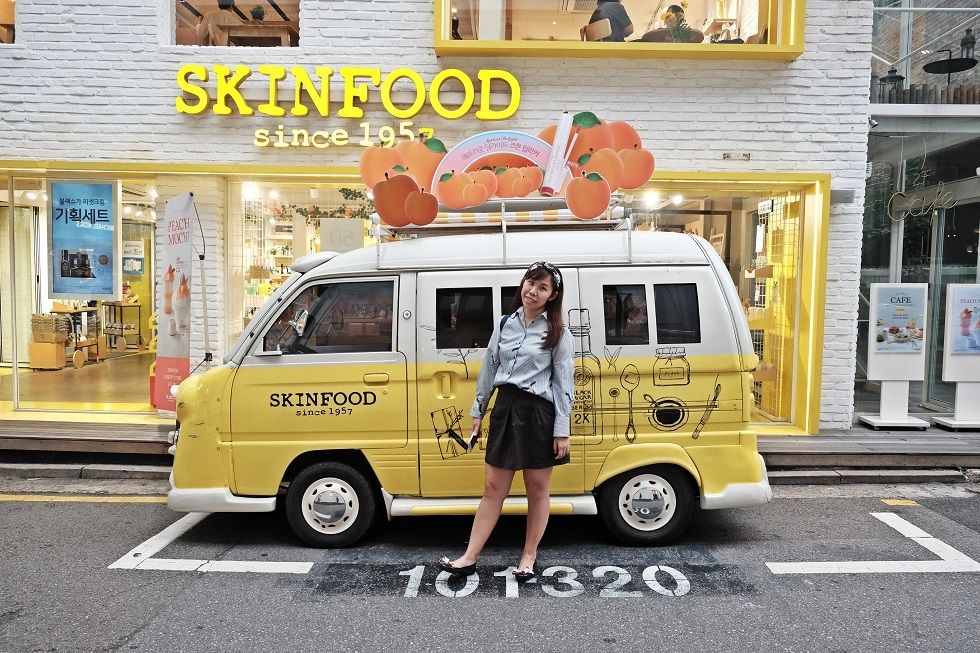 During my recent trip to Seoul, my girls and I visited the Skinfood Store& Café located at Garosu-gil, Sinsa-dong. We were thrilled to know that the café has a total of 3 levels, which includes a retail store, café, and a tiny farm cum root top area at level 1, 2, and 3 respectively. Oh yes, remember to take the opportunity to camwhore in front of the van (like I did) before stepping in the café.
We headed straight to the cafe at level 2. I like how Skinfood actually incorporates their products in the café's decoration, somehow it just creates a dreamy and mystical ambiance. My favourite seat is definitely the one near the window, where the natural lighting works best for photography.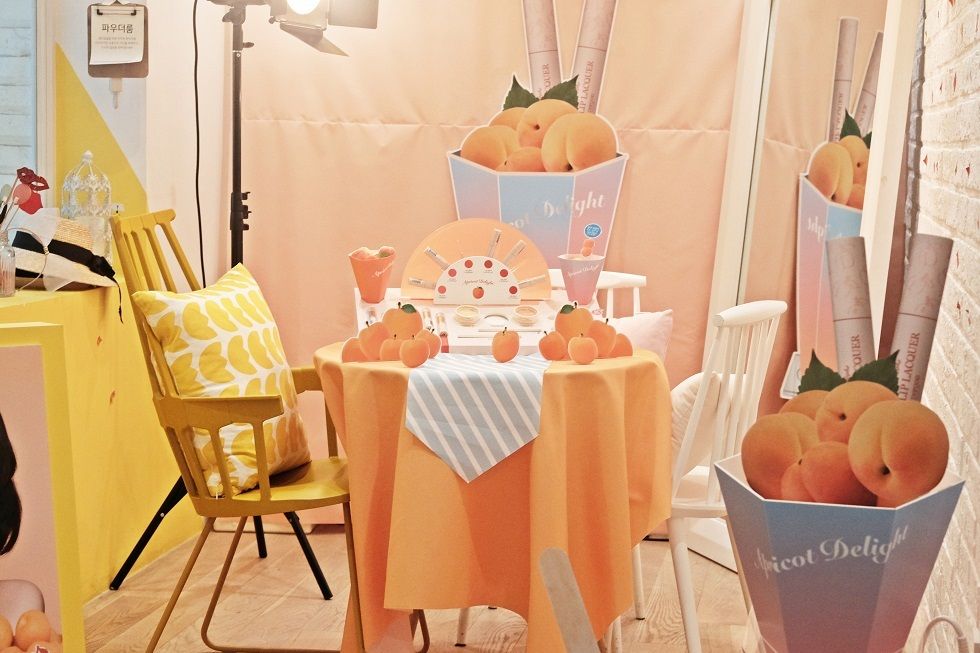 We ordered the dessert of the day-Peach Mochi Shaved Ice, and sadly it doesn't really look like the one being presented in the poster. Nevertheless, the mochi was chewy and the peach taste was there. Apart from desserts, the café also serves coffee, tea, and savoury dishes. 
After filling our stomachs, we headed to the tiny farm cum roof top level for a mini photo shoot. Honestly, the place is really a great spot for chilling over drinks and scenery viewing especially during spring and summer periods.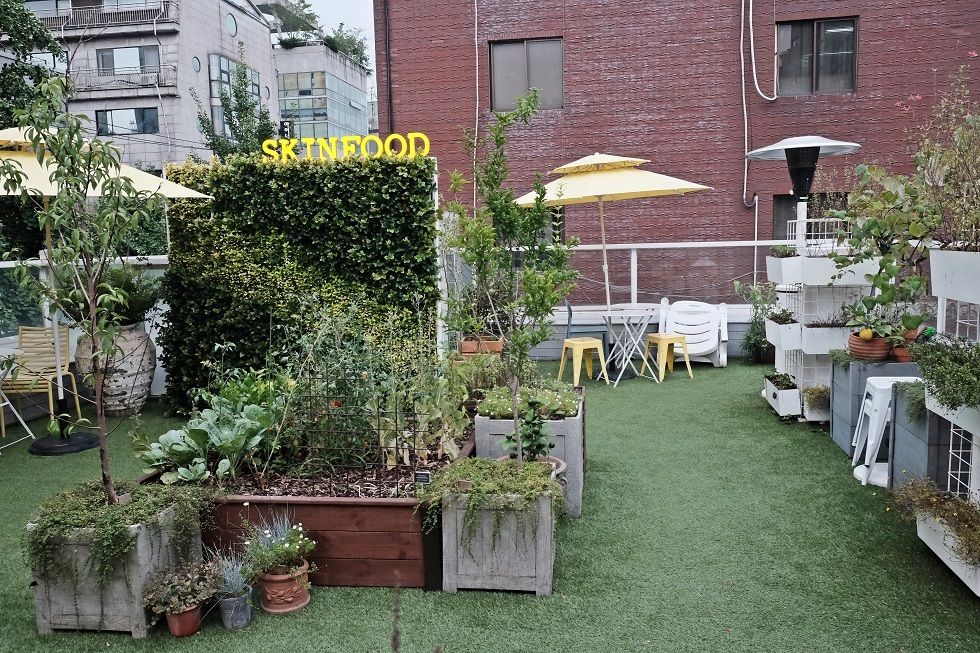 If you looking for a vibrant and cheerful café to hang around after shopping haul, do check out Skinfood Café for a refreshing drink.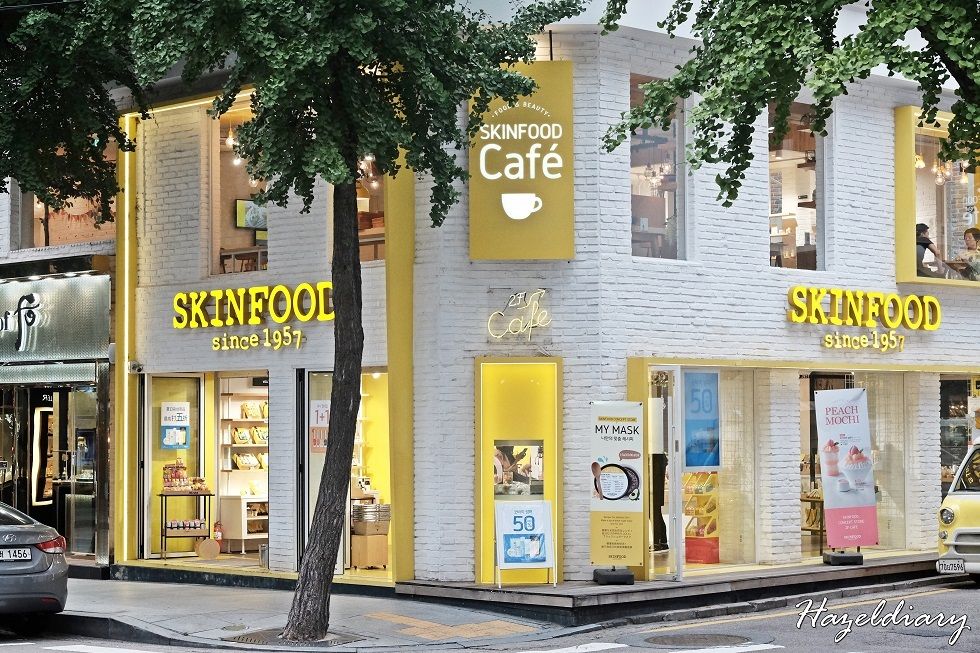 SKINFOOD Store &  Café
12-37 Apgujeong-ro, Sinsa-dong, Gangnam-gu, Seoul
Concept Store, 1F (2F in Korean)
Opening Hours: 11AM-10PM