As the saying goes, "the best way to capture a man's heart is through his tummy", hence it's unarguable that a fool-proof way to make your dad happy this Father's Day is to feed him delicious food. But wait, what's if your dad is a picky food eater? No worries, here are 5 eateries to cater to your dad's taste buds (regardless of his food preferences) and make him feel like a king. The wonderful thing is these eateries won't rip a big hole out of your pocket.
Credit: Flickr 
The Dad Who Loves Eating Clean
Is eating clean your dad's resolution this year? If so, show him your support by bringing him to a date at The Lawn.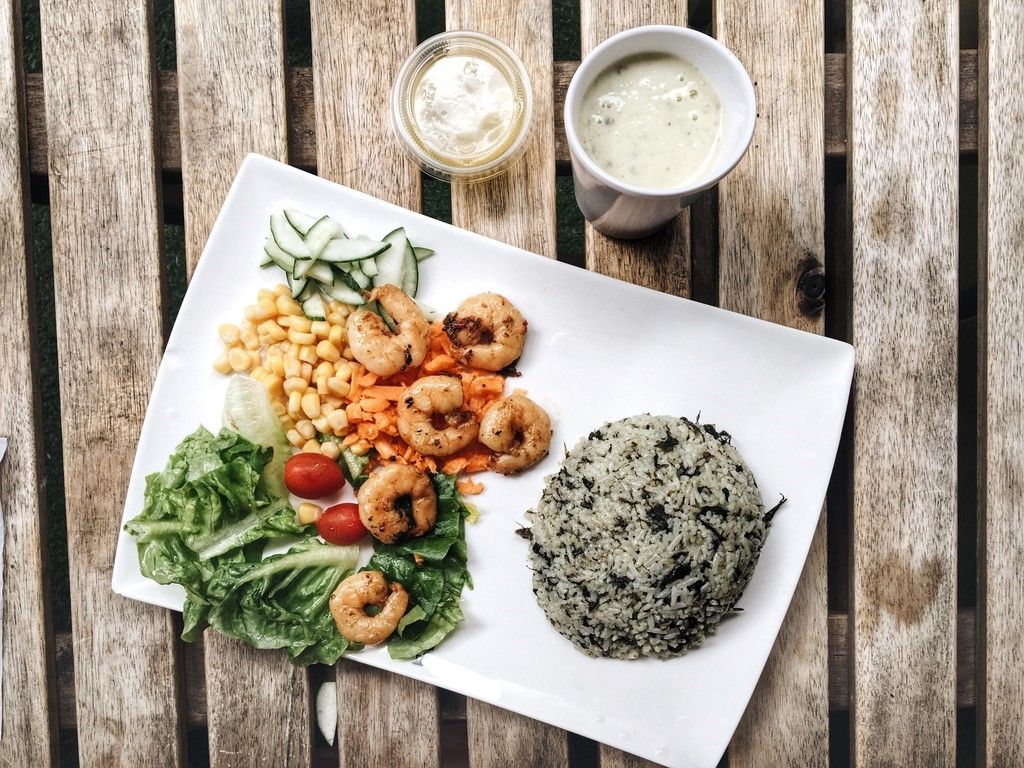 Trust us when we say the eatery totally dispels the idea that eating clean is nothing more than a bunch of boring greens. One of our favourites includes the chef's specials- Hunky Dory ($14.90), which consists of a base of Mesclun layered with butter seared dory fish, alfalfa sprouts, Cheddar cheese, Parmesan, tofu, almond and drizzled with Wafu sauce. If your dad is feeling creative, he can even design his own salad bowl (prices start from $10.60). For something much satiating (yet equally yummy) we recommend going for the olive rice bowl which comes with a grilled meat of your choice and a colourful side salad of cucumber, carrots, corn and tomato.
Enjoy a free additional topping from The Lawn with Crunch app for both Android and IOS devices (valid till 15th July 2017).
The Dad Who Loves Eating Noodles
If your dad is someone who cannot live without noodles and constantly worries about his waistline, then you really need to bring him to Healthy Soba IKI.
At Healthy Soba IKI, all noodles are made fresh in house by the owner- Mr Yusuke from 100% organic buckwheat powder. The soba bar offers a menu of at least 4 different Seiro (cold soba) like Mango Salsa Soba, and 8 Tanemono (hot soup soba) including the signature Duck Soba. We recommend trying one of Mr Yusuke's new creations-Super Soba Set (330 calories). Which consists of soba topped with alfalfa sprouts and chicken quinoa salad (chickpeas, shimeji, spinach, purple cabbage and tomato).
Get your bowl of piping hot Super Soba at $16 with Crunch app for both Android and IOS devices (Valid till 30th June 2017)
The Dad Who Loves Eating Rice
Though the rice might be a daily staple for your dad, yet things don't have to be boring.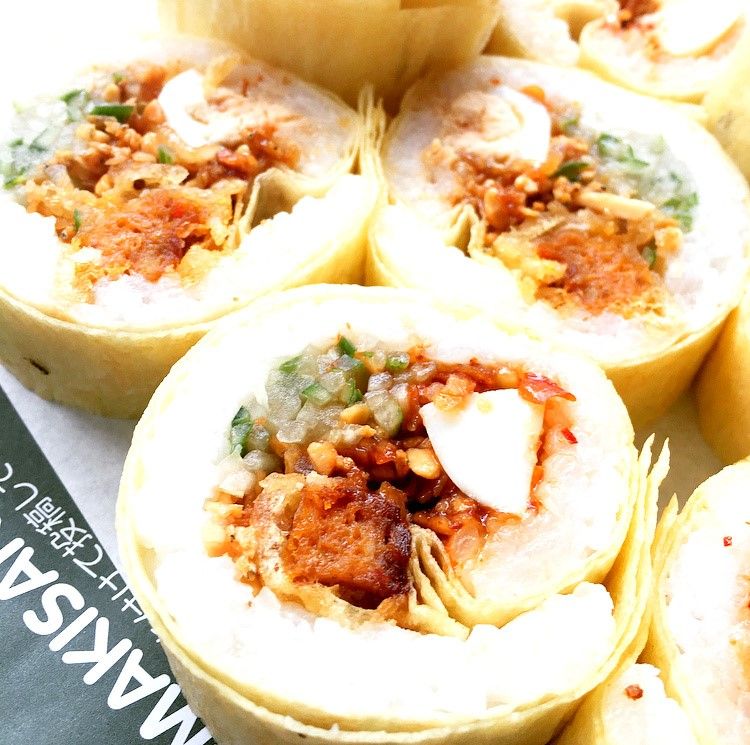 Credit: The Halal Food Blog
Bring your dad to Maki San and lay your hands on their newest creation- Maki Lemak ($8.90). The creation consists of roasted desiccated coconut, cucumber, boiled egg, roasted anchovies, peanuts, tempura otak, and Maki San's homemade Shiok Sambal! Sauce, all rolled into a sushi with a healthy egg crepe wrap. In case you're wondering, yes the Maki Lemak is exactly Nasi Lemak Sushi in layman term. Savouring Nasi Lemak in the form of sushi is definitely something new for your dad!
The Dad Who Loves Sweet Stuff
HUSK is the dessert place that you need to visit if your dad has a sweet tooth. 
Credit: HUSK
At HUSK, all desserts are inspired by the best recipes from the bustling streets of Bangkok. We particularly love the simplicity of their Froco (coconut soft serve), which is concocted with nothing else but just the nutrients from the freshest young Thai coconuts, to give an all-natural ice cold swirl. And great news for your sweet loving dad, the froco is only 111 calories. Remember to upgrade your dad's froco to Coco Parfait ($6.50) which comes with 3 toppings (mango, pineapple, jackfruit, banana, watermelon, homemade muesli or granola). 
Enjoy your Coco Parfait with 3 toppings at $4.95 (U.P $6.50) with Crunch app for both Android and IOS devices (Valid till 30th June 2017)
The Dad Who Loves Every Kind of Food
If your dad do not have any particular food preference, and you have no slightest idea where to bring him this Father's Day, fret not! Just Acia is your answer!
Credit: Just Acia
With the extensive array of cuisines (Korea, Chinese, Thai, Japanese and Chinese) all we can say is your dad will definitely have a "gruelling" time picking what he wants to eat. Before we forget, every set meals come with free flow of coffees, soft drinks, and 6 flavours of ice-cream. And with prices starting from $6.30 to $21.30 for the set meals you will not want to miss them!
Enjoy your set meal for $8 with Crunch app for both Android and IOS devices (Valid till 1st August 2017)