Modest blouse paired with feminine skirt, soft curls side swept, and Lim Chee Guan Bak Kwa: all checked, coupled with 10,000 butterflies in your stomach. After dating for some time, your beau is finally bringing you to meet his parents this CNY for the very first time! We at MyFatPocket know that navigating the challenges of impressing your (potential) in laws is an especially tricky task. Swoon the folks over not just with your beautiful porcelain features, but also win their hearts over via their stomachs with your cooking skills. And make them realise you're the perfect one for their beloved son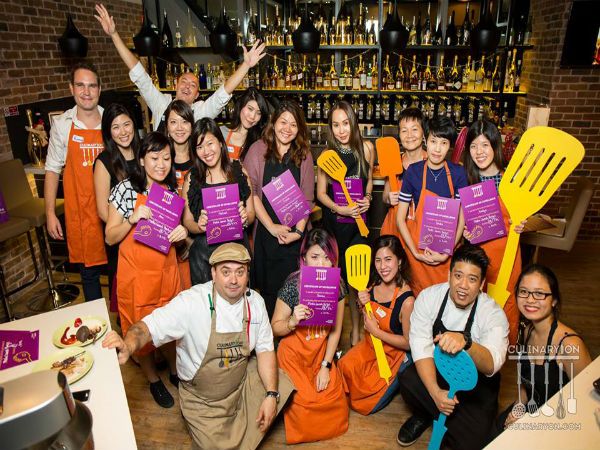 If you are a cooking amateur (like us), fret not, join us at CulinaryOn and pick up some valuable cooking stunts before this CNY!
MyFatPocket team was overjoyed (especially the single and yet to get married ladies among us) to participate in the media launch of CulinaryOn. The cooking studio is wonderfully nestled in the heart of the bustling CBD at 1 Raffles Place, and we would definitely say, the location is indeed very accessible (just a stone throw away from Raffles Place MRT station). We managed to find the place without much hassle (Phew! Considering the fact that we do have a terrible sense of direction).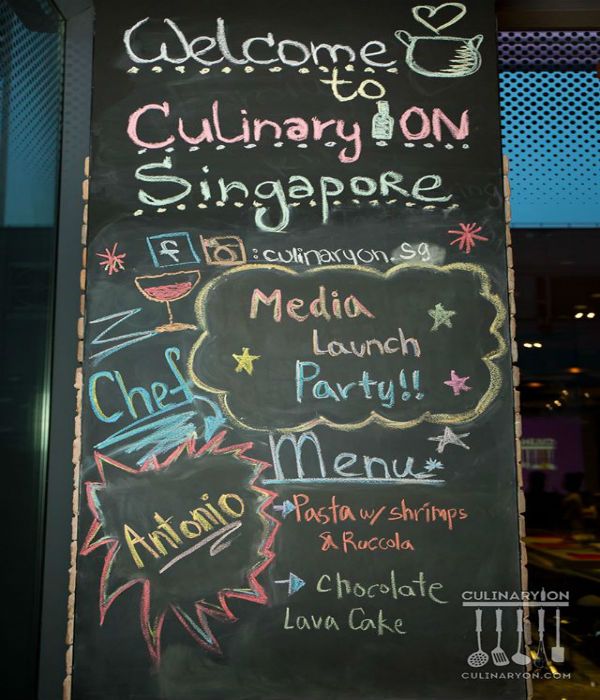 Upon arrival, we were gladly greeted by the cheerful Relationship Manager, Nathan, who enthusiastically brought us on a tour around the studio. From him, we learnt that CulinaryOn was founded in Moscow in 2012 by the trio, Alex Blanc, Giulio D'Erme and Vera Sadovina, who pledged to transform the traditional cooking studio into a unique culinary playground that amps up fun and excitement. It's no wonder that The Business Times described the studio as the Disneyland of culinary experiences! The studio in Singapore, which spans across 7000 sq feet is the second instalment of CulinaryOn, and is in fact the largest edutainment culinary studio both in Asia and Europe.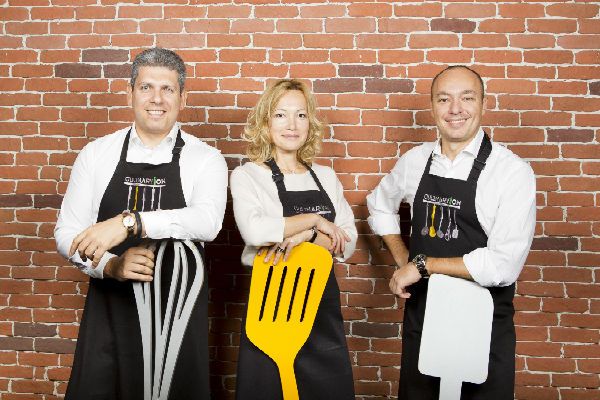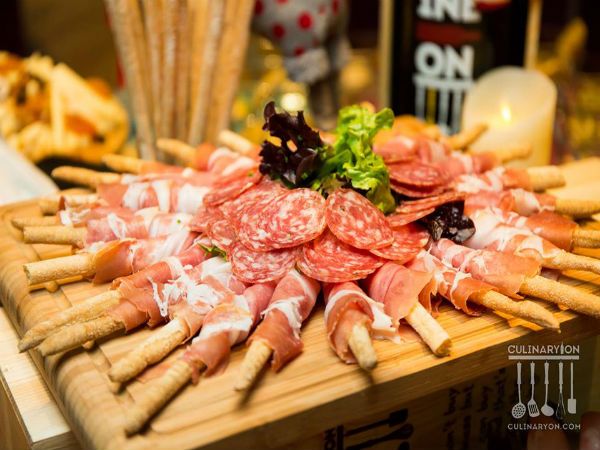 The team couldn't help but noticed the distinctive brick walls, wooden floors, accents of bold purple, and colourful wall plaques with quirky quotes around the studio. Somehow, it reminded us of Charlie and the chocolate factory, and it spells a whole lot of fun!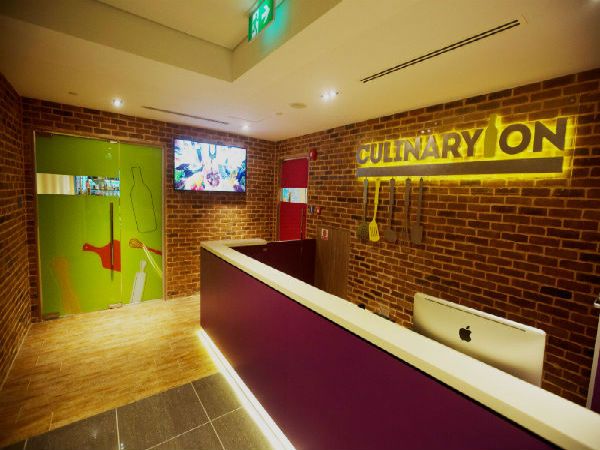 The studio itself is divided into a conference room which holds a capacity of 20 people, along with 2 big event areas (35 people) and 2 small event areas (25 people). Each of these areas comes with its own cooking stations equipped with iPads, displaying step-by-step recipes which we thought was a really thoughtful gesture. There is also a chef's table, and a bar. The entire studio indeed radiates a relaxed, just-like-home vibe, and is definitely a welcoming space to bask in the conviviality of great company and conversation during parties, team building activities, and even Hen's night.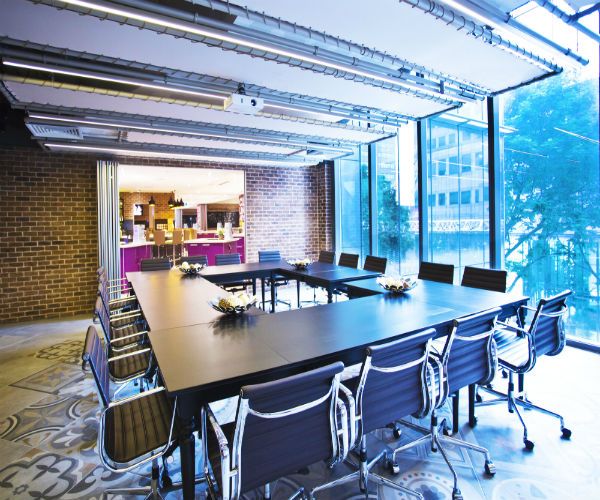 Apart from this, there's also a wine cellar with a huge array of Italian, French, Spanish, and Australian wines. The ladies (including myself) were super elated over the free flow of their signature 3litres WineON (Tuscany Carmigano Wine) for the night. We later found out from the Marketing Manager, Slavina that only 1500 bottles of WineON are produced annually, and the wine can only be found at CulinaryOn. Woah! Such exclusivity!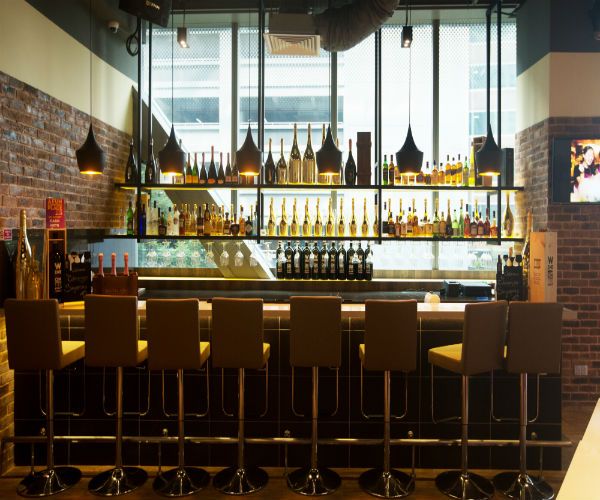 After a welcome speech by Mr. Giulio, we donned our aprons and prepared ourselves for the climax of the evening—Master Chef Cooking. Our chef of the day was the bubbly Tusan cowboy, Chef Antonio Massagli, who hails from Lucca.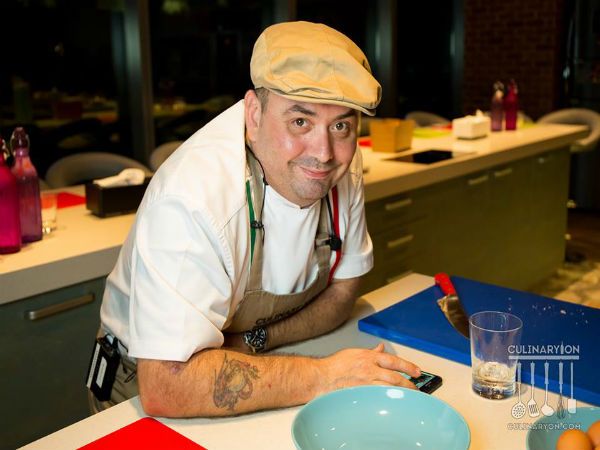 Under his guidance, we managed to whip up a scrumptious spread of Prawn Linguine in Tomato Paste and Lava Chocolate Cake with Vanilla Ice Cream all from scratch, and also picked up some cooking tips along the way. With Chef Antonio and the staff's quirky sense of humour, there was indeed no place for "cold"academism, in fact, everyone was actively involved in the cooking.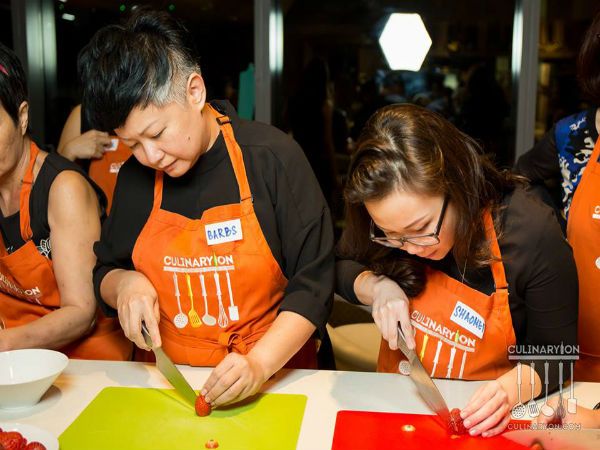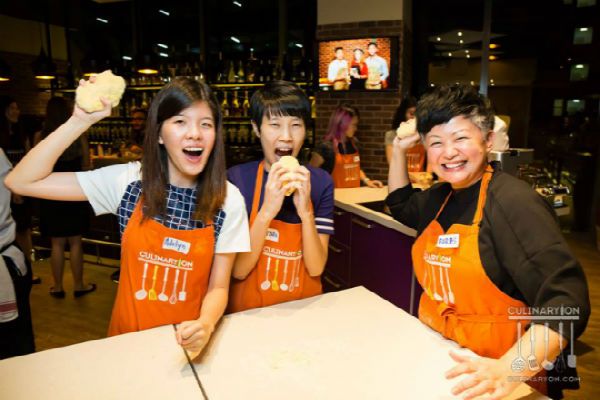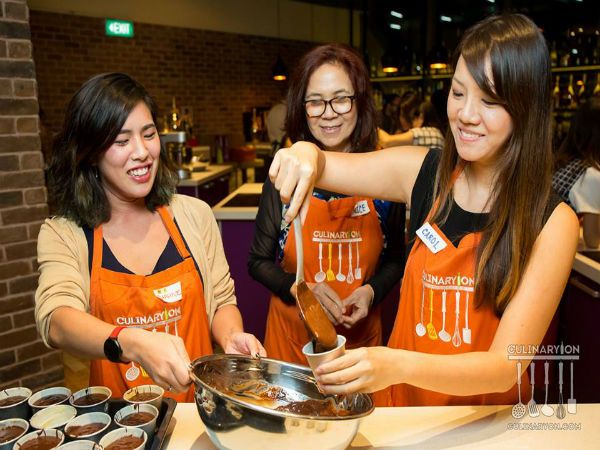 After an exhilarating time of cooking (thankfully we didn't burn our hair, or cut our own fingers, considering that we are amateurs), we finally got to enjoy our food of labour. And boy, we do feel like a bona fide chef at the end of the class!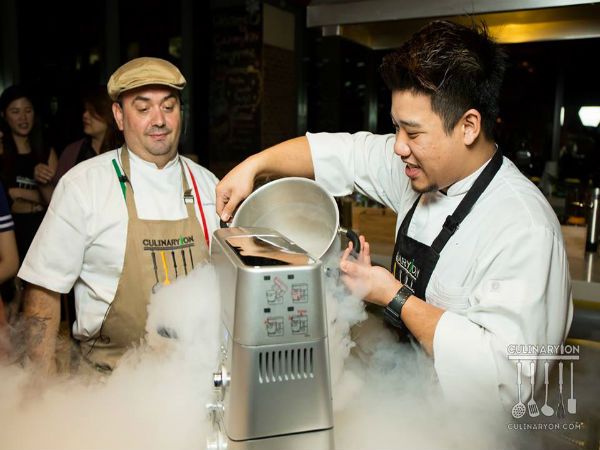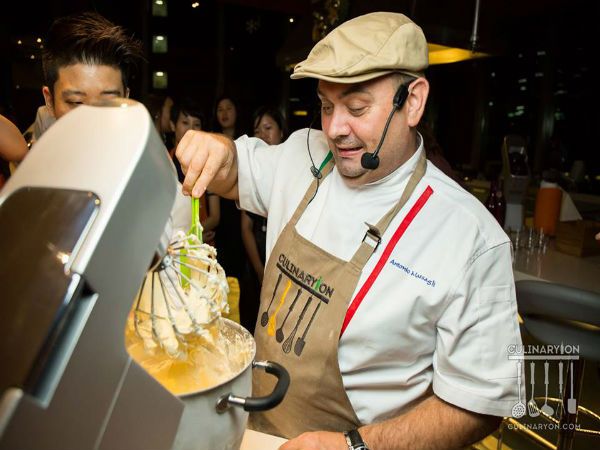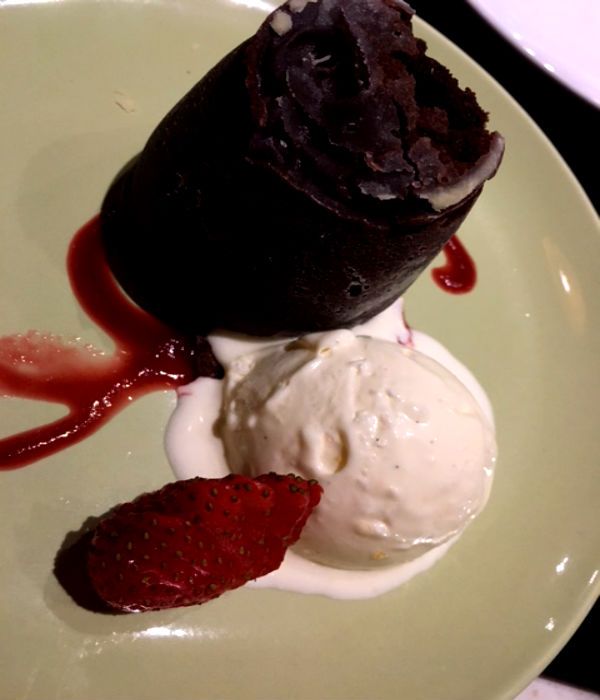 Despite being young, CulinaryOn is committed to offer their clients a gastronomic journey around the globe with master classes on international cuisines (Singapore, Italian, French, Japan, Greek and many more) and themed parties (read: meat lover, seafood fanatic, vegetarian follower, healthy bunnies, sweet tooth). With such diversity, there's definitely something for you regardless of which walks of life you come from. It's no surprise that the studio managed to receive the TripAdvisor Certificate of Excellence in the category of 'Master classes and seminars in Moscow" and also attracted 4000 guests in just 3 months in Singapore.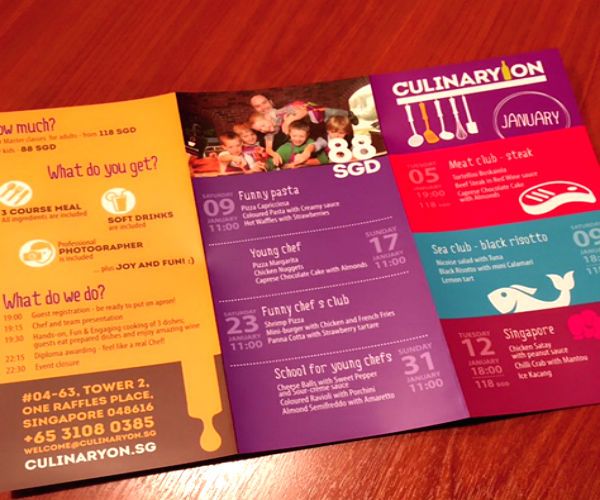 Our team's cooking expedition finished off with receiving our very own 'Certificate of Excellence', which totally made us felt like graduation all over again. The team had oodles of fun, and will definitely love to come back for more challenging cooking expeditions.
At the price of S$88 per person for kid's classes and S$188 for adult's classes (inclusive of class materials, ingredients and drinks), one will get to craft up 3 delicious course meals, a diploma, along with a professional photographer to document down the fun (it's really a steal).
For ladies who prefer sitting back or simply dislike cooking, but still want to impress the in laws with your cooking, no worries! The chefs at CulinaryOn are available for hire (although you might need to think of a way to hide the chef). You just need to dress up beautifully, apply that layer of Nars Audacious in Audrey, spray on some Black Opium, and pretend that you cooked the food (Shh…we have tight lips, and promise that we won't tell!).
For this CNY, CulinaryOn offers a special hands-on Chinese New Year Dinner Master Class. Get ready to whip up traditional CNY dishes such as Drunken Prawns, Ee Foo Noodles, Dumpling, Bak Kwa Salad and many more. Hesitate no more, and make this CNY cum meet the parents' day a successful one with CulinaryOn. We wish you many monkey luck!
CulinaryOn Singapore
1 Raffles Place, Tower 2
#04-63
Contact: + 65 3108 3085
Website: http://culinaryon.sg/
Page's Photo Credits: CulinaryOn Singapore