Cue GoMyWay, Singapore's first dedicated taxi sharing app available for iOS, and downloadable at the iTunes App Store today.
Commuting via taxi in Singapore may not be seen as the easiest of tasks. Taxi riders face several challenges when embarking on a taxi journey. From the rising cost in fares, ERP and surcharges to the long queues at taxi stands and lengthy taxi booking waiting times, the woes of taking a taxi can seem endless and frustrating.

Founded by four friends turned business partners, the first dedicated taxi sharing app offers riders a secure and practical way to not only save money and time, but also an opportunity to meet new people.

"We know how frustrating it can be to commute in Singapore - car ownership is expensive, buses and trains are congested during peak hour, and taxis are pricey and hard to come by - we feel that people are stuck between a rock and a hard place," said Ken Ng, Co-Founder of GoMyWay. "We believe GoMyWay gives Singaporeans a viable commuting alternative, which would make catching or booking a taxi more affordable as well as shorten taxi queues and reduce waiting times. Moreover, we believe sharing a taxi could be a unique way to meet people as well - if you're leaving from and heading to the same areas, chances are you will have a lot in common."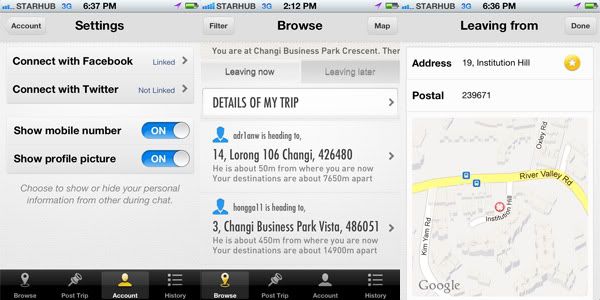 GoMyWay represents a significant move in supporting Singapore's vision of relieving congestion and providing an efficient means for cost-effective land transport in addressing different travellers' needs. Users can connect with nearby users in their vicinity throughout Singapore at any time. To start their journey, they simply need to key in their destination, which is then matched to others in the vicinity and ranked by how close their respective destinations are to the user's destination. Spending time together in a taxi may also be a great way to make a new friend.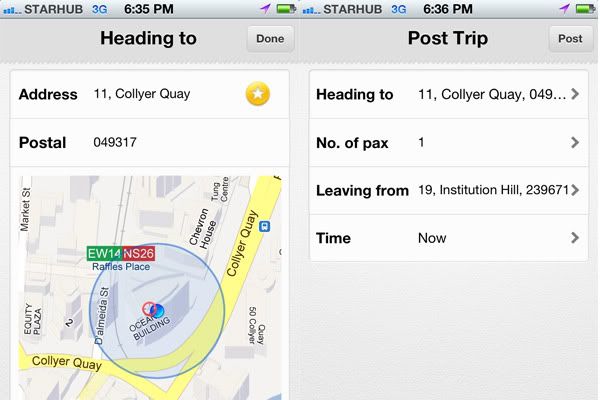 "GoMyWay isn't just about sharing a taxi, but meeting new people as well. We hope that by using GoMyWay, travellers can potentially make friends they otherwise would never have met. It would not only be fun for the user to forge new relationships on a regular basis, but also enhances their overall taxi commuting experience," commented Leslie Ng, Co-Founder of GoMyWay.

The app, which will be also released at a later date on the Android platform, features current and future trip postings, fare split guidance, integration with Facebook and Twitter, filter by gender (so for example, it's easier for females to find other females to share with), mobile number SMS verification, GPS location mapping, in-app chat functionality and a thumbs up/down user rating system.