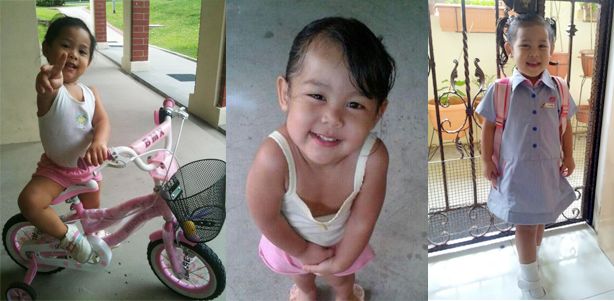 Sara is our 4-year-old niece that's been under our care since she discovered the joys (and relieve for us) of wearing diapers. Watching her grow, grasping and applying new knowledge and things she's learnt is nothing short of inspiring and moving even.

But seeing her take to commonplace objects such as park benches, safety railings and just about anything with substantial height with the determination of a rock climber can be heart stopping. This sense of adventure has also caused anxiety for us especially when we're out and about.


Where's the girl?!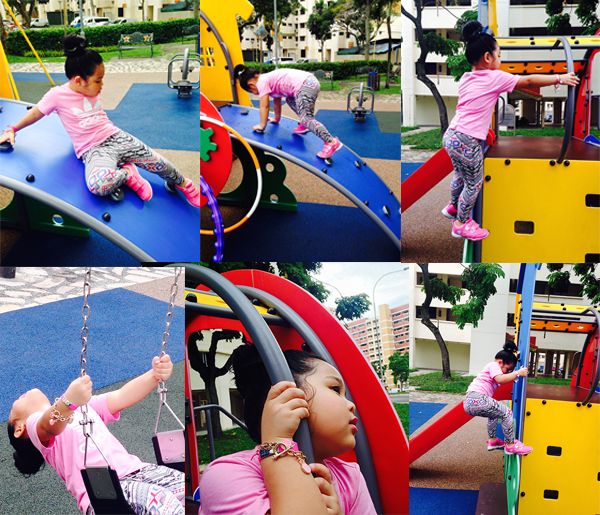 Sara has the tendency to wander on her own. My husband says it's called being independent, I say if he doesn't hold on to her, he'll be sleeping on the floor, independently. So as you can presume, a typical day out with Sara is more of a treasure hunt; us constantly keeping a lookout to where she is.

Chasing and keeping up with her is a workout in itself. Sometimes her hide & seek can cause a mini heart attack too.

But now at least in the event that she does get lost, which would break our hearts, she won't be lost.

#SleekTag is a fashionable wristband that doubles up as a form of ID. The tags come in an array of colours, mostly bright ones, which would make identification easier. Each #SleekTag has a stainless steel component where personal information vital in the event of an emergency such Name, Contact, Drug Allergies and more can be engraved.


#SleekTag Lite (M) and #SleekTag Lite (S)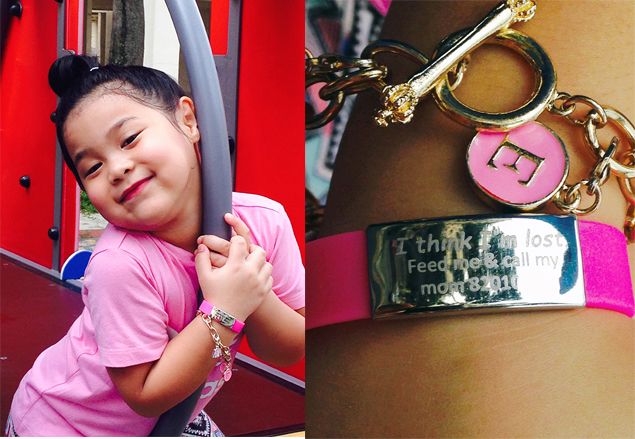 The #SleekTag Lite (M) and #SleekTag Lite (S) range is suitable for children as they're made to fit smaller hands. They can be easily slipped on to the wrist and it's comfortable as well, which means they can be worn at play and at school.
For parents or adults with children under their supervision, this neat wristband or bracelet is a must-have. It gives a sense of reassurance to know that in the event of emergency such as losing a child in a crowd, chances of them being found are significantly increased.


#SleekTag Prime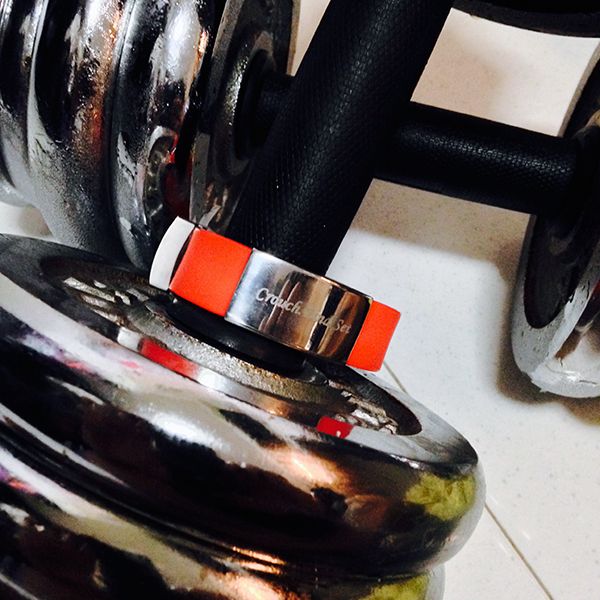 The #SleekTag Prime is made for adults. For the elderly, should they find themselves in predicaments where they are unable to communicate such as the onset of stroke, fainting spells and more, the info on their #SleekTag can literally save their lives. Goodwill Samaritans and medical personnel as well can render better help with the information.
The #SleekTag Prime is also made for those involved in the different athletic pursuits. It serves as a race ID and team identification. My husband is actively involved in sports especially rugby and he wears the tag as a form of inspiration. "Crouch. Set. Engage" is a term used in the sport and it's engraved on his #SleekTag to mirror his sporting philosophy.

When he's not on the rugby pitch, he's hitting the weights at home. The tag is so comfortable that it doesn't interfere with his exercise routine. Another highlight of the tag is the customer service that comes with the purchase. Initially, my husband had a little difficulty in figuring out how to wear the tag. An email to the people behind the product elicited a quick response (very quick as well and it was the weekend even!) and he received an easy to understand instructional guide. Kudos to them for that.

For those looking to improve their health and performance potentially as well, the #SleekTag Power could be just what's needed.


#SleekTag Power Stainless Steel Tag


The #SleekTag Power stainless steel tag embedded with 5-in-1 energy elements widely used in many performance bracelets favoured by professional athletes. It helps to promote better blood circulation, alleviate pain and fatigue, relieve insomnia and also improve the immune system.

The #SleekTag is indeed a handy accessory to have. It comes in useful during emergencies, it helps promote better health and best of a, it's quite the fashionable accessory!

Oh by the way, do you know they also have a pet tag? You can engrave your pet's name as well as your contact number on the flip side of the tag. It comes in a heart, round and rectangle polished and you can select your pet from a variety of dogs, cat and others!

All tags are delivered to you within a week of order.


Personally, I do feel more reassured that Sara has them and my husband feels the same way as well. But still it doesn't mean that you can take your eyes off your child the next time you're out. After all, prevention is better than cure.


Our dear readers get to enjoy a 10% discount with "SleekTagwithMFP" discount code in December. #SleekTag makes a great Christmas and Birthday personalised present. You know what they say, The Best Gifts come from the Heart.