Even though a lot of restaurants are now pet friendly, there aren't too many places that actually have a separate menu for dogs. So Filipino chef and dog lover Giannina Gonzalez decided to fix that with her unique Whole Pet Kitchen – a small café that caters to dogs as well as humans.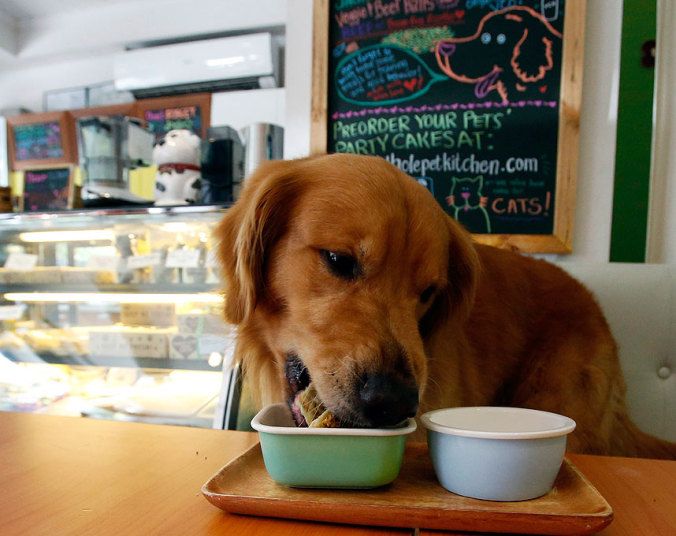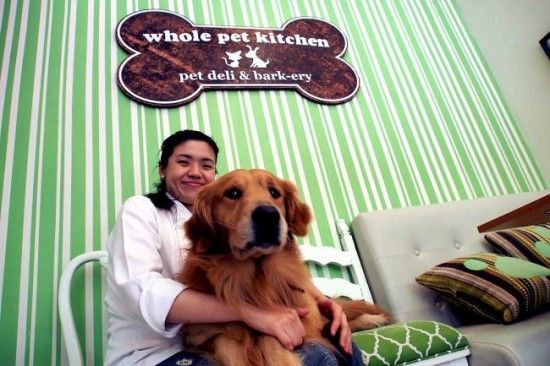 Credit: eddy Pelaez/InterAkcyon.com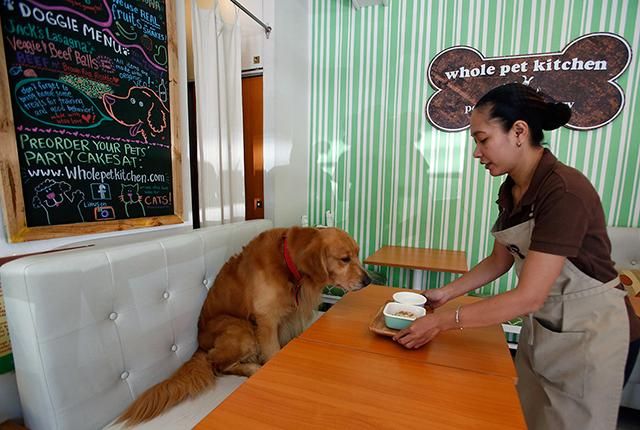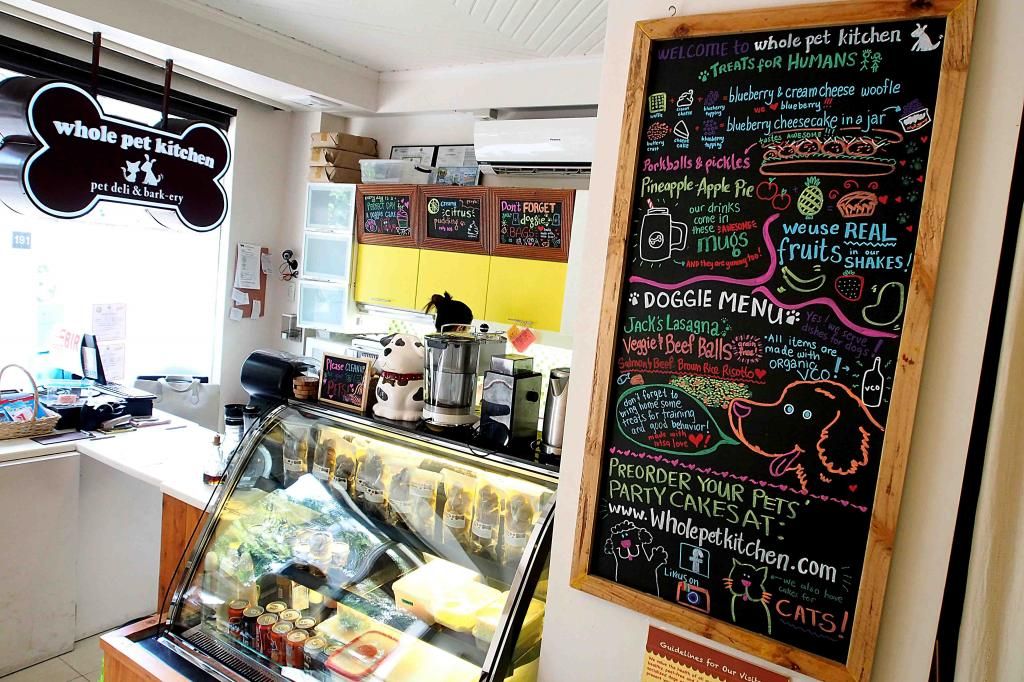 Credit: eddy Pelaez/InterAkcyon.com
Located in San Juan city, Whole Pet Kitchen is the first pet bakery and dog café in the Philippines. Gonzalez, 29, said that she wanted a job where she knew what went into her dog's food, and she also wanted a place where she could share a table with her four-legged pet. She started the place in 2011, and it's been doing pretty ever since.
"We wanted to reach out to a niche market; that's why the place is small," she revealed. "When Whole Pet Kitchen was opened, there were so many dog lovers who checked out the place, and now, the café has its own set of regulars who hang out and spend bonding moments with their pets." The café has two sets of menus – one for pets and one for humans. 
A range of dishes feature on the pet menu – from birthday cakes to 'pup'cakes, biscuits to muffins, biscotti, chews, 'paw'stas, savories, and even a nutritious doggie yogurt cooler. She makes sure that all the nutritional needs of a dog are covered, and everything is salt-free, sugar-free and preservative-free. And they are apparently very tasty as well, as her four-legged guests usually lick their bowls clean.
The human menu, on the other hand, offers iced tea, salads, lasagna, and sandwiches. Diners are seated at tables, and are encouraged to feed their pets as they eat. Pet food is generally served on a tray with two ceramic bowls – one for the main course, and another for the drink. Pets that aren't toilet trained wear diapers, and in case of a mess, owners help the staff clean it up. 
Read more at Oddity Central.