I got a lot of questions and concerns of fellow cabin crew hopefuls asking that should they be employed, will they be posted to the new budget airline, Scoot...?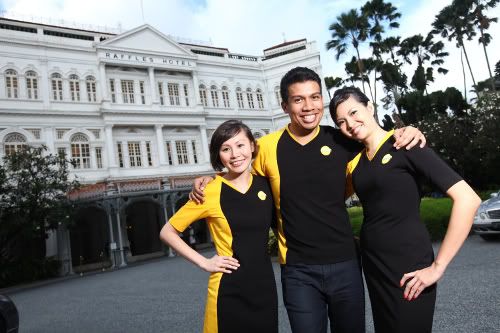 While my opinion may not be the "decision," you can rest assure that it is highly unlikely and Scoot will employ their own set of cabin crews.

First off, if you have been reading the papers, you will realise that Scoot actually is a separate entity and will be managed and operated separately from SIA. So if you are having concerns, this should be able to clear your doubt.

In addition to that, Scoot cabin crews are likely to have their own set of uniforms and thus, again, not likely that the crews will be shared from SIA. This is understandable because one is of a "premium" image and the other "low cost" image.

Then again, what Scoot offers much better than another subsidiary like Silk Air, is that they travel to countries like Europe, Australia and China, thus, allowing you to stay overseas as compared to Silk Air, which does mostly turnarounds.

So.. this presents a good opportunity for cabin crew hopefuls to choose between SIA and Scoot.


The way Scoot is presenting itself, is that it is a fun and "playful" airline.. while the current SIA image, is the gracious and elegant type. So... depending on your style, you do have an option of the two.

Pay, benefits and job wise, I won't know for sure until they release more details.. but, certainly, it means more chances for you to have a chance to fly around.

As a budget airline, the service is also less elaborate thus the "job scope" will not be as taxing and rush as well. This is one clear advantage for crews.

Side note on this… have you ever consider questions like, What do you think of the introduction of Scoot? Or even, Should cabin crews from SIA merged with Scoot? It is certainly worth thinking through.. at least for preparation.
Source: Republished from siacabincrew

We bet you will love these too!