To look picture perfect while wearing a swimsuit is what most of us wish for. The reality, however, is sometimes far from our hopes: we have to deal with problems such as unsightly tummies and cellulite. Such problems can kill our self-esteem.
Obesity-related problems also go beyond skin-deep. One of the leading health concerns in the world, obesity gives rise to health issues such as diabetes, heart disease, heart and kidney failure, stroke and cancer.
Desperate to shed a few pounds in the shortest time possible, many patients resort to quick-fixes such as unauthorised drugs and medications as well as fad diets. When most people think about dieting, they instinctually think about starving themselves or drastically lowering their calorie intake. Sure, they see results, but the results are almost always fleeting. Not to mention the horrendous dieting experience they have to endure.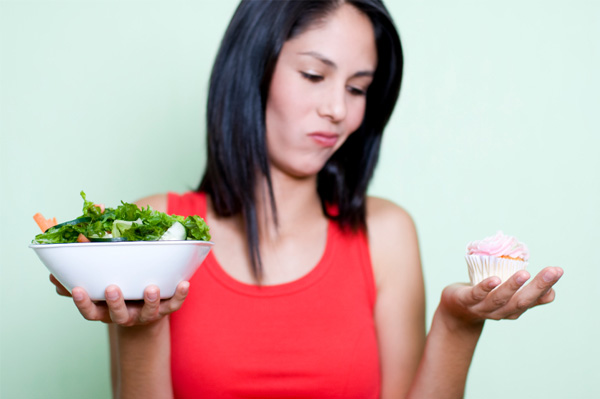 Why starving is not the answer

Triggering the starvation mode can be counterproductive. Based on a study by Dr. Michel Montignac, whenever you starve, your metabolic rate plunges. Metabolism helps us to burn energy while doing even mundane tasks such as household chores. Maintaining a high metabolism is therefore the key to losing weight. It also harks back to the days of gathering and hunting, when we were not sure if food would be available. During which, our body would automatically reduce the metabolic rate to preserve energy. These days of course we need not worry about putting food on the table, but our body is already adapted to this system.
Losing weight boils down to simple arithmetic. To lose 1kg of fat, you need to burn off approximately 7,000 kcal. Many would then reason that limiting calories helps. But they forget one thing: metabolism.
Take this example: your normal calorie intake is 2,000kcal/day. Through daily activities, you burn off 1,800kcal and your metabolism is 1,700kcal. Because you're on a diet, you reduce your calorie intake by 300kcal. Now, your body sees a deficit of 100kcal. It will automatically compensate for this by reducing your metabolic rate to about 1,500 kcal.
Over the next few weeks, you will begin to see a gradual drop in your weight. Many before you who have tried this technique saw initial results. However, in the long run, as your body adapts to the hunger, your metabolism rate will drop further. Your body goes into starvation mode: instead of expending energy —and burning calories— your body will conserve them. . This explains why those who go on fad diets never seem to be able to keep the weight off, despite eating very little.
A scientifically-proven method to lose weight
Dr Montignac's findings have helped thousands of French women lose weight and get this: by eating more. Going by the glycemic index, the subjects ate more foods in the Low GI category: these are mostly fruits and vegetables, nuts and intact grains. Whole wheat products, ice cream and bread belong to the Medium GI range and white rice, corn flakes, potato the High GI range. We will let you know more about this diet over this month, so keep yourselves updated through this segment!
Therefore, the answer to losing weight is not to restrict eating but to eat the right types of food. It does not mean that you ought to abstain from staples such as rice or bread entirely. Moderation is the key. Couple a healthy diet with an active lifestyle and you should be able to slim down and more important, keep the excess weight off!

Dr Joe Luo
An internal Medicine specialist with over 11 years of experience and also an active researcher in the US, researching on positive health benefits that natural ingredients and lifestyle boast.

Dr. Joe's biggest aspiration is to create a world where natural products will help patients alleviate their health problems as well as eliminate the side effects that are common with synthetic drugs. He also, founded Doctor Link International Pte Ltd, manufacturer and distributor of a wide range of health supplements that helps various ailments.
Visit www.drjoeherbal.com for more information.