Johnson & Johnson Vision Care believes that the epitome of beauty is natural. 1 DAY ACUVUE DEFINETM range of contact lenses was created to enhance the natural beauty of eyes. An advocate of the same belief is Jesseca Liu, its first Singapore celebrity advocate.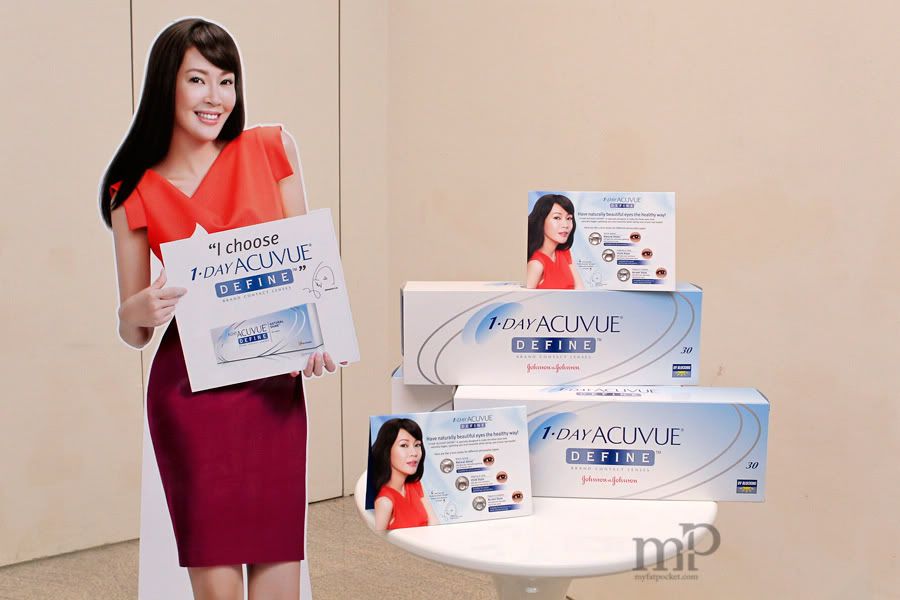 With a passion in health and beauty the natural way, Jesseca resonates well with the brand. She was already a user of 1 DAY ACUVUE DEFINETM before she was handpicked to be the local brand advocate.
Contact lenses is now considered a beauty enhancement akin to fashion accessories or false eyelashes. But because cosmetics contain oils, residue, and possibly bacteria, which may be transferred into your eyes and lenses and can cause irritation.
Johnson & Johnson Vision Care shares some tips on keeping contaminants away:

• With clean hands, insert your lenses before applying any make-up and remove your lenses prior to removing your makeup

• Cosmetics such as mascara and powder-based eye makeup contain particles that can flake off and enter the eyes. Be sure to layer on thinly.
• Always choose quality beauty enhancement contact lenses from reputable sources and be sure to obtain your lenses with a prescription from optometrists.
We bet you will love these too!