Resident Blogger, Jessie Ting, opened a manicure and beauty shop called Beauty Recipe last month. The passion of beautiful nails has led her to set up this beauty and nail salon. The concept of the shop is to provide unusual and quirky designs apart from the flowery painting nail art which is seen normally.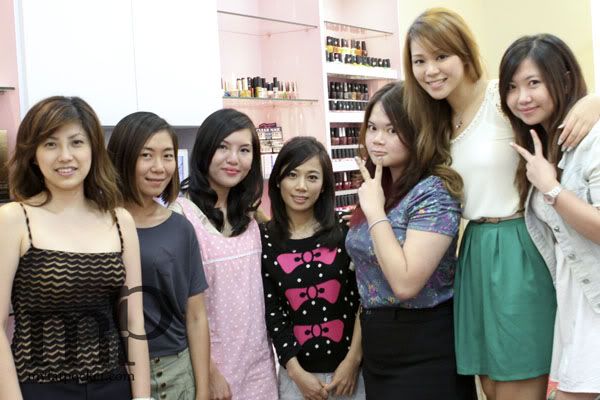 I must admit... Jessie is very knowledgable about nails. And it helps that she is extremely creative with her designs and that the prices are competitive. This young entrepreneur believes our customers deserve the best so we use high quality products like Cuccio Spa series, OPI, Seche quick dry top coat, organic gel, etc for the best treats and relaxation that your nails deserve. Beauty Recipe promises to create beautiful nails that last longer and stay healthy too.
Beauty Recipe also provides beauty services such as waxing, eyebrow embroidery and facials. Beauty Recipe uses Perron Rigot waxing products that are designed by a French manufacturer of depilatory waxes and used by beauty practitioners and professional salons all over the world - trusted by the best in the industry.
So if you want beautiful nails with original nail art designs at affordable prices, drop by eBeauty Recipe.
Quote 'myfatpocket' and get yourself FREE nail art design for the month of June with classic manicure($18) or classic pedicure($28) or Gelish with free soak off ($40) at the Beauty Recipe.
www.thebeautyrecipe.com
The Beauty Recipe
Blk 104 Jurong East Street 13 #01-102 Singapore 600108
Call 65673568/97124565

Check out what the rest are sharing about Beauty, Cosmetics & Skincare in our Forum!
We bet you will love these too!