Make Up Store launched its summer collection 2012 of white warm sand, seashells and corals on 4th April 2012 at 1-Twenty Six at Big Splash. MyFatPocket dived right in and boy were we blown away...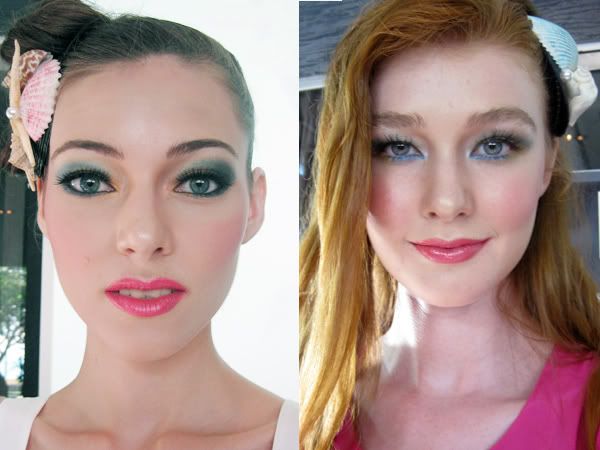 Held at 1-TwentySix restaurant at Big Splash, East Coast Park, the Summer collection is inspired by water, sea shells, starfish and coral reefs - everything about the perfect beach. The entire beach and ocean theme totally worked for us. Feeling like mermaids under the sea, the rich and vibrant colours make us want to complete the look by brushing our hair with a fork ala Ariel.
Focusing on creating glow and a Tahitian mother-of-pearl complexion, MAKE-UP STORE is a Swedish cosmetic concept store that has progressed from a humble beginning to having more than 200 stores worldwide to date.
The colours of MAKE UP STORE products promise to excite consumers with a fun element, evoking personal creativity and style – in every season. With its wide assortment of makeup colours, customers walking into Make Up Store feel that they are walking into a candy store for make-up.
The green, blue, coral and pink also suit our asian skin tone well so have fun with Make Up Store Summer 2012 Collections! Prices start from SGD$22 to SGD$32 for the microshadow, eye pencil, lip pencil, blusher and nail polish. Available in the stores from 15 April onwards.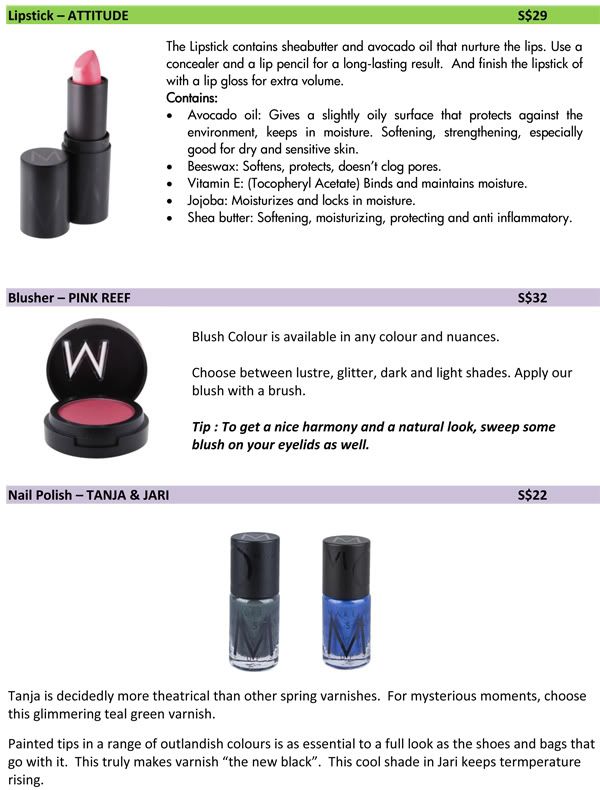 Make Up Store is located at:
Paragon #03-20 Tel : 6887 5828
VivoCity #01-02 Tel : 6276 0988
Raffles City #B1-33 Tel : 6337 5688
313@somerset #04-10 Tel : 6884 6008

Check out what the rest are sharing about Beauty, Cosmetics & Skincare in our Forum!