The Body Shop has launched an aspirational new beauty movement that will inspire and engage customers for generations to come and transform the boundaries of beauty early this month.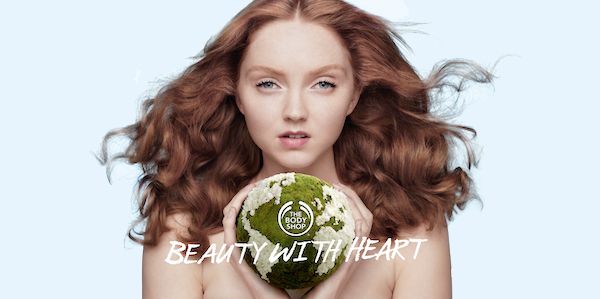 The Body Shop's New Beauty Movement called Beauty with Heart

Beauty With Heart places unprecedented emphasis on a beauty experience that is much more than skin-deep. Through its Beauty with Heart movement, The Body Shop is putting a very human stamp on beauty, empowering consumers the world over to not only look good but to feel good and do good through using the Brand's products.
This new beauty movement will mobilise new generations of consumers to join forces as a community of activist-minded beauty devotees. It's this powerful combination that gives consumers the confidence to express themselves with attitude and infectious energy.
Beauty With Heart's New Innovative Store Experience - Pulse

Beauty With Heart will spring to life through a new and highly innovative store experience called Pulse. Pulse is where the new beauty movement will come to life with skincare, makeup, body care and values that cents stage. Pulse creates a unique and memorable experience that engage and informs all.
LOOK GOOD: As a result of products that are powered by nature and rich in the highest quality ingredients that deliver true beauty innovation and efficacy to the customers.

FEEL GOOD: As a result of the rich sensorial textures that burst out of our products on to the skin and because these products come from an inherently ethical Brand that cares about people, the planet and animal welfare. Pulse is where activism, beauty and community collide.

DO GOOD: Through engaging with a Brand that encourages and takes concrete actions to help others, through its Community Fair Trade programme; through its Campaigns; through its commitment to animal welfare; and through its endeavour to protect the planet.
Brand New Makeover for the Body Butter
Available in 13 different fragrances, my favourite products from The Body Shop are now focusing on highlighting a single natural ingredient of the product with a new packaging. A small packaging with big and significant meanings - the logo surrounding the ingredient "protects" the natural ingredient within, symbolizing The Body Shop Protect The Planet ethos.


First Ever Brand Advocate New Brand Activist Lily Cole

This beautiful and highly acclaimed international model and actress is the embodiment of the Brand's strong Values and an inspiration to the community of young activists. This 23 year-old Cambridge University graduate is already an active campaigner for social and environment issues with the Environmental Justice Foundation.

As part of its collaboration with Lily Cole, The Body Shop has released a range of limited-edition cruelty-free make-up endorsed by the model. The 100 per cent vegetarian products have not been tested on animals, and include a Pearl Radiance Primer, Shimmer Cubes and Cole's favourite products - the Lip and Cheek Domes. No bugs in blusher. No crustaceans in shimmery powder. No rabbit fur in brushes.


Check out what the rest are sharing about Beauty, Cosmetics & Skincare in our Forum!

We bet you will love these too!