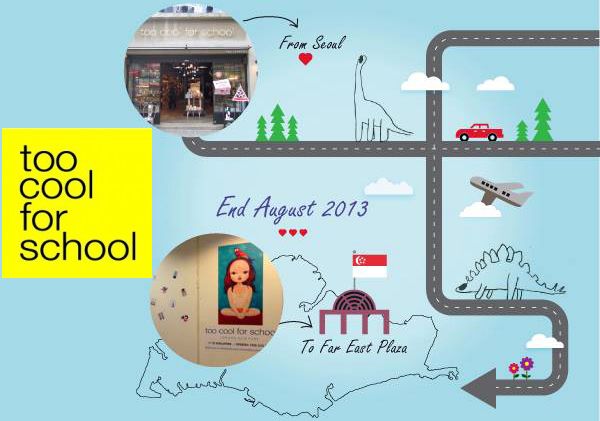 Korean makeup brand, Too Cool For School, is a whole new culture of experimental beauty art for anyone at any generation or age. Known for their unique and creatively packaged product that revolves around a school-inspired theme. This ingenious concept together with the quality of its products has continuously placed Too Cool For School at the forefront of not only the Korean beauty industry but on the global platform as well.

Different. Fun. Smart. Artistic. That would be how Staphnie Tang would describe the brand.

Responsible for bringing Too Cool for School in Singapore is Staphnie Tang, an ex-marketing director of FJ Benjamin who has entrepreneurial spirits and love for individualism and new businesses. From the varied background of working with multi-brand fashion groups to running her own festivals and events business, Staphnie is a gung-ho go-getter.
Too Cool for School Pumpkin Sleeping Pack and Egg Mousse Pack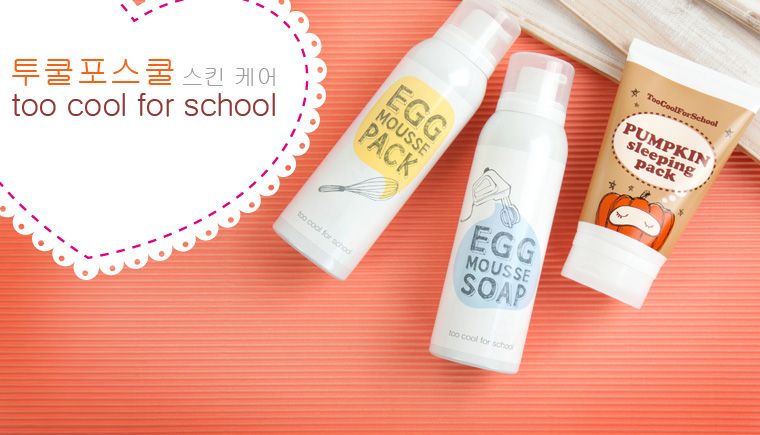 Pumpkin sleeping pack is a skin renewal sleeping pack. While sleeping pumpkin's nutritions and moisture treats skin, its rich pumpkin extract with Vitamin A is mild enough for sensitive skin. A non-sticky sleeping pack, apply on face after toner.

One of the bestsellers, this whipping cream type mousse cleanser forms very fine lather and gently removes dirt, makeup and impurities without leaving the skin feeling tight and taut. A multitasking product - whitening, moisturising and nourishing - Too Cool for School Egg Mousse Pack can turn your skin as smooth as an egg shell!


Too Cool for School After School Lunch Box
BB cream, highlighter and concealor! A 3-in-1 product that does it all! This BB Cream foundation quickly covers all skin imperfections for a healthy-looking, flawless skin. It contains organic and inorganic sunbeam absorbent and screening agents. With SPF 37 PA++, you are always protected wherever you go.


Too Cool for School Dinoplatz Collection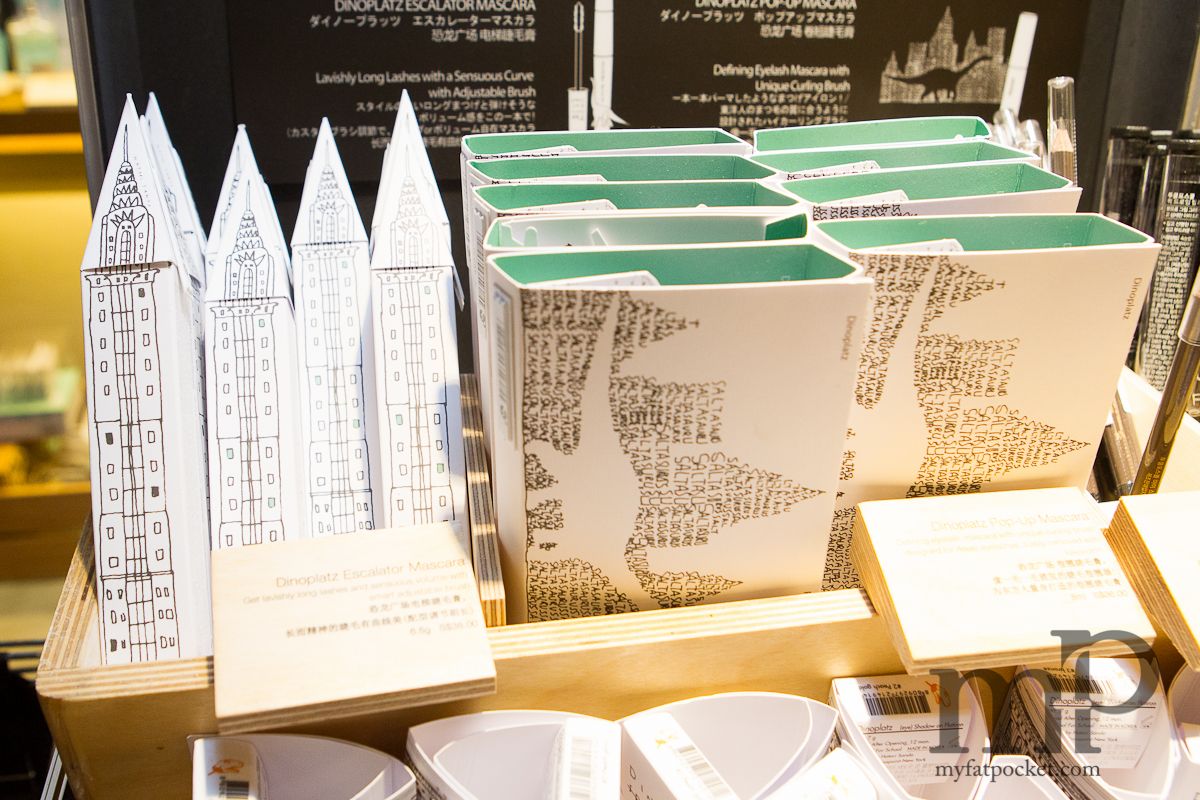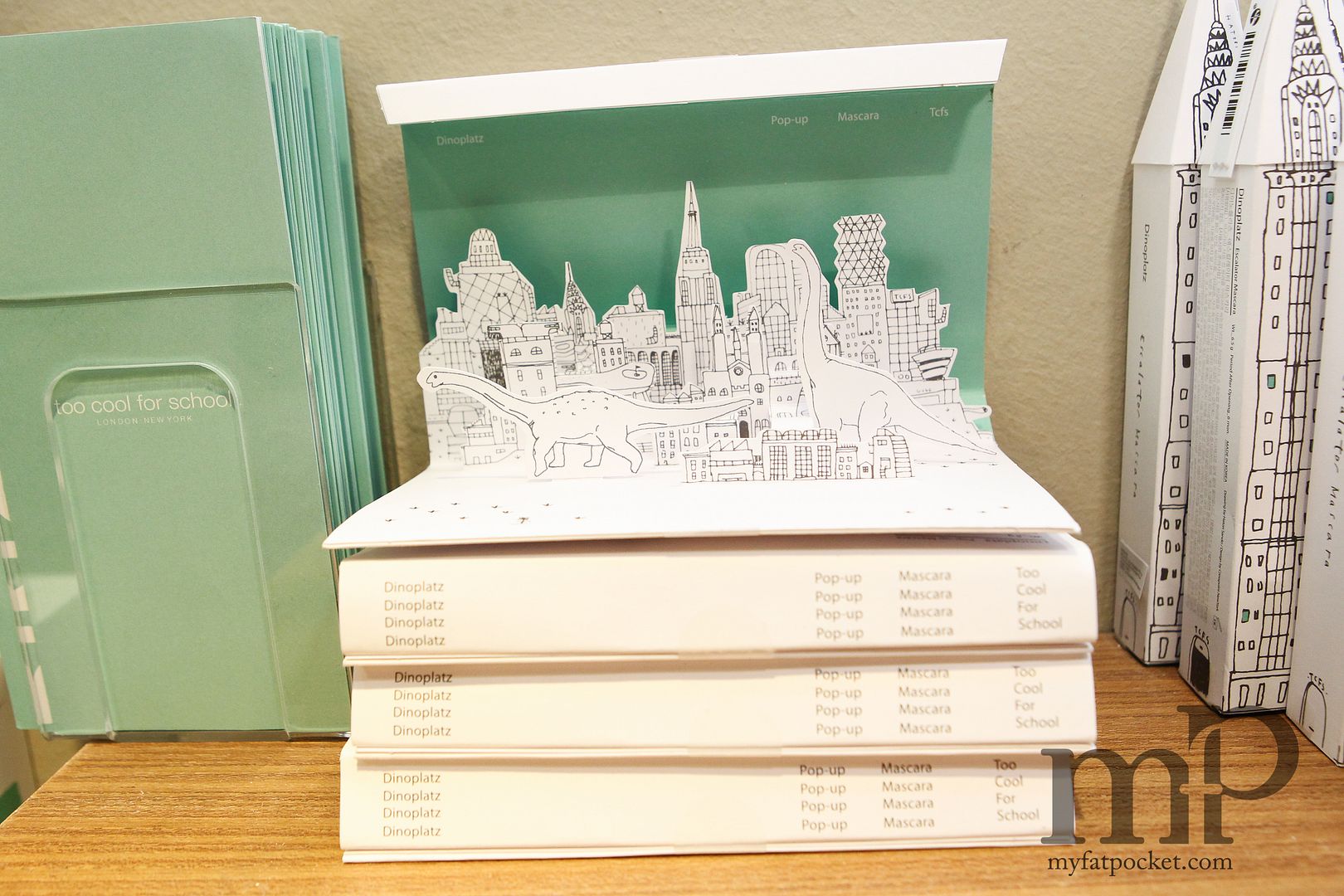 Dinoplatz is another collection in the long line of the brand's creatively packaged and effective range of products. Designed by Crosspoint New York, Dinoplatz won the Dieline Package Design Awards this year under the Health & Beauty category. The to-die-for items to us in this collection are the mascara and Lost Identity lipstick.

The Dinoplatz Escalator Mascara has a unique function. The length can be adjusted with a simple twist of the handle to fit the need of the user. When lengthened, the mascara creates a clean long lash and when shortened, bold volume is created. This welcomed and ingenious function certainly provides users options.

Too Cool for School Dinoplatz Lost Identity Lip Color changes colour with your body temperature or mood. These non-smearing and waterproof twistable chubby lip crayons are what we fondly called, "Magic Lipsticks." They act as lip stains as well as lip balms.


Too Cool for School Jean George Llong Sun Block (SPF50+ PA+++)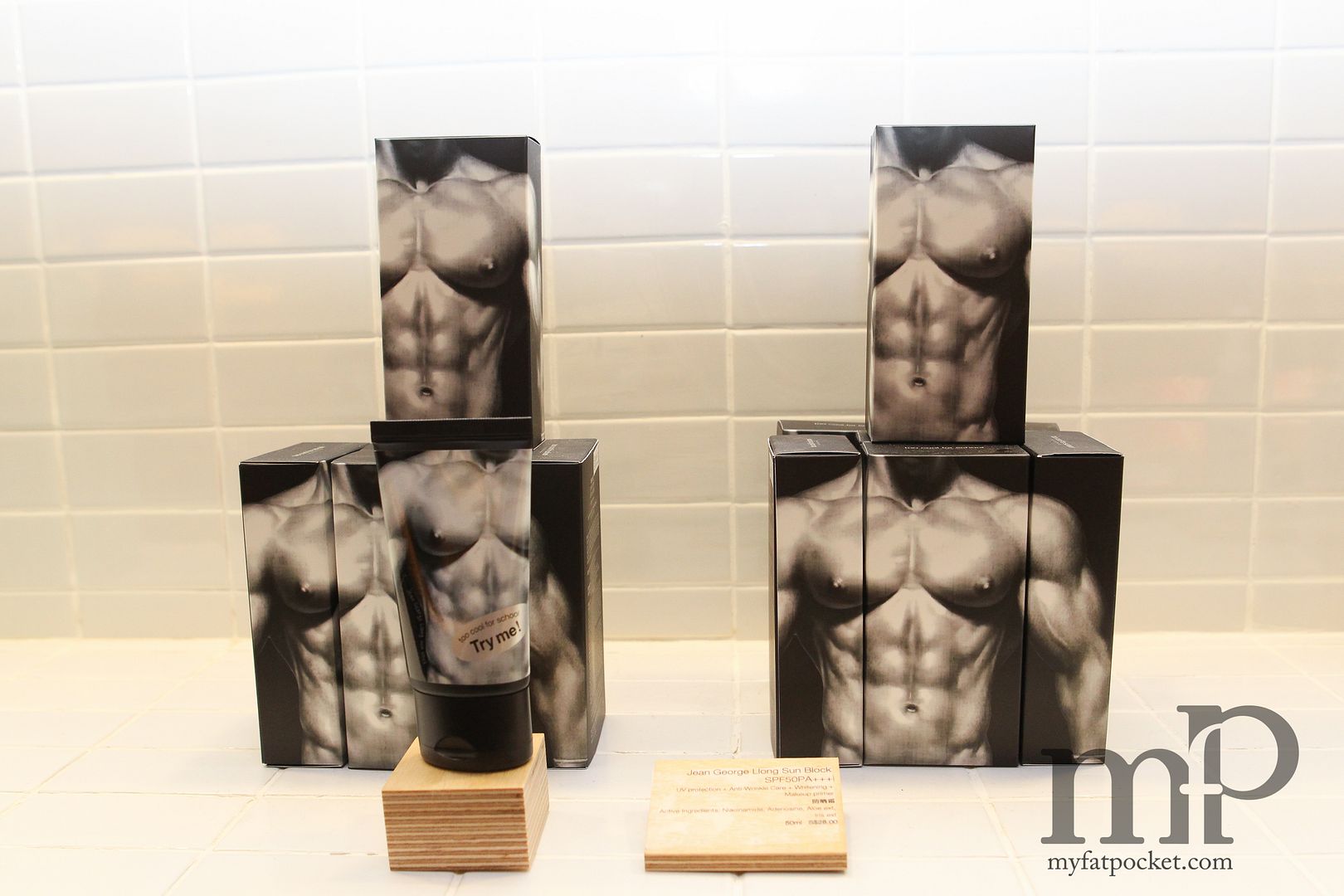 Too Cool for School Jean George Llong Sun Block is a sunblock that can be used for colour corrector. SPF 50 PA++, you can use this on both your face and body. This multi-functional sunscreen (UVA protection, primer, makeup base and blocks UVA, UVB) contains aloe vera ingredient that supplies moisture to the skin. And the packaging? Oh là là, monsieur!


Too Cool for School - from Korea to Far East Plaza, Singapore



One of the best beauty-store experiences we have ever had, the brand's extensive range has been the choice of many women across the demographics and these demands continue to fuel the rise of Too Cool For School's popularity.
Thank you Staphnie for bringing one of the coolest K-beauty brand to Singapore!

Too Cool For School is located at Far East Plaza, #03-53, Singapore 228213.