If you're brooding over where to get your hands on nutritious and well balanced meal, frown no more! Follow this list and get your plates cleansed. It's as easy as ABC!
Credit: Chiprestaurant
A-one Claypot House
If you love anything clay pot, then you definitely must dine at this restaurant. With clay pot being used in their cooking, the moisture and nutrients from the food can be better retained. Moreover, clay pot cooking uses less oil, hence it is a great news for those health conscious one. Why not treat your loved ones and yourself to a pot of Premium Claypot, which consists of Abalone Mushroom, Scallop, Sliced Fish, Prawn, Fish Maw?
Credit: Capitallandmallasia
Available at all outlets
Wheat Baumkuchen
Fancy some salad? Before you think it's plain boring and all green, we are sorry to say that you will be disappointed. At Wheat Baumkuchen, you are given the opportunity to customise your bowl of goodness, and if you're lazy just order the pre-calorie tagged salad.
Get ready for some Bull Run (479 kcal), Penguin (456 kcal) and Reindeer (377 kcal), rest assured that the restaurant do not practice animal cruelty.

Credit: Wheatbaumkuchen
Available at all outlets 
Souperlicious
With 14 dishes all crafted to be of less than 500 calories, those who are watching your weight, definitely need to bookmark this restaurant. Be different and go for the fish otah sandwich (418 kcal), Seafood Chilli Pasta (455 kcal) or Froza Minestrone (311 kcal).
Credit: Souperlicious
Available at all outlets
Formosa Delights
Looking for affordable, tasty and nutritious food? Head over to any Formosa Delights Food Court and be spoilt with choice.

Credit: Signboardsuppliers
Available at all outlets
Kopitiam
Who says food served at food courts are none other than healthy? Wait till you step into Kopitiam, your perspective of food courts food will be totally changed!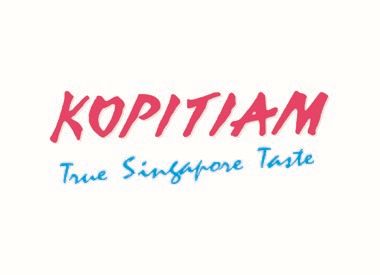 Credit: Frasercentrepointmalls
Koufu
Being healthy need not be troublesome. At Koufu all your cooking woes are being eliminated, the only woe that you will face is choosing which healthy dish to fill your stomach up.

Credit: AAS
NTUC Food Fare
Shopping for groceries at NTUC? Why not make your trip more fulfilling by heading over to one of the NTUC Food Fare outlets, and have a meal specially crafted by the nutritionists?
Credit: Aesu