From Rihanna's new collection and Lady Gaga's Ball tour 2012 to Olympic's Italy team sports collection to a new swanky hotel, it is all about him - Mr Armani.
Armani x Rihanna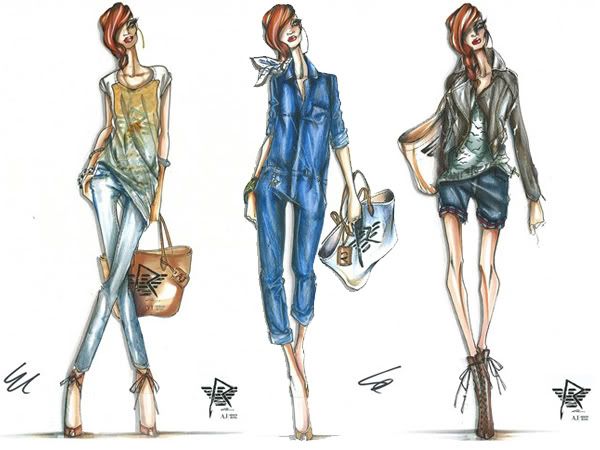 The face of Armani Jeans and Emporio Armani Underwear for the past two seasons has collaborated with the brands to design another collection, infused with her own signature of boyish, dressed-down and no frills style.
Giorgio Armani said, "Rihanna is a great artist. She has personality, charisma and energy, and has been a pleasure to work with. She captures the young and contemporary essence of Emporio Armani Underwear and Armani Jeans perfectly."
Armani x Italian National Olympic Team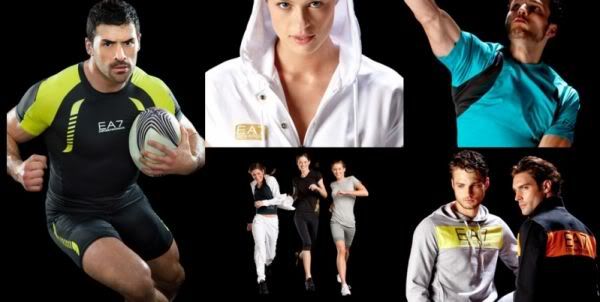 Giorgio Armani has unveiled his official kit for the Italian National Olympic Team - starring international Olympic athletes - featuring middle distance runner Emily Pidgeon, BMX cyclist Liam Phillips, French gymnast Hamilton Sabot, water polo player Matteo Aicardi,volleyball player Paola Croce, fencer Andrea Cassarà, high jumper Antonietta Di Martino, swimmer Luca Dotto and rhythmic gymnast Anzhelika Savrayuk.
They will front in the brand's sportswear label, EA7 Emporio Armani, the official outfitter for Italy's 2012 London squad.The collection features 50 pieces; from suitcases and nylon tracksuits to Bermuda shorts, T-shirts and training shoes. Instead of the colours that represent Italy's flag, the collection comes in white and midnight blue - the country's traditional competitive colour. The inside of each jacket, polo shirt and sweatshirt boast words from Italy's national anthem, Inno di Mameli (Mameli's Hymn).
Armani x Hotel in London


Giorgio Armani is planning to open his first hotel in the UK in London's Knightsbridge. His first hotel in Dubai opened in 2010, followed by the Armani Hotel Milano in November 2011. His hotels are decorated in the signature style of Armani's simple and classic collections.
Armani Hotel London is said to host 200 rooms, the Daily Mail reports, and would likely be in association with Emaar Properties (the same company he collaborated with on Armani Hotel Dubai). Paris, New York, Tokyo and Shanghai are also the cities he is planning to expand his hotels in.
Armani x 2012 Green Carpet Challenge Launch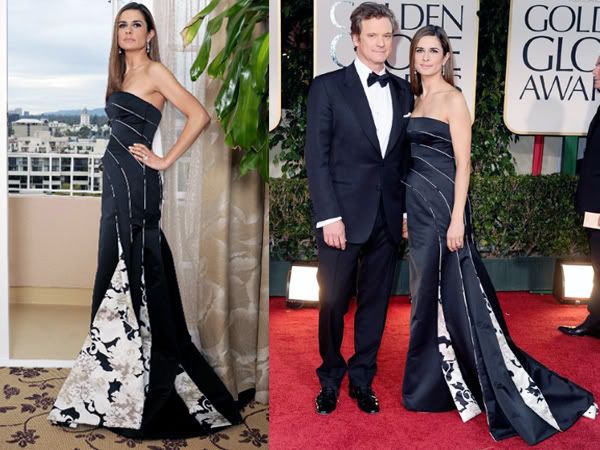 The silky sophisticated dress above is made from fibres scavenged from the recycling of plastic bottles in Northern Italy. A geisha reference with ornate lining and details that are in line with the recent Armani style, Armani has proven that sustainability and sophisticated fashion can co-exist.

Roberta Armani, Giorgio's niece and right hand woman for the official description of the dress, said, "For the 69th Golden Globes my uncle has designed an exclusive gown for Livia Firth, created from a special fabric made with fibres derived from the mechanical, non-chemical recycling of plastic bottles. The dress is a strapless column style, with the bodice composed of horizontal strips of fabric that create a peplum at the front, opening up to form a geometrically-pleated train at the back, highlighted by an ornate lining."
Armani x Lady Gaga Born This Way Ball Tour 2012


Giorgio Armani designed for Lady Gaga's Born This Way Ball tour 2012 ensembles which kicked off in Seoul, Korea on 27th April. The ensemble comprised of "transparent Plexiglass, black crystals" that "luminous studs create a Cubist composition of abstract guitars. The matching headpiece follows the shape of a keyboard; the boots are black vinyl".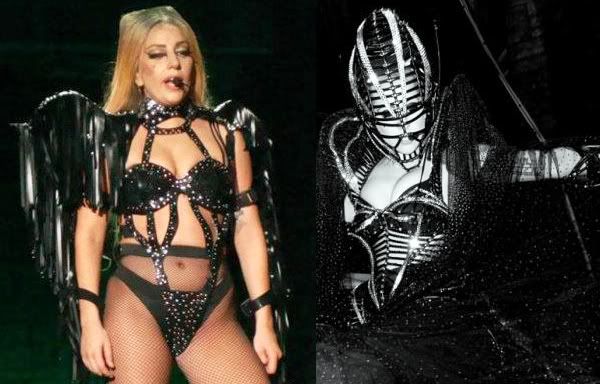 Never one to let an outfit out show a headpiece, three out of four of Gaga's outfits boast a similar preoccupation with heavy head ware that continues the theme of the body piece. Also popular are thigh cutting boots and accentuated shoulders, with materials that flit between latex, Swarovski and fringe.
"The state-of-the-art outfits were made of materials that epitomise the futuristic concept of this tour," Shinsegae, Armani's South Korean business partner said, adding the costumes will also be shown in Hong Kong, Singapore, Australia and New Zealand.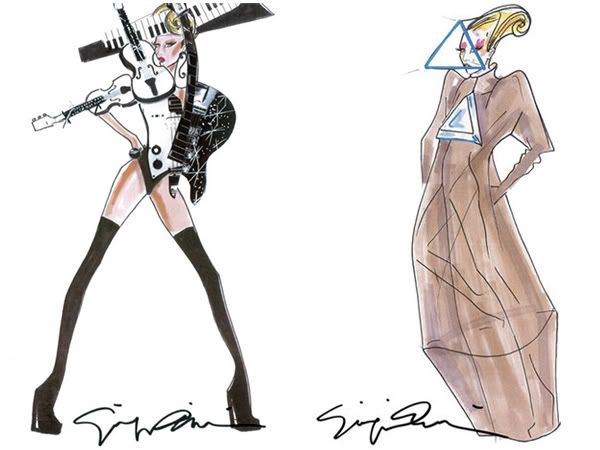 Check out what the rest are sharing about Fashion, Trends & Accessories in our Forum!
We bet you will love these too!