What's the fuss about Del Rey you said? Well, recently Mulberry has named a bag after its latest celebrity muse, "Videogames" American songstress, Lana Del Rey. The "Del Rey" handbag was inspired by the singer's signature retro look.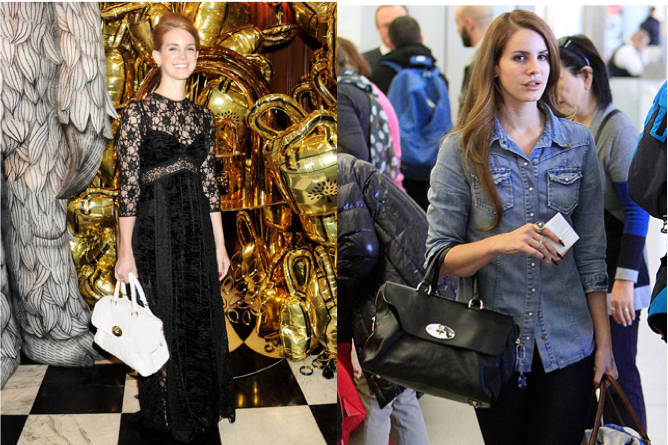 Well, I was actually kind of surprised, as she was the least established star a luxury brand should name after. I mean, if you were to look at the brand identity, it is classy, clean, elegant and timeless - the Duchess of Cambridge Kate Middleton fits all of the above. Over the years, luxury brands have named their handbags after royalties, so why the change to celebrities now?
In 2010, the Alexa bag, was inspired by modern British style icon, "girl of the moment" Alexa Chung.
Lana Del Rey debuted her namesake bag as she hit the front row at the Mulberry autumn/winter 2012 show during London Fashion Week in February.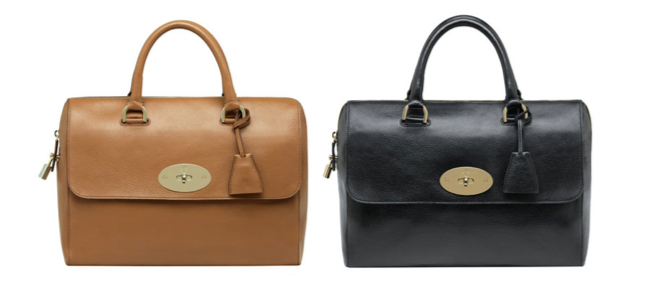 Celebrity Spotted with Del Rey tote: Lana, Sienna Miller and Jennifer Lawrence
The story got me thinking - how fabulous would it be to have a world-famous designer be so enamored, inspired or flattered by you, that they would name a key piece in their collection in your honour? Add that to my bucket list tout de suite!

Several other celebrities have had the privilege of receiving their own designer namesakes. Here are some of the most interesting bags:

The Mulberry Alexa Bag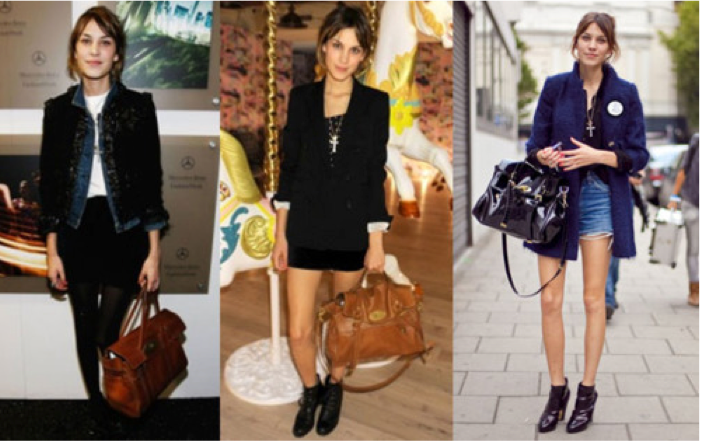 The Hermes Kelly Bag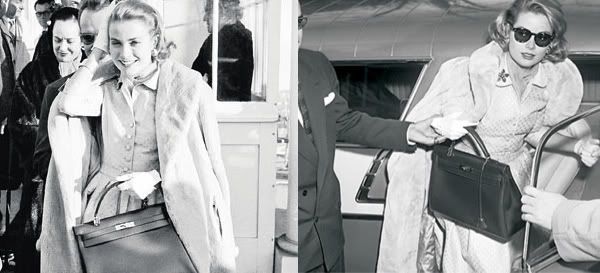 One of the most iconic luxury handbags, the Hermes Kelly bag was originally named Sac à dépêches. But in 1956, after Grace Kelly was featured in Life magazine with the purse, Hermes renamed the bag after the Princess and a classic was born.
The Gucci Jackie O Bag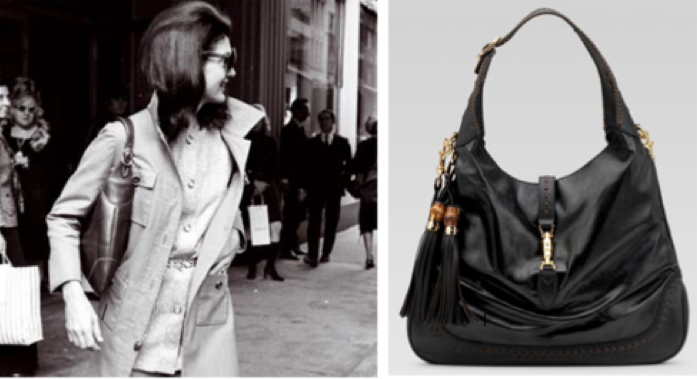 This clean-lined shoulder bag is named after the first lady of style, Jacqueline Kennedy Onassis. According to the Gucci website, the bag became Jackie O's "constant companion, and showcased its potential as the perfect accessory for a working woman who demands convenience with class." Over years, the classic style received a facelift and "the new Jackie" was resurrected, complete with leather tassels!
Now we have to ask, Michelle Obama is often referred to as the next Jackie O, so how long will it take for Gucci to name a bag after her?




Check out what the rest are sharing about Fashion, Trends & Accessories in our Forum!
We bet you will love these too!