And conquer the world she did as Marilyn Monroe became one of the most iconic legend ever lived and most talked about celebrity until today. Marilyn Monroe: Epitome of femininity and greatest style icon. Who can forget her beauty mark, pouty red lips and golden blonde hair ;) Many ladies are waiting for their prince charming to sweep them off their feet, I'm still waiting for my red-soled pair to take on the world by storm!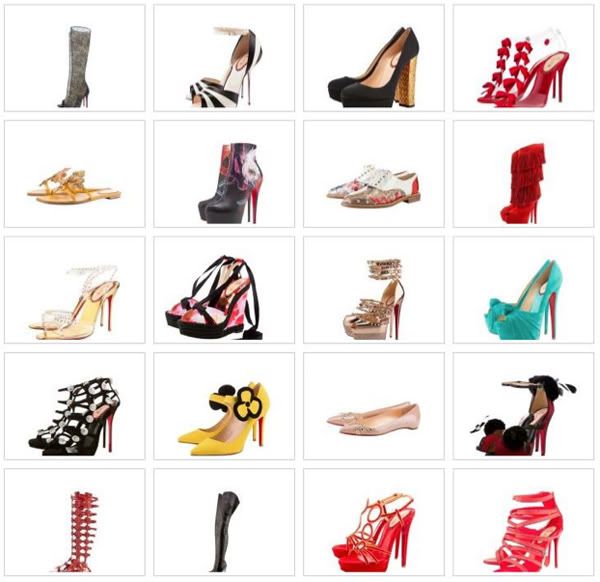 If there's one major crush on shoes, mine would be Christian Louboutin. I'm a Loubi Lovers. His shoes collection is to be envy and lust for. That is one serious sin! This year Christian Louboutin is celebrating the brand's 20th anniversary with 20 wonderful style of shoes from the past couple of decades.
Christian Louboutin namesake brand's 20th anniversary collection combined the designer's most-loved and famous styles mixing flats, sandals, boots, heels, stilettos and platforms. Each shoe has rich history and carries a unique story. Recognised for his signature red soled shoes, the collection captured the imagination, innovation and evolution of Christian Louboutin.
In the capsule collection, a few standout including Bow Bow – a pair of red stiletto sandals. They feature a row of red bows attached to a very delicate transparent material, hence giving the illusion that the bows are directly attached to the top of your feet.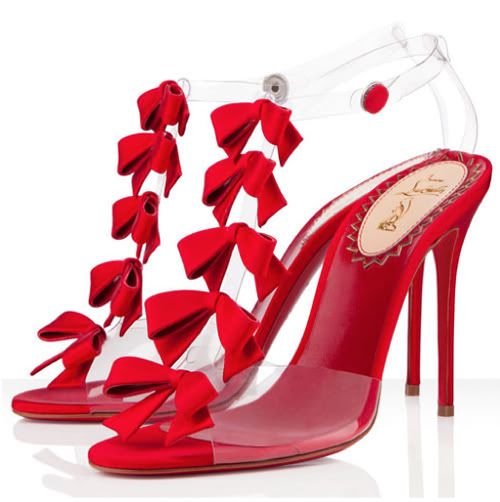 These celebrities picked their Christian Louboutin shoes from the twentieth anniversary capsule collection: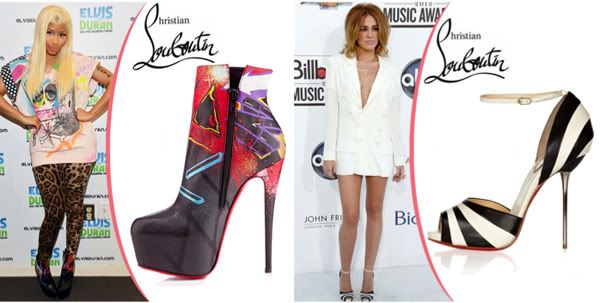 Nicky Minaj rocking Daf Booty Tag and Miley Cyrus in Armadillo Bride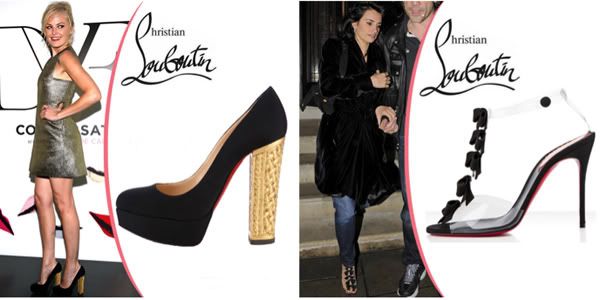 Malin Akerman in Boris Dore and Penelope Cruz wearing Bow Bow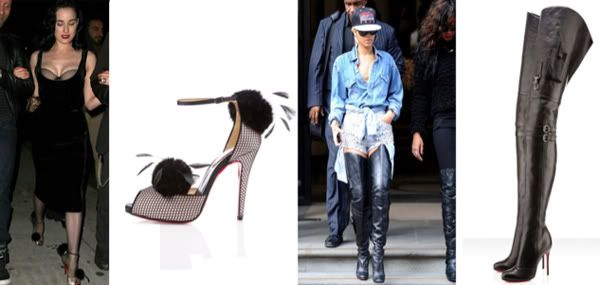 Dita Von Tesse in Pluminette and Rihanna in Sea.nn Girl leather thigh high boots
My favourite of them all would be The Isolde, this chunky, spiky, glittering gold and towering heels. Everything I imagine a perfect shoe to be. With shoes like this guaranteed to turn heads! Currently priced at USD$3,995.00 (jaw dropped).
A hefty price tag one must pay to have a shoe to die for. Now, I'm wondering how long would it take for me to conquer the world then? Oh well….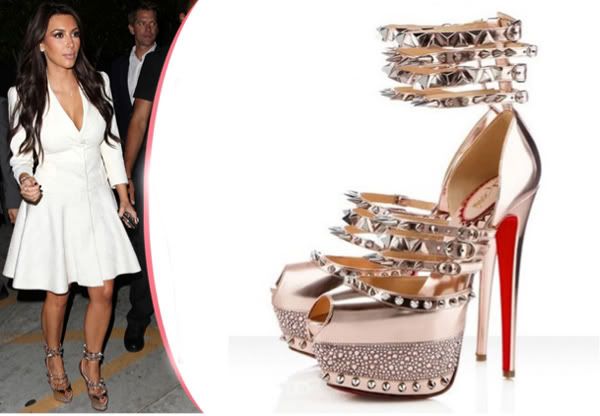 As seen here, Kim Kardashian spotted wearing The Isolde

So, let us know which is your fave from the Capsule Collection. We love to hear from you!

Check out what the rest are sharing about Fashion, Trends & Accessories in our Forum!
We bet you will love these too!