If I were to say fashion is seldom about comfort, you would either agree with a nod or disagree with a feminist snort. But if I were to show you the evidence of comfort on the runway this season, you will shut up, sit up and listen, wouldn't you?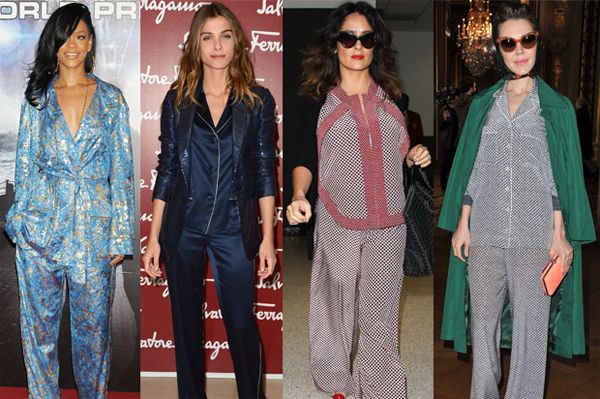 Pyjamas… that silky and sensual things you wear to sleep is now too stylish to be worn only in the bedroom. Swap your bedroom slippers for heels as elegant pyjama pants and dressing-gown jackets in satin and silk take over.

This after-hour glamour must be worn with class and style, not in your sluttish best though.
Should you be going out in your pyjamas tonight, or any other nights?
I wouldn't. I don't care what the celebrities are wearing or what the fashion designers are trending.
I can bring my street attire to bed (for whatever kinky or lazy reasons) but my pyjamas to the streets?
Hell no. Would never leave home IN it.
I don't want to be caught by my own crew to make it to my very own column called Fashion Spotting under the WORST DRESSED section...
We bet you will love these too!