Most women would remember their childhood days of playing dress-up dolls. You mixed and matched outfits, accessories, hair and more, making it a truly fun and enjoyable playtime. Beauty got more fun at K-Beauty Expo 2014.
At the recent 6th K-Beauty Expo 2014 we spotted a technology that, in some ways, have managed to recreate that fun but with a more practical and applicable result. FXGear is a Korean company that develops cutting-edge virtual software technology and computer graphics.
Various global studious and gaming companies have successfully utilized their technology, contributing to their already glowing reputation.
FXGear: Virtual beauty software technology
At the event, FXGear showcased its virtual beauty software technology, which generated a lot of interests. This software allows you to create your own avatar that's identical to not only your face but is also able to recreate your body type. We have to say that the graphics were really impressive and the avatar was almost life-like.
Apart from trying out clothes virtually, the technology's make-up function also allows an individual to test out colors and make-up suitability on their avatar; even hairstyles are not forgotten. This advanced technology allows the individual an enhanced experience and is arguably persuasive when it comes to decision-making. For the consumer, there are no physical limitations when it comes to trying out clothes and make-up. FXGear is continuously evolving this technology, which makes it even more attractive for businesses and consumers to consider and engage in.
Gaming technology has really taken the world by storm and rightly so as it takes engagement to another level. The FXGear virtual software is an example of how gaming technology can be successfully applied to the beauty industry.
Kocostar: Home Salon Hair Pack and Gongji Hair Pack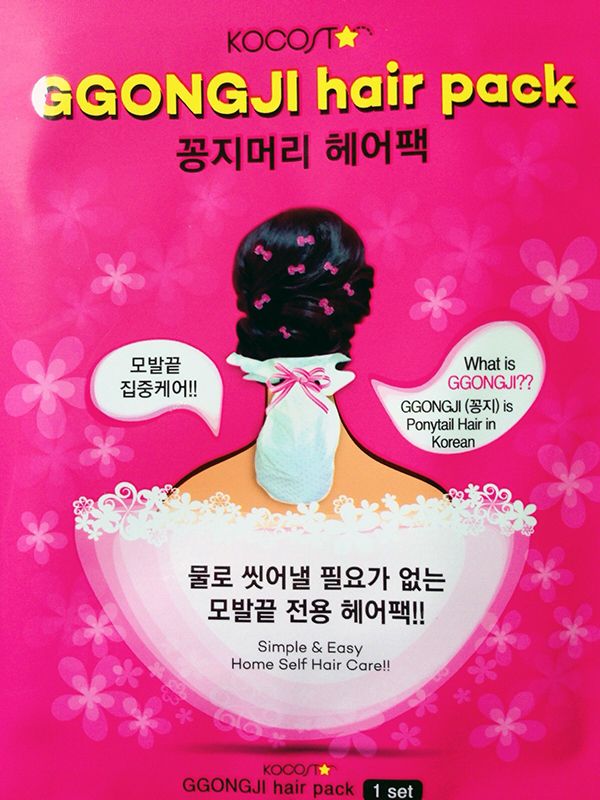 The array of products on display at the 6th K-Beauty Expo 2014 generated a lot of excitement and interests among the attendees. It was clear that South Korea were not only setting the standard but also raising the bar when it comes to the beauty and aesthetic field.
One of the most interesting products (and invention even) that caught our eyes was Kocostar's Home Salon Hair Pack. Kocostar is a company specializing in head to toe treatment wraps meant to deal with and treat the daily damaged caused to the different body parts.
The Home Salon Hair Pack is a much cheaper and more convenient alternative treatment that reportedly delivers salon standard results. It's really easy. After washing and towel drying hair, slip on the hair wrap and leave it on for 15 minutes. Remove the wrap, rinse and blow-dry hair. You're done! Once a week is all that's required to maintain its efficacy. The results are visible immediately with just one treatment as well!
Another product from Kocostar that also piqued our interest was the Gongji Hair Pack. This product, also known as the Split-Ends Pack, is meant as a complimentary addition to the Home Salon Pack as it focuses on the ends of the hair.
The Gongji Hair Pack treatment is ideal for those constantly on the go where time is a constraint. All the wearer has to do is slip on the product to the ends of the hair, like a ponytail in a bag, for about 15 minutes. While the treatment is taking effect, the wearer could carry on with their chores. After the stipulated recommended time, remove the pack and you're ready to go.
Both the Home Salon Hair Pack and Gongji Hair Pack were really made for the modern women in mind. With these products, Kocostart has managed to deliver salon standard quality for the hair at a much affordable price and less hassle.