Idol sisters Jessica Jung and f(x)'s Krystal are the faces of Lapalette's Spring 2015 ad campaign.
Credit: Lapalette
Lapalette is a famous Korean brand known for its unique bag designs and horse-emblem motif. The brand's bags are popular fixtures in fashion magazines, from Ceci to Vogue Girl, and have been paraded in airports and red carpets by the likes of Girls' Generation's Kwon Yuri and Secret's Sunhwa. For Lapalette's new collection of bright bags, Jessica and Krystal were chosen as the fresh and colorful fashionista ambassadors.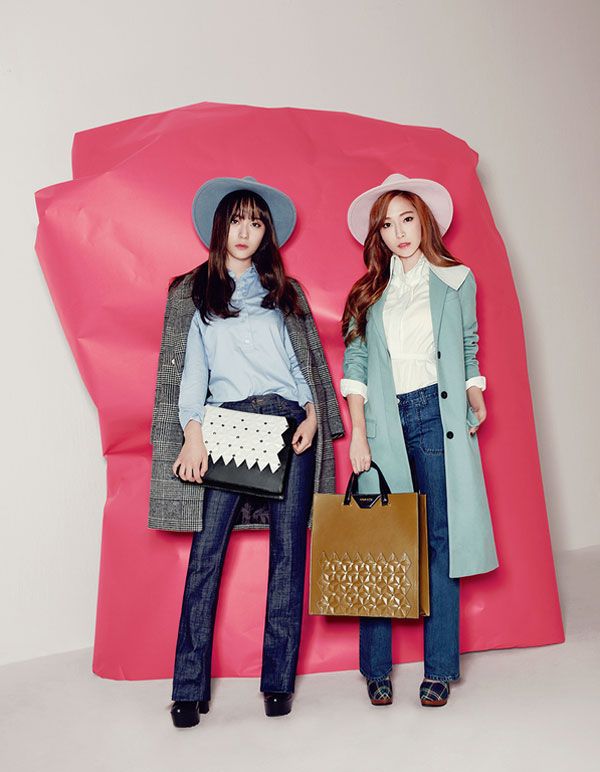 Credit: Lapalette
This isn't the duo's first collaboration with the brand, since they were also the faces of the 2014 S/S and Fall/Winter collections.
Credit: Lapalette
In the new lookbook photos, the girls model in front of vivid mountains of construction paper. The wrinkled and layered fabric serves as a beautiful, dynamic backdrop in many of the shots. Jessica and Krystal try a variety of styles, from polka dot leggings to stripped blazers, while presenting the latest array of handbags and totes.
Credit: Lapalette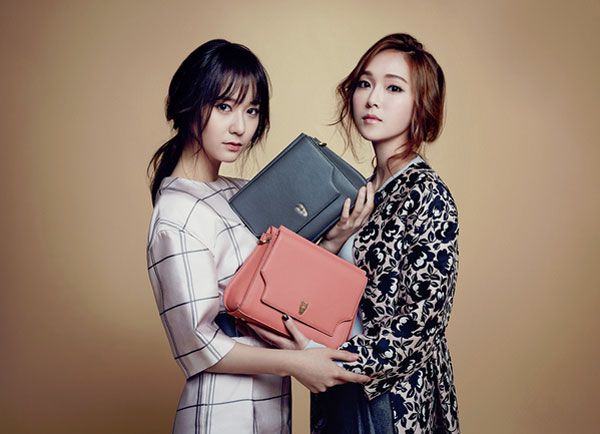 Credit: Lapalette
One of the new pieces they model is the "Amber Muse" mini bag, which comes in light pink, black and gray. The accessory can be bought from Lapalette's official online store for $210.
Credit: Lapalette
Credit: Lapalette
Credit: Lapalette
To the delight of K-pop and fashion fans, Lapalette has also released a behind-the-scenes video of the photoshoot process. Fans get an inside look at the styling process and get sneak peaks at upcoming bags and promotional photos. Enjoy the stylish preview below!
https://www.youtube.com/watch?v=NQuVM_Iq87E
Source: KpopStarz