In Japan, it is now possible to participate in a beautifully styled wedding photo shoot, even if you are single and not planning to get hitched in the near future.
Based in Kyoto, travel agency Cerca Travel is offering the "Kyoto Solo Wedding" package, which is designed to pamper single women or wives, and boost their self-esteem by giving them "the feeling of being a princess in a beautiful and charming city of Kyoto".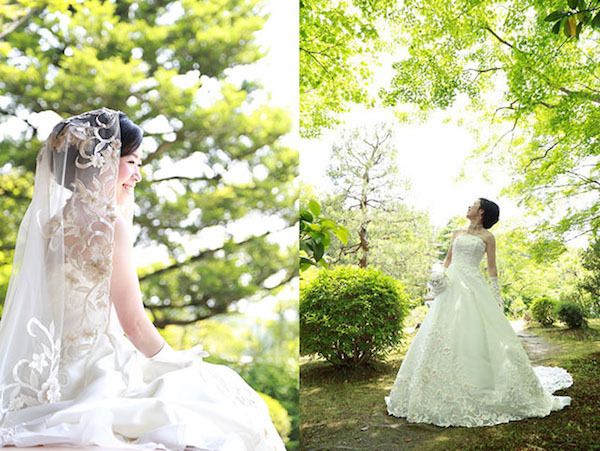 The package consists of a night's stay at a hotel, a wedding dress or kimono to wear during the photo shoot, professional hair and make-up services, and a limousine ride to the shooting location—one can also opt for additional features, such as having a Japanese man stand in as a groom in the photographs.
This photo shoot is priced from ¥250,000 to ¥470,000—you can find out more about it here.
What do you think of such solo wedding photo shoots—would you ever sign up for one?