There is a difference between skin tone and skin discolouration. For example, I have what is termed as brown skin, which is a metaphor for race based on human skin colour. It does not mean that I am suffering from skin discolouration. When it comes to skin health what matters is having a balanced skin tone.
With that said, being of this colour and living in a tropical climate where we are exposed to intense sun light most of the time comes with a price – I stand a higher chance of developing melasma and being a woman apparently increases that probability! Melasma causes a tan or dark brown appearance on skin. In a nutshell, causes skin discolouration and an uneven skin tone.
I am proud of my skin colour but this melasma thing really gets me down.
So what can I do? Thankfully, EHA Clinic has the solutions.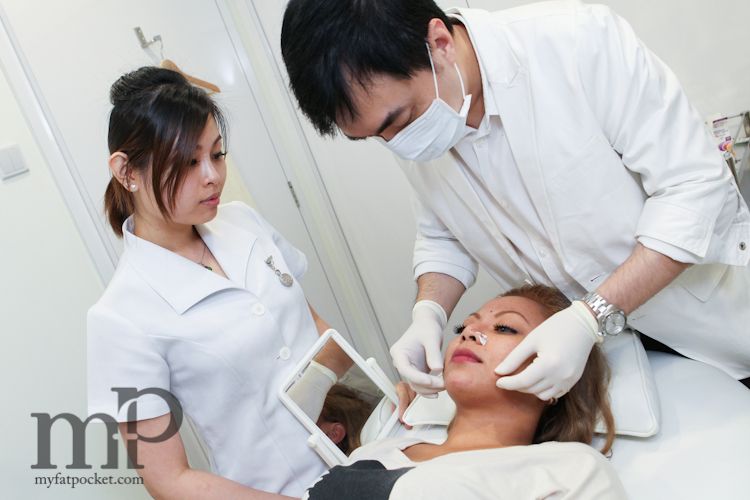 The Aqua ST System is the latest microdermabrasion skin treatment that provides both non-invasive exfoliation and delivery of topical solutions. It cleanses, exfoliates, extracts and hydrates the skin safely and painlessly. This is possible because it does not use crystals or other abrasive particles that can irritate the skin rendering optimum results without discomfort and complications. Results are visible just after 1 session with significant improvements after 4 to 6 treatments, with between 7 to 10 days space in between treatments.
SkinBellais a comprehensive skin rejuvenation system. It utilizes Particle Free Dermabrasion to evenly exfoliate and deeply moisturize leaving skin smooth, glowing and radiant. The SkinBellais a technological advanced skincare treatment that effectively does its job in 4 steps – Exfoliate, Moisturize, Energize and Clear. We all know what exfoliating and moisturizing are but how does it energize and clear? SkinBella's Invigoration Function energize pale, waxen complexions leaving skin glowing and pink. Its clearing function is able to add brilliance and result in a more even skin tone. It's non-invasive and suitable for all skin type.
We've all heard of IPL treatments and its efficacy but many still associate the treatment with hair removal and hair removal only. The Cellec IPL device is the most revolutionary and progressive treatment in IPL technology. It's effective in hair removal, acne treatment, skin rejuvenation and in the treatment of hyper pigmentation and fine veins. The Cellec IPL is not only effective; it is safe as well as it has a temperature control function. The device uses light rays from 8 different filters, which renders it efficient for all skin colours.
The array of skin treatments available at EHA Clinic has lessened my worries. I know in the capable of hands of Dr Elias Tam and his staff, any skin issues that I may have can be addressed effectively. That makes me one happy brown girl.
EHA Clinic & Skincare has always been at the forefront when it comes to aesthetic treatments. With its range of skin treatments, you too could realize your beautiful dreams.

1 Scotts Road #15-01 Shaw Centre, Singapore 228208
Tel: 6235 3025 or 8168 7235
Opening Hours
Weekdays: 11am to 9pm 
Saturdays: 10am to 8pm
Sundays & Public Holidays: Closed. By Appointment Only