The range of skin rejuvenation treatments at EHA Clinic can truly make a woman feel more confident and beautiful. Don't you think your mother deserves to be the beautiful woman on the outside as she is on the inside?
This Mother's Day, remove the lines of worry and sacrifice on her face – let her truly smile as only a beautiful mother can. Fill her eyes with the joy that she deserves.
The eyes, they say, are the windows to the soul. It is also said that you can try to hide whatever emotions you are feeling but the eyes will bare it all. A mother's eyes certainly tell and hold a lot of stories – of struggles, jubilations, worries and reliefs. Indeed, look into a mother's eyes and chances are you can even see her lines of sacrifice.
As a child, most of us don't realise the things that our mothers do for us. For example, the countless times where she puts our needs before her own and though some of it may seem trivial then; nonetheless it must have been important enough for her to have done so. How many times have we as an adult, in our quiet moments, been hit by thoughts of hurtful things we used to say or do to mother when we were younger only to turn around now and realise how the years have caught up on her and how painful it must have been then.
It is only when we're older that we understand and start to appreciate.
Though we can't go back in time or wish away all the negative and bad experiences for her, there are some things that we can do for this incredible woman now.
In the old days, skincare regimes were mostly based on hearsay or hand-me-down knowledge, for lack of a better word. Treatments were more traditional in their methods and beliefs. But we all know now that, we are all different; what works for others may not work for you. The advancements in aesthetic sciences and technology in particular have made it possible to address and fulfill the beauty needs of arguably everyone.
Facelift without the need for surgery is certainly an attractive option for many.
At EHA Clinic, this is possible via 2 treatments namely – Ulthera (Ultherapy) and Thermage.
Ultherapy is the only FDA-approved, non-invasive procedure that utilises focus ultrasound the body's own healing process to lift, tighten and tone skin. It does this by stimulating the deep structural support layers of the skin without disturbing the surface. Another attractive feature of the treatment is it doesn't require any down time. EHA Clinic offers the Ultherapy treatment as a 2-part solution for skin rejuvenation. Fillers such as Juverderm, Restylane, Aquamid or Radiesse are also utitlised for a more complete and effective result.
Thermage is a proven non-invasive treatment that uses heat energy to effectively improve the appearance of sagging or loose skin. It leaves skin smoother and younger-looking. Although it utilises heat energy; it has a cooling spray that protects the superficial part of the skin or the epidermis. The results are visible after just 1 treatment and with no down time, daily activities can be resumed without a hitch.
Age has always been the number one nemesis when it comes to beauty and skin health. Add the chores of daily life, the effects of environmental factors and others to the mix and it can be daunting to maintain beautiful skin. A mother responsibilities and worries never stops even after her child is all grown up. It's part of an unconditional love and care that makes her special and unique.
We can repay what our mothers have done for us but we can show her that we're thankful and we care.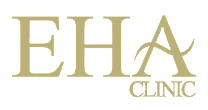 EHA Clinic
1 Scotts Road #15-01 Shaw Centre, Singapore 228208
Tel: 6235 3025 or 8168 7235
Opening Hours
Weekdays: 11am to 9pm
Saturdays: 10am to 8pm
Sundays & Public Holidays: Closed. By Appointment Only