My name is Rita Yam. I'm addicted to shopping and I'm obsessed with fashion. My friends told me it's a work hazard because I'm a fashion writer, but for me it's incurable …
I fell in love with fashion the day I first set my eyes on Barbie adverts.
I was probably 7 or 8 years old.
She was so pretty and fashionable and I wanted to be her. When my father bought me my first Barbie, I was elated beyond words. She was everything a (perfect) girl should be. Flawless face, long blonde hair, endless slim legs, and eyes that mesmerise the world … well I was mesmerised by her.
I was her fashion stylist from that day onwards. Dressing her up and fixing her hair with my imagination. Growing up, I believed Barbie was the "it" girl.
As I grew up, I flipped through fashion magazines of my mother's, such as Female and Her World magazines. Those glossy cover magazines were always an excitement to look at. Beautiful women wearing sophisticated clothes, travelling the world most fashionable cities.
Throughtout my teenage years I continued experimenting with different styles. Mostly influenced by watching MTV and V channels.
My obsession for fashion continued as my love for writing began …
I can't really recall when my passion for writing even began. But I guess in order to love to write, one must love to read. Reading novels was my teenage past time whilst waiting for the school bus. My love for beautiful words grew and I expanded my reading list to classical poems and poetries.
My obsession for fashion and my love for writing inevitably drew me to be a fashion writer. It's never too late to do anything you've ever wanted. I believe that as long as you have breath, nothing is impossible.
Although I started writing professionally two years ago, my passion has long been ignited when I first saw Barbie. Never underestimate the dreams you have growing up, because dreams never die.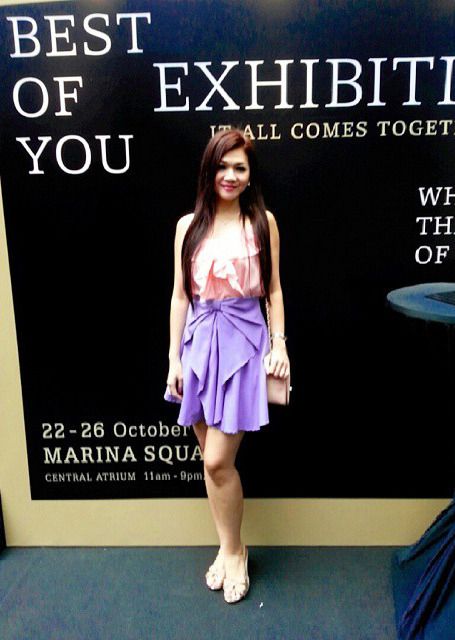 You might see fashion as a passing fad, which is probably true. Trends do not remain forever. It's here today, gone tomorrow. That is why we have four seasons of fashion the entire year. To me this is interesting and just as life has its seasons of ups and down, we should never let dreams slip away.
In my heart of hearts, I always knew what I wanted in life. To do the things that I'm most passionate about. True as the words of wisdom, "If you do what you love, you'll never work a day in your life".
Sometimes you can never truly explain your dreams or desires. But once you've achieved it, it brings you joy and satisfaction that was once made void in your heart.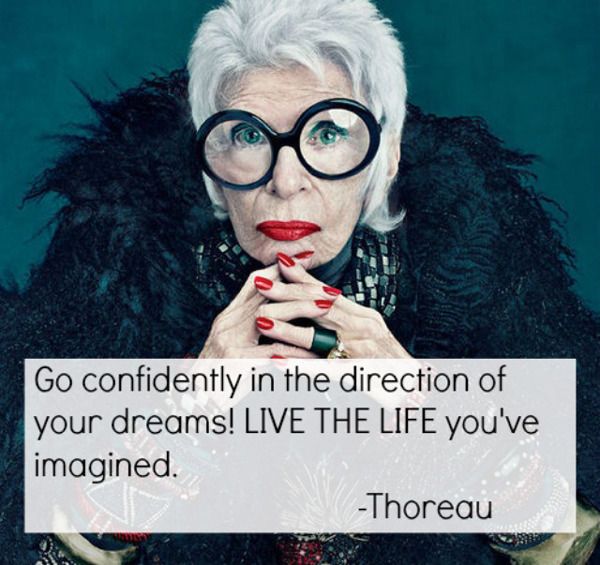 Iris Apfel (born August 29, 1921) is an American businesswoman, interior designer, and fashion icon.
When one is asked, what is your retirement plan? Well most of us would wish for a quiet life away from the hustle and bustle of the city. Sitting in the comfort zone of your home watching the days go by. If you have a well-fed retirement account, you might probably go on holiday once a year or if you are healthy and in tip top condition, twice would be a miracle.
For me, that all changed after I learned about Iris Apfel. If there's a role model I could learn from in this lifetime, Iris Apfel would be at the top of my list. Not so much of saving the whale or feeding the hungry children, but she gracefully showed the world how to live fashionably in the golden age. Iris Apfel calls herself a "geriatric starlet" but to many, including me, she is an inspiration. She is one of the very few people who allowed age to define her opulent taste, not diminish it. Iris, like me, has had a lifetime obsession with dressing up. I guess there is no cure for that 😉