While it's easy to get hung up on the latest trend or the season's It bags, style really isn't something that can be bought. Sure, editors and insiders have their share of chic gear, but the reason why some become icons and inspirations is because of how they put the whole look together. At the end of the day, it's about how you style it — and styling, friends, is free. 
With that in mind, we've zeroed in on just six quick ways to wear your clothes — small ways to tweak your jacket or cuff your jeans that have a major impact on how your whole outfit looks. Plus, these aren't seasonal or of-the-moment, these are timeless tricks that work again and again. Scroll through to find out how to give your outfit an quick, free update for 2015. 
1. Roll It
Credit: Greg Kessler
Long sleeves were meant to be rolled, right? While a button-down can feel stiff, rolling up the sleeves gives it an easy nonchalance. It's the easiest way to inject a little cool factor into even your most classic shirts.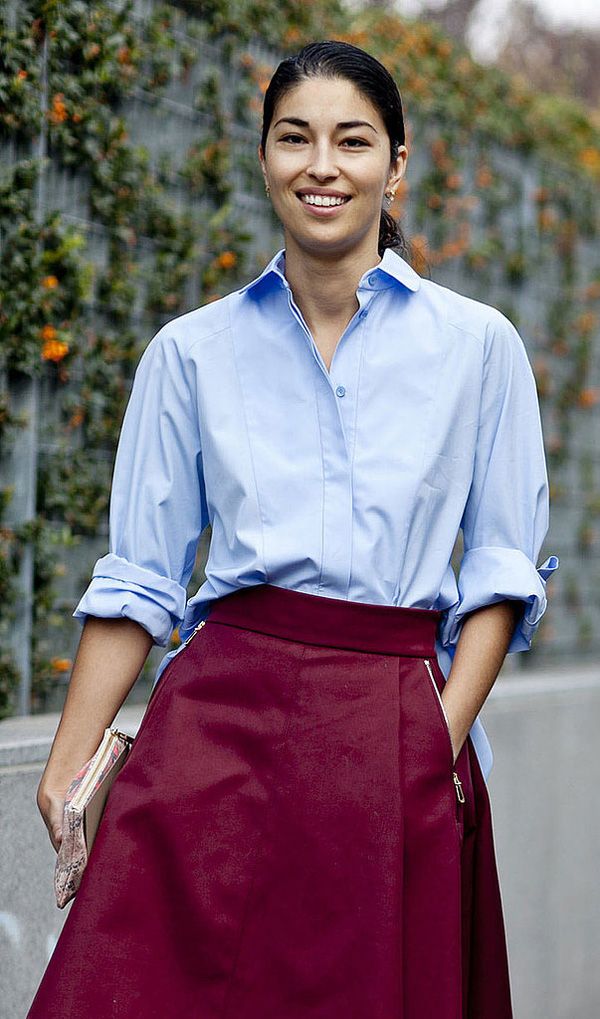 Credit: Greg Kessler
A button-down might feel too dressed up with her easy vibe, but she changed the feel with undone, rolled-up sleeves. 
2. Cuff It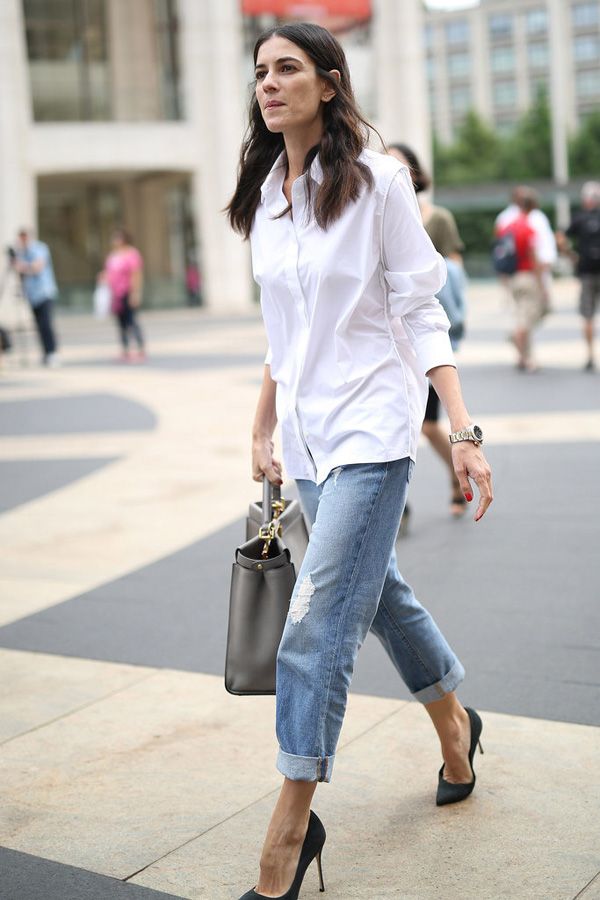 Credit: IMAX TREE
The hemlines of our jeans might just cover up the best part of our outfits — the shoes, of course! — if we didn't roll them up. Instead of rolling up under the hem for a discreet, "looks like I didn't cuff them at all" look, do as the editors and insiders do and embrace the roll. The result is cool and a little undone — and perfect for showing off your heels. 
Credit: Tim Regas/ Instagram user wheresmydriver
There's more than one way to cuff 'em — from a single roll to a double, find your style and master the look you want. A single cuff works well with stiffer, straight-leg denim, while a rolled cuff goes well with a baggier, boyfriend jean.
3. Drape It
Credit: Tim Regas/ Instagram user wheresmydriver
Nothing says "fashion" like a draped jacket over the shoulders. Crazy, but true — it costs nothing and makes your outfit look infinitely more expensive and chic.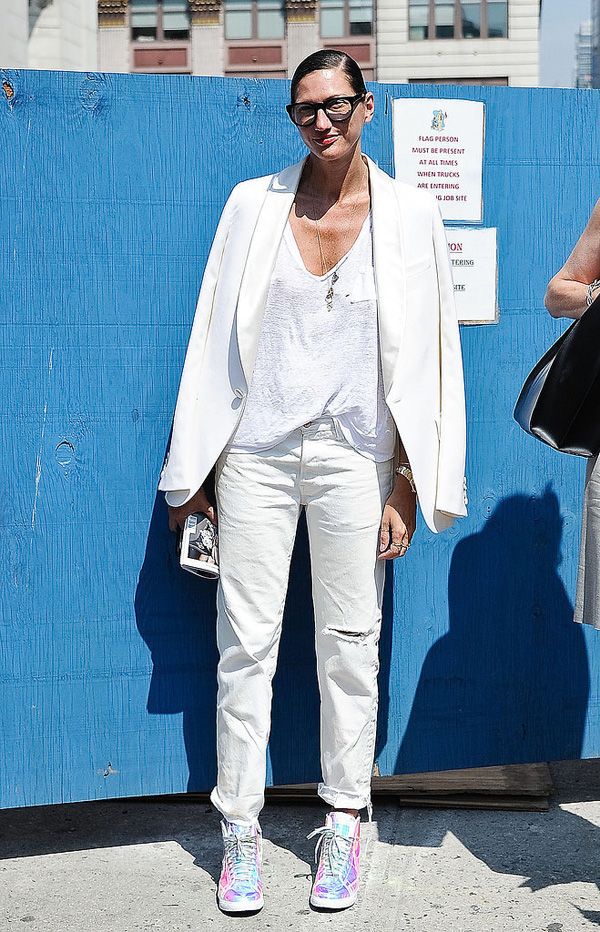 Credit: Getty
Et voilà! Jenna Lyons makes jeans and sneakers feel a lot more dressed up with a blazer thrown over the whole thing.
4. Knot It
Credit: IMAX TREE
The easiest way to define a waistline without a belt is knotting your shirt right at the middle. It lends a more creative finish than just tucking in your shirt and adds a playful touch.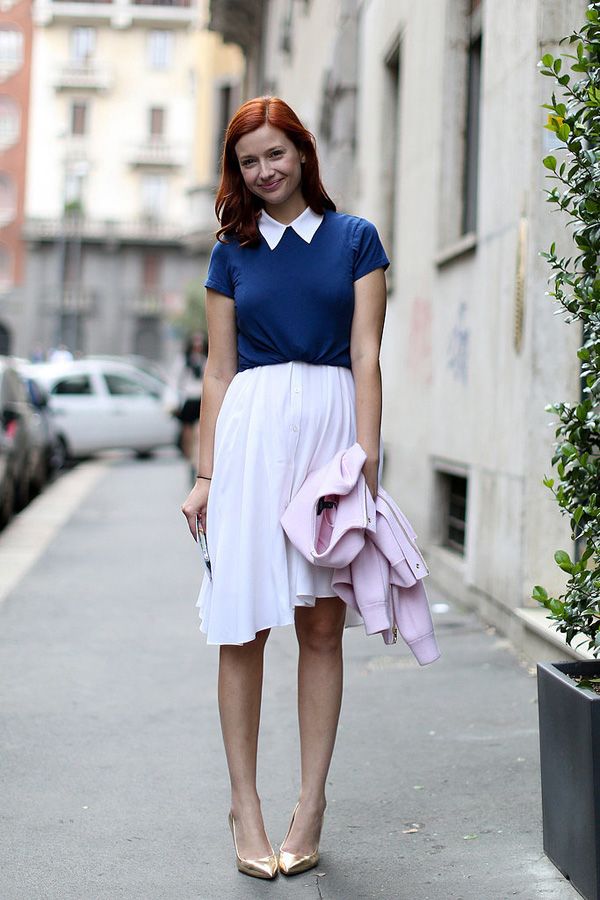 Image Source: 
IMAXTREE
It also makes it easy to turn a dress into a skirt if you add a button-down or a tee over the top half and tie it at the waist to create the illusion of separate bottom half, like so. 
5. Tuck It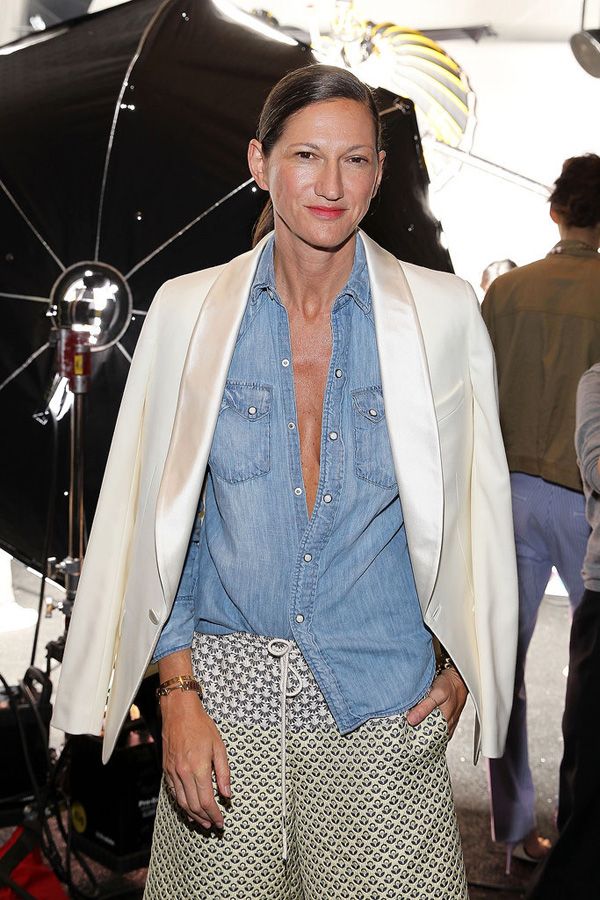 Credit: Getty/Paul Morigi
We have J.Crew to thank for a lot of our favorite styling tricks, specifically the half-tuck. Rather than tuck in the whole shirt, this look conveys a more casual, current vibe that turns even a jeans and t-shirt outfit into more of a statement. Tuck half the shirt or the whole front and let the tail hang over the waistline.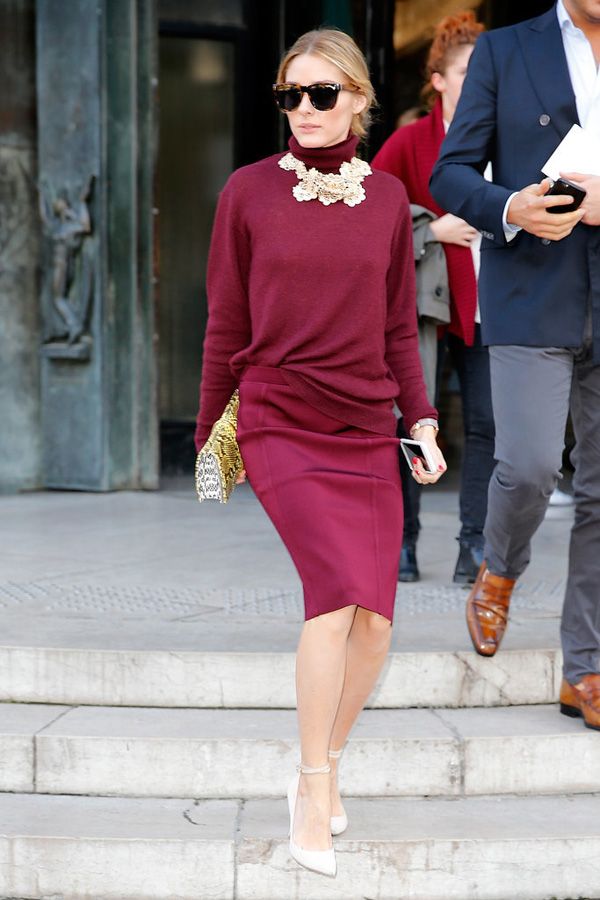 Credit: Getty / Pierre Suu
When Olivia Palermo tucks her sweater into her skirt, she creates a whole new feel. Untucked might feel sloppy, tucked-in might feel too prim; this is one part sophisticate, one-part off-duty trendsetter.
6. Belt It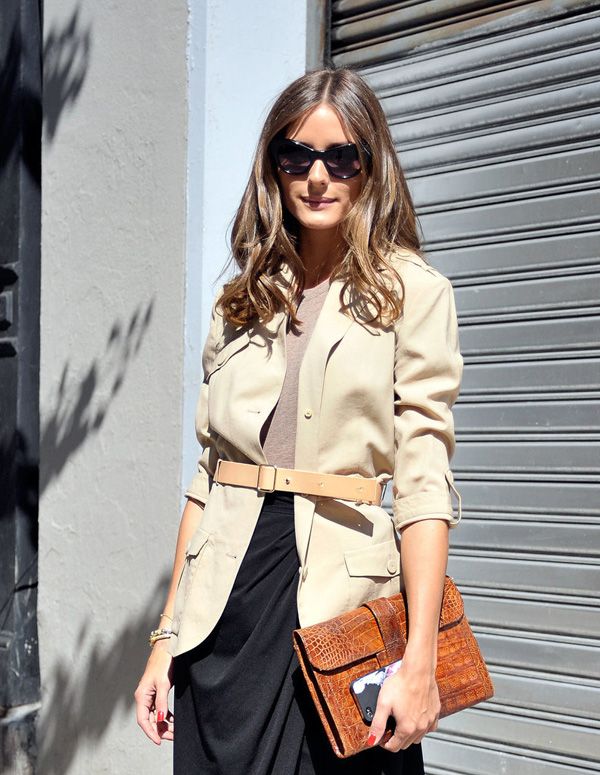 Credit: Getty / Daniel Zuchnik
Olivia Palermo has this trick down. With a slew of skinny belts in her arsenal, she transforms oversize shirts, tunics, and coats to fit to her frame. She defines her shape and highlights her middle, plus, the belt adds polish to even the most casual ensembles. It may take a minute to throw on, but it looks like a more complete outfit every time. 
Credit: Getty / Rindoff/Le Segretain
By belting her outerwear, Olivia ensures that her coat will stay in place all night and that it becomes a part of her whole ensemble. Win, win.
Source: Pop Sugar