Travelling takes us away from all the work and stress. Summer time is definitely the season to go travelling and the
ZALORA
team asked the creative fashionistas in their office about their holiday plans and their travel tips.
1. 
Calvert Cami Sundress 
2. 
Womens Dunk Sky Hi Essential Sneaker Wedge 
3. 
Glycolic Acid 10 percent Toning Complex Clarifying Toner

April Lee
Art Director
Tell us about your next holiday destination!  
I'm going to Seoul to play a show with my band ASPIDISTRAFLY!  
Suitcase essentials for the trip? 
Lots of minimal summer dresses with good structure, like my favourite Juniper dress from Finery London. I'd pair them with my Adidas Superstar kicks (I have four pairs) to trawl the shopping streets of Hongdae! 
What are your music and reading must-haves?
I'll be reading some Pablo Neruda poetry and listening to Korean indie acts like Hyukoh and Xin Seha
1. Happy Banana Print Fitted T-Shirt 2. Love Oversized Graphic Tee 3. Graphic Print Tee
Amanda Tan
Fashion Stylist
What's your next holiday you have lined up?
I am planning a staycation with girlfriends at the moment, we're always so focused on getting out of Singapore that we forget how great our city actually is! Haji Lanes boutique stores and quirky bars are on our agenda as well as some retail therapy on Orchard Road!
Suitcase essentials for the trip?
With all the walking we're gonna do I'm going to need my comfiest pair of converse sneakers! Then a load of graphic tees as they're casual yet bang-on-trend and I can mix and match as I go. These will work best with a printed pencil skirt which I can keep at midi length or roll up into a cute mini.
Favourite beauty look for your holiday?
Well it's going to get hot plus I'll hopefully be trying on a lot of clothes with all the shopping I plan to do so a simple top knot will keep the hair off my face and still look chic. Makeup is simple with a flick of mascara and I'm going to paint my nails a dark colour for a bit of night-time glam.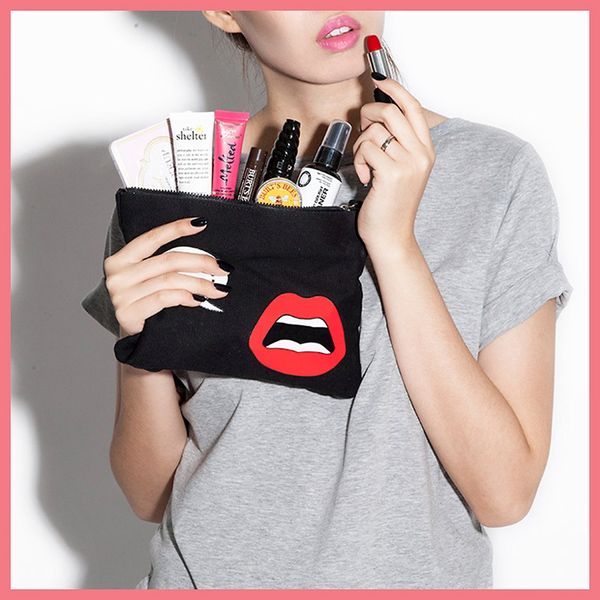 1. 
Lemon Butter Cuticle Crème 
2. 
Take Shelter SPF 30 Sunscreen 
3. 
Melted Longwear Lipstick – Frosting
Julian Tan
Fashion Intern
Where are you heading to for your next vacay?
For my next holiday in December, I'm planning on revisiting Tokyo because I adore the city so much. However, this time, I'd also want to get out of the city and visit Osaka, Kyoto, and perhaps Hokkaido if it's not too cold!  
What will you be packing into your suitcase?
I cannot live without my hydrating moisturiser. What I find most useful are the makeup samples that beauty stores give out. They really save my suitcase from becoming overloaded with bigger bottles of products. 
What are your beauty essentials?
It'll be nearing winter time in December in Japan, so I definitely need my Burt's Bees lip balm as it prevents my lips from cracking. Despite the cold weather, the sun still shines so sunscreen is something I can't miss; I'd choose BB creams over foundations. Lastly, I'm an avid preacher of drinking lots of water. It really does keep you hydrated.
 
1. Slot In Zipper Clutch 2. Heather Sunglasses 3. Mastel Bag
Chy.S
Accessories Designer
Where are you heading off to next?
Next week, I'll be going to China to source for the latest materials and samples to use for ZALORA's Spring/Summer 2016 bag collection. It's not technically a holiday, but China has all the magic to shape up our collections; there's always an exciting find somewhere so I really cannot complain.  
Suitcase essentials for the trip?
Nike trainers to help walk the miles, Percy & Reed dry shampoo for sane hair on the go, Tarte's lipsurgence must always be within reach and a pair of oversized sunnies to feel like an unknown star from another country! All packed into a roomy tote with generous storage.  
Favourite pair of sunnies for travelling?
A sturdy pair of vintage Ray-Ban Gatsby's from the '80s. The black round-frame and double brow-bar is quite my thing. It also doubles up as a lazy solution in achieving a polished look anywhere, from a holiday on the beach to raiding the malls.    
By ZALORA