My sister had her 21st birthday party in the weekends at D'resort Rainforest Premier Suite (omg the suite was huge), so I took the chance to doll myself (and my sister) up in my new makeup from ETUDE HOUSE!
Here are some of the new products that I used that day, apart from my all-time favourite ETUDE HOUSE Precious Mineral Any Cushion..
ETUDE HOUSE Lash Perm Curl-Fix Mascara in Black
ETUDE HOUSE Bling Me Prism Eyes in #03 Darling Heart
ETUDE HOUSE Bling Me Prism Color in Liquid Lips in RD303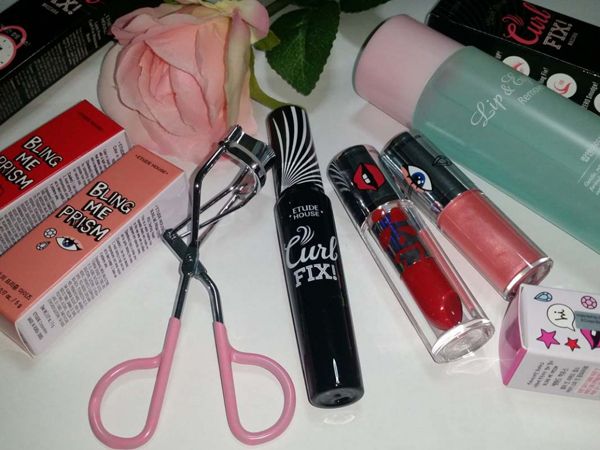 I only used ETUDE HOUSE make up on my face that day, and I created a new look! For my eye make up, I had no eyelash extensions on and I did not use my eyeliners at all, just liquid eye shadow and two coats of mascara. I also finished the whole look with bright red lips!
Anyway, today's focus will be on ETUDE HOUSE Lash Perm Curl-Fix Mascara, which is my number 1 favourite at the moment!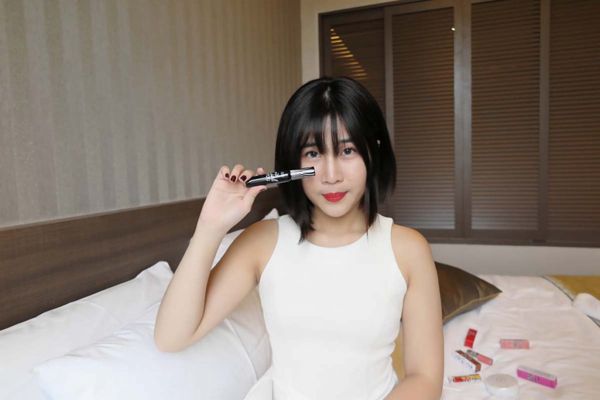 I am someone with short and straight eyelashes, and mascaras don't really work for me. I kind of gave up on mascaras and have been doing eyelash extensions for the past 1 year. As such, I had zero expectations for this mascara initially. I even told my blog manager that I don't think I can blog about this mascara because my lashes are too short to be curled and too short to be visible in the photo, but she said, "Try first," and so I did. Guess what, this has got to be the best mascara I've ever tried!
ETUDE HOUSE Lash Perm Curl-Fix Mascara formula features the lauded ETUDE Curl 24HR Technology TM, which allows our lashes to be kept curled for up to 24 hours! It is super resistant to water, sweat and sebum. Also, the new formula is really lightweight, hence it will not weigh our lashes down. It is able to coat my lashes in thinly and evenly without much clumping.
ETUDE HOUSE Lash Perm Curl-Fix Mascara is the World's First Dual Jelly Brush mascara. The special jelly material has been specially designed for Asian eyes, and the key highlights of the dual jelly brush are: clean finish, thorough application and irritant-free materials. The 18mm brush is sized perfectly, and it has a special arch to pick up the right amount of mascara formula for application. The 0.2mm ultra fine bristles were carefully positioned to ensure thorough application, such that ALL lashes will be coated evenly to achieve optimal curling and volumising. Lastly, ths mascara brush is made of special soft jelly material which does not irritate our eye area which is pretty senstive, and is even gentle enough for application of the formula on the waterline of your eyes.
BEFORE:
Here is my bare eye without any make up. My lashes are less than half a centimeter FYI.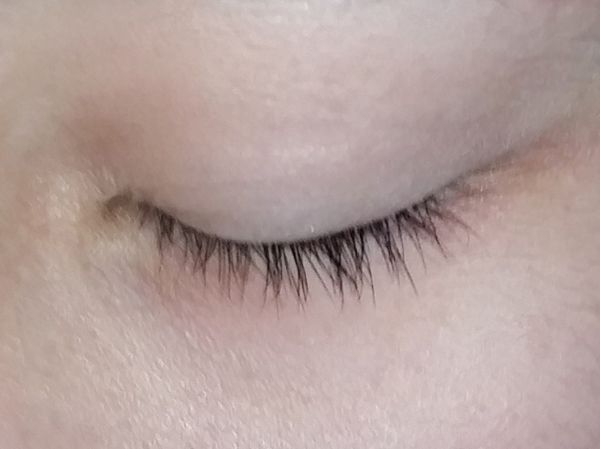 AFTER:
Here are my lashes after curling with an eyelash curler and two coats of ETUDE HOUSE Lash Perm Curl-Fix Mascara! I can't believe my eyes when I saw that my lashes are VISIBLE from a short distance away!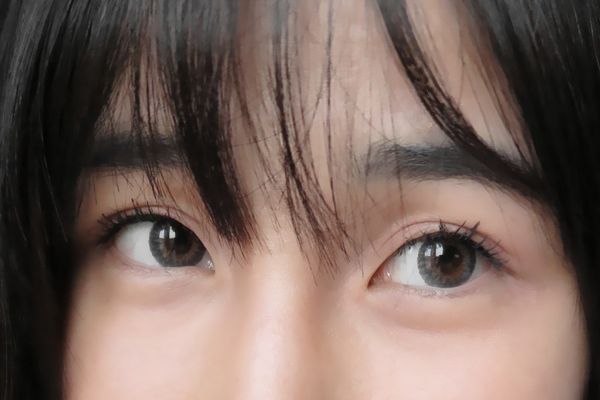 This was taken by my phone's front camera, this is the first time my eyelashes (without eyelash extensions) can be captured by my phone's front camera! AMAZING!!!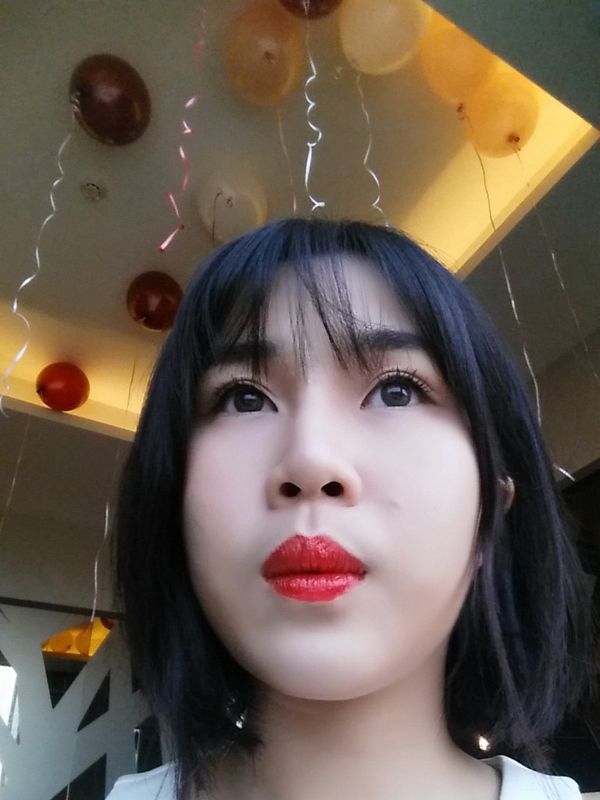 PERSONAL REVIEW:
I wasn't exaggerating when I said that this is my number 1 favourite mascara now. It is easy to apply, dries pretty quickly after application, as well as feels very lightweight and comfortable on my lashes.
It has super strong curling power as you can see from my photos, my lashes were all curled up very nicely and they stayed curled up all day long. Even after being out for a whole day, my lashes were as curly as they were in the morning, not a single bit droopy! Also, since I have short lashes, I was happy to see a substantial lengthening effect on applying a second coat of mascara on my lashes.
This mascara is also 100% waterproof, there were ZERO smudges on my undereye area after being out for more than 12 hours. This has never happened before for all my previous mascaras as they all tend to leave some smudges at the outer corners of my eyes especially. I am confident enough to wear this to swim. (Will update again if I do so.) However, as much as it is waterproof, it is a must to use waterproof eye make up remover (those micellar water will not work at all) and a little patience when removing the mascara, because it is not healthy to have residual mascara on your lashes when you go to bed.
ETUDE HOUSE Lash Perm Curl-Fix Mascara (Price/Vol: $24.90/8g) is available in four colours: #1 Black, #2 Brown (Limited Edition), #3 Plum Burgundy (Limited Edition) and #4 Pink (Limited Edition). The black one will be available at all ETUDE HOUSE Singapore stores, and the other 3 limited edition ones will be available exclusively at ETUDE HOUSE Wisma Atria from September 2015 onwards.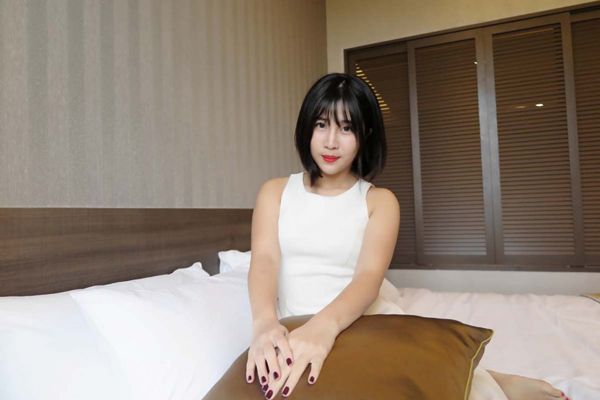 Connect with ETUDE HOUSE
Website: www.etude.sg
Facebook: www.facebook.com/etude.sing
Instagram: @ETUDEHOUSESINGAPORE
ETUDE HOUSE Singapore boutiques are located at:
1. Flagship Store at Wisma Atria #B1-20/21/22
2. 313@Somerset #B2-30
3. Bedok Mall #01-87/88
4. Causeway Point #B1-K02
5. Chinatown Point #01-12
6. Clementi Mall #03-34
7. JEM #02-44
8. Junction 8 #01-48
9. Jurong Point #01-57/58
10. Lot One #01-19
11. NEX #01-63
12. Parkway Parade #01-23B
13. Plaza Singapura #B1-26
14. Tampines 1 #01-15
15. Vivocity #B1-03
16. Suntec City #02-601/601A