When you dine at a Michelin Star restaurant, you will realize that the plating can in itself be a work of art, with delicious masterpieces carefully and artistically arranged.
Credit: Fast Company
If you have ever tried to plate your own culinary creations, you would realize that it is definitely harder than it looks.
Tracey Torres, who has worked at Cafe Boulud, Torrisi Italian Specialties and Dirty French shares how to plate "Pan Roasted Pork Chop with Garlic Sausage, Polenta, Stone Fruit and Pecans".
According to Torres, an underlying rule is to show the customer everything that the chef has done. She shares that Michelin-level plating is about working with a range of textures, colors and preparation methods. The first important step is to prepare the components that will make the dish.
Her next few steps include composing how the plate will look. Torres intentionally leaves white space and respects the photography rule of thirds, starting off center and working to fill the space with more colors and textures.
Head over here to see the entire process, step by step.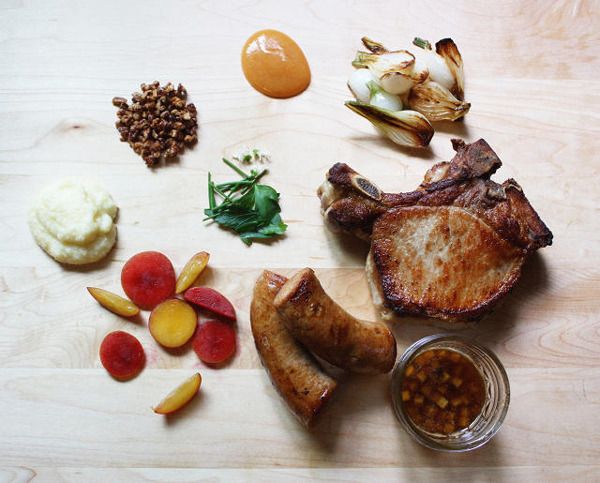 Credit: Fast Company
Step 1: Prepare your components
Credit: Fast Company
Step 2: Leave white space, then fill it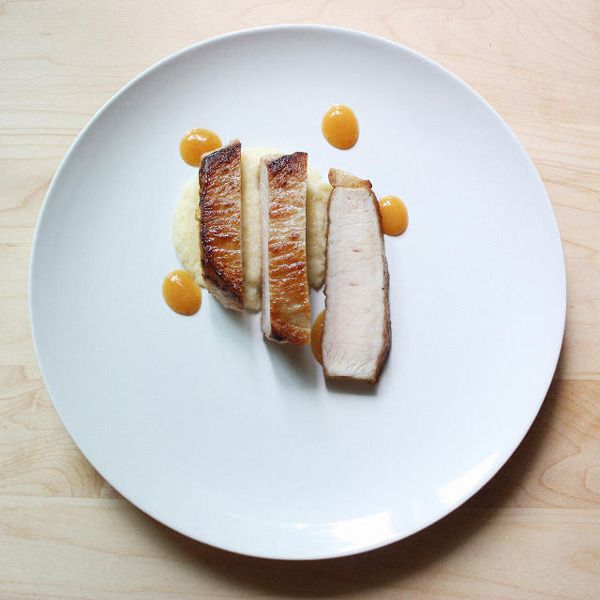 Credit: Fast Company
Step 3: Show the sear and the cook
Credit: Fast Company
Step 6: Final saucing
Source: Fast Company