Covet
Verb
"Yearn to possess (something, especially something belonging to another)"
Fashion trends come and go; yet I earnestly wait for designers to unveil their new collections every year. As the year is coming to the end, I wish to share the top 10 bags that I covet and had been eyeing.
In no particular order, the first one that I have been wishing for earnestly has got to be this YSL baby.
NUMBER ONE: SAINT LAURENT SUEDE SMALL SATCHEL
Credit: The Londoner
This classic Saint Laurent suede small satchel is crafted from suede leather, it features the brand's famous gold-toned monogram logo and fringe details. Not a usual lover of fringe details but this design is too chic to be missed.
NUMBER TWO: CÉLINE CEBAS PHANTOM STRIPED TOTED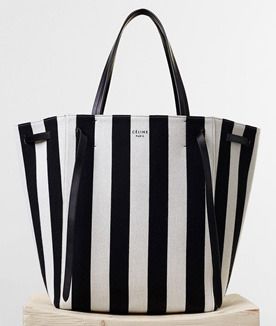 Credit: PurseBlog
Second, Céline's Summer 2015 collection is quite attractive. The monotone stripe design is so widely versatile for both day and night use, especially for those who require bringing a lot of necessity along with them on a daily basis. Perfect for me who's also known as Ms Doremon who carries a million little things with me whenever I go!
NUMBER THREE: KATE SPADE WEDDING BELLES AMPERSAND CLUTCH
Credit: Kate Spade
A small bag with a long strap that hangs off your shoulder and across your body, this Kate Spade glittery bag is the perfect conversation starter for every year-end party.
NUMBER FOUR: GIVENCHY OL BAG
Credit: ShopStyle
This Givenchy bag screams luxe and classic! In case you are in search of a workbag (trust me, you can never have too many workbags!), this is really the must have for office ladies. In neutral shade, it adds to your polished style with any formal wear.
NUMBER FIVE: HERMES CLUTCH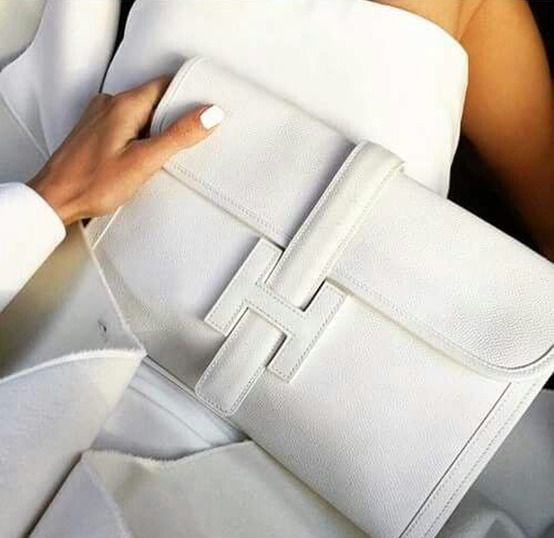 Credit: luvrumcake
Elevate your outfit with this white clutch from Hermes. A classic and clean design; this clutch will give you all the confidence to rule the boardroom and/or workplace.
NUMBER SIX: PRETTY IN PINK BUCKET BAG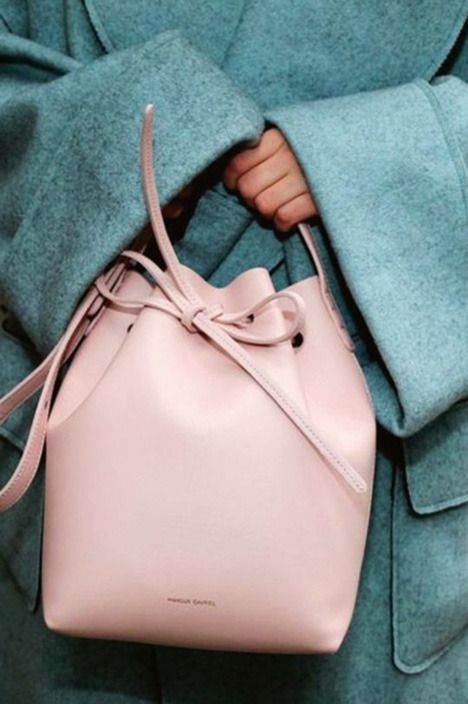 Credit: Pinterest
Add this bag to your wishlist if you love pink color as much as me! This bag is all about sweetness and cuteness. Carry this bag to meet the mother-in-law for the first time to score points as a lovable sweet lady!
NUMBER SEVEN: OVERSIZED CLUTCH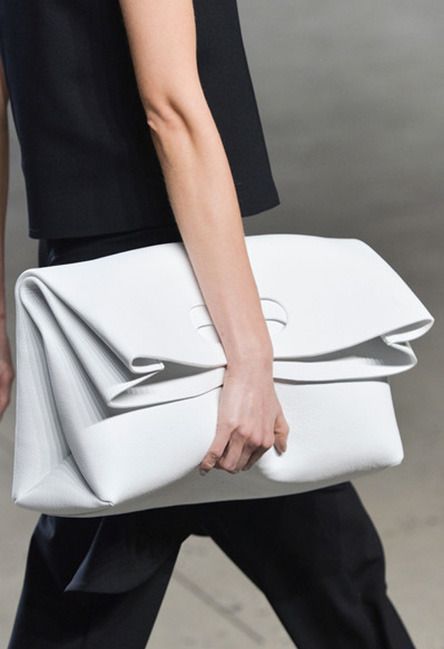 Credit: Livingly
This oversized clutch is a daily favorite, much like your favorite cup of coffee! Just remember not to over-stuff the bag to maintain its style.
NUMBER EIGHT: STATEMENT PIECE
Credit: ELLE UK
It's true that a woman can never have too many bags. This bag is a total attention grabber with the bright neon color that embodies the phrase "statement piece".
NUMBER NINE – CHANEL 2.55 FLAP BAG
Credit: La Dolce Vita
No surprise that Chanel bags are always highly coveted, as the bag never goes out of style. This timeless piece has women lusting after them all the time. The chain can extend to wear it long or short and matches your everyday wear. I love its versatility!
NUMBER TEN: FUN QUIRKY BAG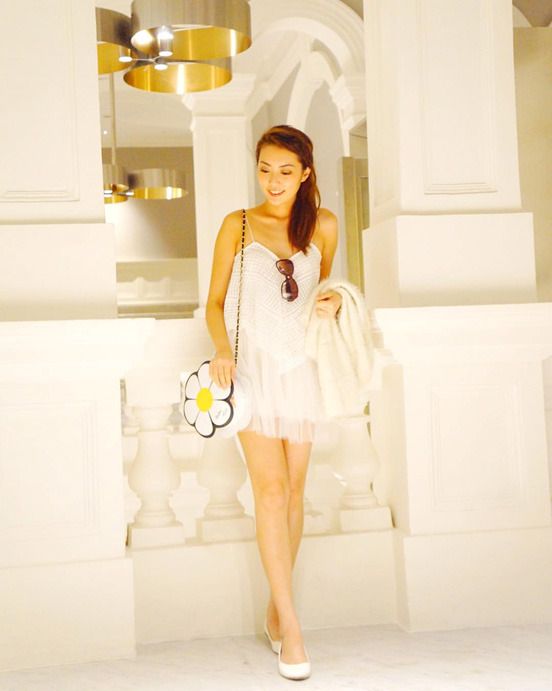 Mini bags may seem impractical but these mini darlings can turn any outfit into a fashionable ensemble in seconds. The flower design is so sunshine; it brightens anyone's day anytime!