Name me someone who doesn't love café-hopping and I would tell he or she that they are missing out! For me, it's not all the time about the food; it's really more about chillaxing and enjoying a cup of coffee or good brunch menu at a decently nice place. With so many cafes in Singapore and so little weekends, it is time to be more selective when we talk about the best café to go to depending on the purpose of your visit.
Here are the top 10 cafes & food places that I recommend!
1 The Laneway Market – For Comforting Food
Address: 266 Tanjong Katong Road, Singapore 437053
The Laneway Market is a full-fledged café that serves everything from casual breakfasts to dinner mains. The creamy gooey hon dashi risotto with sous vide poached egg is so Instagram worthy (think #foodporn) and is my perfect kind of comfort food.
2 The Book Café – Great for a Book Run
Address: 20 Martin Road #01-02 Seng Kee Building, Singapore 239070
The book café is a book-themed café that offers a relaxed ambience and casual dining. I chanced upon this café during my staycation at Studio M (the café is directly opposite the hotel) and decided to try.
For individuals who love to read, this is the perfect place for you as The Book Café has several hundred books and magazines that are free for browsing. The sofas are so comfy that I stayed the whole afternoon in the café to get some work done. Oh, not forgetting that they have free wireless internet access and also offer printing services!
P.S. Studio M residents get a 20% discount; you only have to show your hotel's access card!
3 Arteastiq – Perfect Chill-Out Tai-Tai Place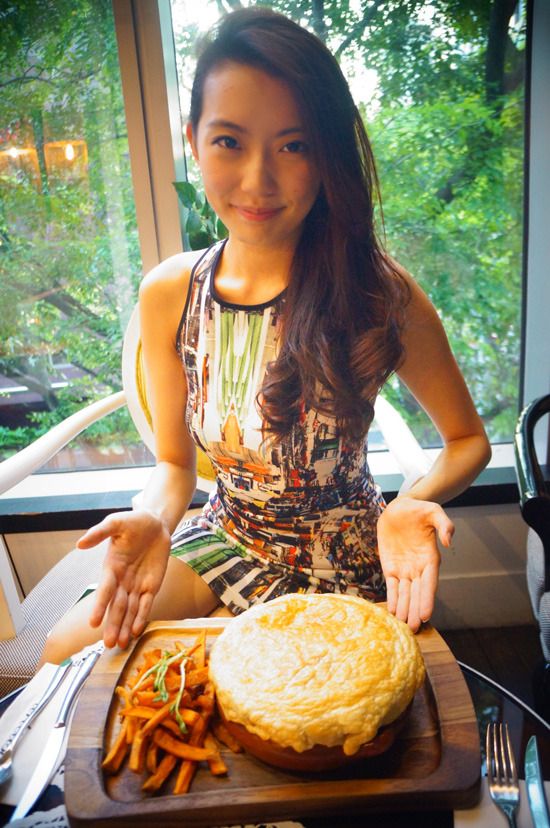 Address: 333A Orchard Road, #04-14/15, Mandarin Gallery, Singapore 238897
Arteastiq Boutique Tea House located in the heart of Orchard is famous for its tea, savories and all day Breakfast & Brunch. Arteastiq fares 10/10 in terms of comfort and ambience; it is the perfect place to go to for an afternoon of chitchats or tai-tai gathering. My advice would be to skip the food, and stick with the drinks. Known for their tea selection, tea lovers would rejoice!
4 Wild Honey – for DAMN GOOD brunch food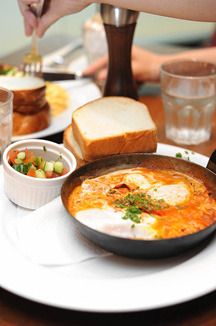 Credit: ladyironchef
Address: 333A Orchard Road, #03-01/02, Mandarin Gallery, Singapore 238897
Breakfast is the most important meal of the day, and it is without doubt my favorite meal of the day. Wild honey has so many possibilities of breakfast – sweet, savory, spicy, gooey, simple and satisfying; I always have a hard time of choosing what to have. I am drooling about the Tunisian breakfast as I am typing this. The red peppery tomato stew consists of spicy shakshuka (my favorite!), chorizo, eggs and it served with soft bread. For hearty and good brunch food, Wild Honey is a must-try!
5 The Marmalade Pantry – For a Decent Brunch Out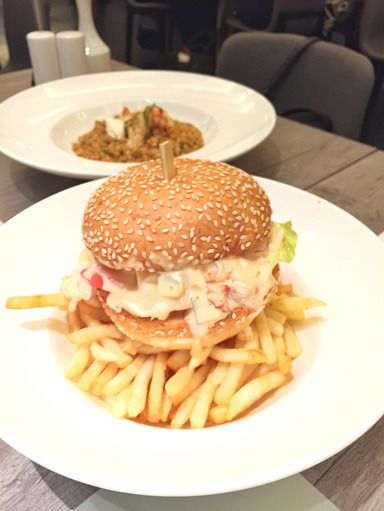 Address: Oasia Hotel, 8 Sinaran Drive #01-02, Singapore 307470
I am cheating a little with the definition of café as cafes are generally small restaurant selling light meals and drinks. The Marmalade Pantry deserves a mention with its extensive food menu and gorgeous desserts. I have just visited its new bistro outlet at Novena a few months ago to try the miso lobster sandwich. With spacious dining area, this place is perfect for intimate gatherings with friends or family. A plus point, there was no queue when I last visited on a weekday lunch hour (so I say, skip the queue at Ion Orchard and try this branch at Novena!).
The miso lobster sandwich is one of the newest items being recommended to try and contains delicious chunks of lobster meat in tobiko and miso mayo on sesame bun. I was sharing this bun with a friend and the sandwich was so good, I was craving for more!
Whether you are looking for a good place to chill, or for good desserts/main courses, you will feel at ease at The Marmalade Pantry for sure.
6 Necessary Provision – For a Quick Coffee Run
Address: 21 Eng Kong Terrace Singapore 598993
If you are a westie like me, consider popping by Necessary Provision for a quick coffee run. The café is at Eng Kong Terrace, near Bukit Timah, and has a simple and earnest food menu. Food items are not expensive and they serve good coffee too. Also, a good place to take OOTD shots while waiting to get a seat (they are always packed!). 🙂
7 Carpenter and Cook – For All Things Pretty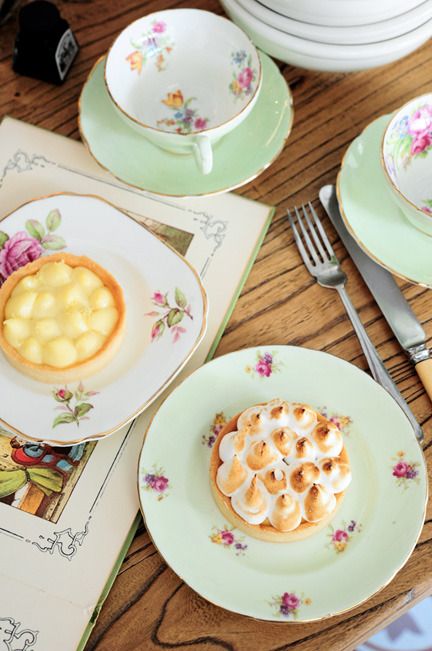 Credit: ladyironchef
Address: 19 Lorong Kilat #01-06, Singapore 598120
Just a stone throw away from my place, Carpenter and cook is a vintage home store and artisan bakery café in the west. They bake everything in-house so expect fresh bakes and a long queue (especially on a weekend).
For those who love their decoration and items (like me!), you will be happy to hear that they also provide dessert tables, styling services, vintage props for weddings, parties, photoshoots and more! In fact, every piece of their gorgeous crockery used is on my wish list for my future home. You can also book the whole café for private events with a minimum of 20 pax with 1 month notice!
8 Antoinette – For a Royal Ambience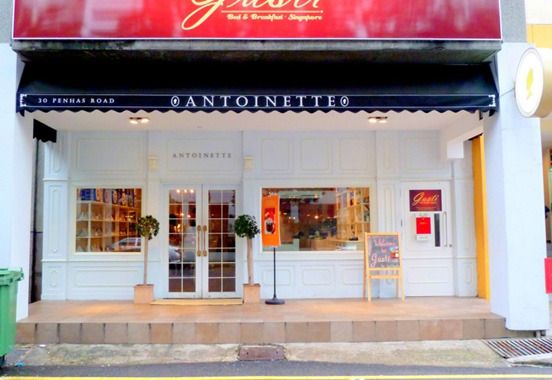 Credit: Cafehopping Singapore
Address: 30 Penhas Road, Singapore 208188
More for their desserts then food, Antoinette is a quintessential Parisian patisserie café, named after the last queen of France. Expect an elegant decorated interior, meticulously crafted cakes and pastries. The food are mediocre in my opinion but the cakes are worth a try!
9 Department of Caffeine – Coffee Lovers Meet Up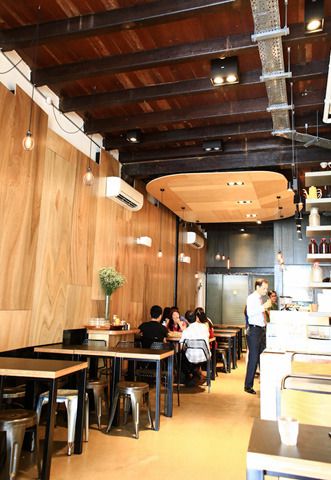 Credit: ladyironchef
Address: 15 Duxton Road, Singapore 089481
My workplace, Le Queenz, is a stone throw away from Department of Caffeine. When I am in need of a coffee booster, or a quick "getaway" from work, you will find me here. As the name suggests, Department of Caffeine is good place to get your coffee fix. They regularly change their menu, but you can definitely find sandwiches, salads, cakes and pastries to go with your coffee!
They are also known for their waffles, which I haven't had gotten the chance to try. Tell me if it is good if you have tried!
10 Common Man Coffee Roasters – MUST Visit Café!
Credit: DanielFoodDiary.com
Address: 22 Martin Road, #01-00, Singapore 239058
Cafes spring up like mushrooms all over Singapore, but this one is really a must visit for its food. Leaving the best to the last of my recommendation, Common Man Coffee Roasters provides the perfect setting for enjoying a good brunch and quality coffee. For a good brunch experience, this café definitely tops my list.
Their breakfast platters are really refreshing and satisfying, I have been back a couple of times. The downside is that prices are slightly to the high side and the place is also slight inaccessible.