2015 was a memorable year for me, I had the honor to try many things which I would never thought is possible. I appeared in more Mediacorp dramas, worked with great brands and was beyond blessed to been been invited to give lifestyle talks to so many great corporations.
Truly blessed to be offered opportunities to act alongside Felicia Chin, Ya Hui, Chen Tian Wen, Pan Ling Ling, etc.
For work, it's also a great honor to be able to be invited as a corporate speaker to these awesome corporations, just to name a few… JTC, SIM, Peach Garden, Tanglin Country Club, Amara Hotel, Starbucks, FRHI Hotels & Resorts, SP Setia, Hawksford, Excel Point, etc.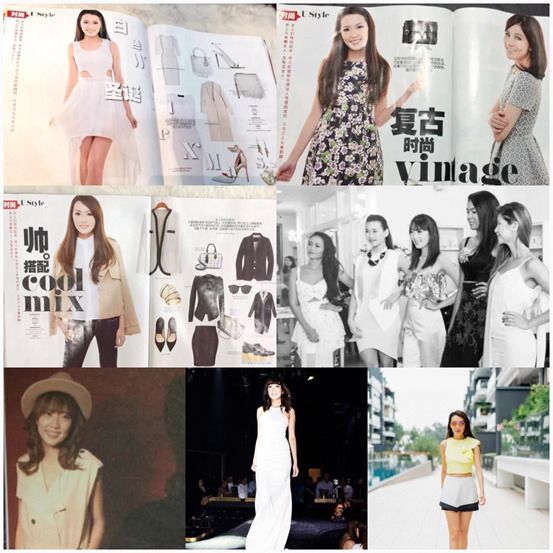 And this year, I also worked with great fashion and beauty brands like Kimage, U weekly, Le Queenz, Noel Caleb, Princessa, Style of Leda, Oui.sg, etc.
To be frank, even though I can exceed expectations at work, I've been really bad at everything else. Moving forward in 2016, these are my 10 things to master/have before I turn *drumroll* 26 years old.
1. Learn how to cook a few presentable dishes
It's embarrassing to let you know that I can't even fry a decent looking sunny side up, the best I could do, some home cooked simple pasta and grilled vegetables salad. Living off nothing but pasta and canned tuna gets boring over time. It's about time to pick a few dishes that is impressive and delicious for everyone!
2. Give CPR
It's one of those things that has been always on my list. It's something I hope I never have to use, but I guess it's good to know just in case.
3. Really start saving
Too many impulse buys, wants and desires come with age. Whether it is the new Love Bonito dress or latest Chanel bag, it is important to be more responsible with my money I feel (not that I am not now, but you know, you can always be better ). Having more float always mean more sense of security anyway.
4. Stop the habit of over-promising and under-delivering
I've a habit of putting too many things on my plate and at the end of the day; I realized I can't cope with everything. This year, I am learning to say 'NO' to gatherings, work or anything that I have no interest in. I am only dedicating time to people I love and causes I care about.
5. Become an actor!
Through the stints I had with Mediacorp, I realized I really enjoy being on screen! I get a lot of satisfaction seeing the end product and I really wished I would have more time to pursue this hobby this year!
6. Good health
Other than promising to get more sunlight and do regular exercises, taking care of my health is on the top of my priority list. I've been putting away the visit to a TCM, and I wouldn't want to skip it before its too late.
7. Champion for a cause
Nothing is more fulfilling than being able to help other people. I used to volunteer at Family Service Centres to teach elderly computer skills, to teach less fortunate kids and I miss giving back to the society in ways that I can. Whether it is mentoring someone who has a love in the beauty industry, or
8. Eat well, stretch daily and exercise regularly
2016 will be a year where I will get down to your comfortable weight and ideal body shape. I've always had good eating habits as I am not a fan of fried food or massive amount of meat, so maintaining the body size hasn't been an issue. The real struggle is with the regular EXERCISE bit, I've stopped yoga for a while, but I am promising myself to pick it back up!
9. A winning mentality
The bigger you dream, the more you'll achieve. 2016 I am reaching for the stars; and I believe that harder I work, the closer I get to my goals. The journey may be filled with many trials and tribulations (being a bit exaggerating here), but never underestimate the power of hard work and perseverance. Winners never quit 😉
10. An idea for who I want to be
Life is about experimenting and I am glad to have platforms and opportunities that have granted me access to explore acting/blogging. For my friends who are progressing well in the corporate ladder, they shake their head with disdain about my choice of work, but to be honest, I can no longer be bothered by external judgments. Seriously.
Ok 2016 here I come!
Read more of me here (http://blog.myfatpocket.com/jacelynphang/).
With love,
Jace