Adorable choco-laden bunnies, creamy crème eggs, pastel fluffy marshmallows, multi-coloured fruity jelly beans and the list goes on and on…. With the amount of candies available on the shelves, you will definitely be hopping around ecstatically (like cute bunnies) this Easter! But before you sprint into a full-fledged indulgence, make sure your Easter treats are worth every bite. Here, let the Easter Bunnies at MyFatPocket help you choose your treats wisely and save on both your calories and sugar buck!
Credits: 7 themes, Peterplit, happyeasterr.com
Marshmallows
5 Peeps Marshmallow Chicks V.S 1 Russell Stover Sugar Free Marshmallow Egg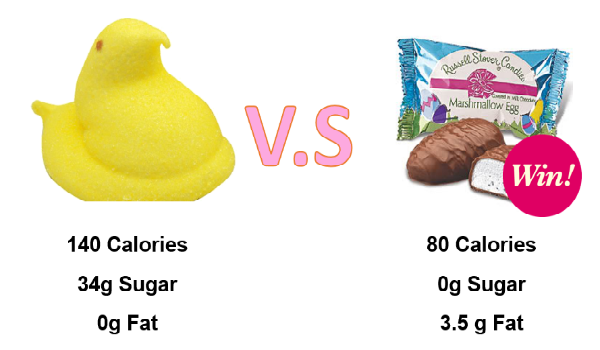 Credits: USA Today, Russell Stover
Calories saved: 60 calories
Activity Duration Saved: 10 minutes on Aerobics
Sugar saved: 8.5 teaspoons
Bunny Lovers
1 Reese Reester Peanut Butter Bunny V.S 1 Mini Lindt Gold Bunny
Credits: Walmart, Graziadaily
Calories saved: 742 calories
Activity Duration Saved: 80 minutes on swimming
Sugar saved: 17.8 teaspoons
Brittle Peanuts
1 Packet M&M Choco Peanut V.S 1 Piece Reese Peanut Butter Egg
Credits: Popsugar, Snortraman
Calories saved: 80 calories
Activity Duration Saved: 20 minutes on badminton
Sugar saved: 4.8 teaspoons
Eggy Eggy
1 Piece Cadbury Crème Egg V.S 1 Kinder Surprise Egg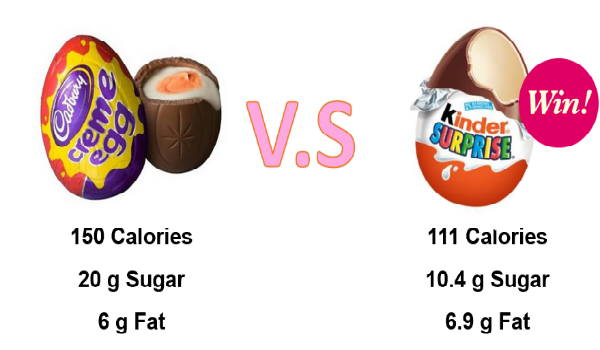 Credits: Brightonpebbles.blogspot.com, Adnews
Calories saved: 39 calories
Activity Duration Saved: 15 minutes on Hatha Yoga
Sugar saved: 2.4 teaspoons
Something Chewy
1 serving Starburst Jelly Beans V.S 1 serving Jelly Belly Assorted Flavour Jelly Beans
Credits: Candywarehouse, Jxdailieswriteup.wordpress.com
Calories saved: 12 calories
Activity Duration Saved: 5 minutes on Ping Pong
Sugar saved: 1.5 teaspoons
If you are still not sure of what should go into your Easter basket, read on for more bunny's tips.
Go for Quality and Not Quantity
Researchers from  Cornell University found that when customers were offered all-you-can-eat buffet at either $4 or $8, and then evaluated their meal on a 9 point scale their first, middle and last bite of the food, those who paid the higher price enjoyed their food 11% more. Not only that, but those who paid the cheaper buffet were more likely to feel that they overate and felt guiltier about the meal. 
Credits: Womanyes
For this Easter, trick your mind into pleasure eating by paying more and get a smaller quantity of artisan chocolate rather than the mass produced ones. The more superior the chocolate, the more you will savour each mouthful. When you take time to really relish the flavours, it reduces the rate at which you eat, and this equates to eating less and less calories.
Choose Dark Chocolate over Milk or White Chocolate
Fancy the white chocolate or a piece of milk chocolate, because they taste sweeter than dark chocolate (and Easter shouldn't be a bitter season though!)? Well, the truth is, you might be better off opting for the latter. White or milk chocolate not only lack the various heart healthy polyphenols in dark chocolate, but can also pack a hefty amount of calorie and sugar. This could send your blood sugar on a roller coaster ride.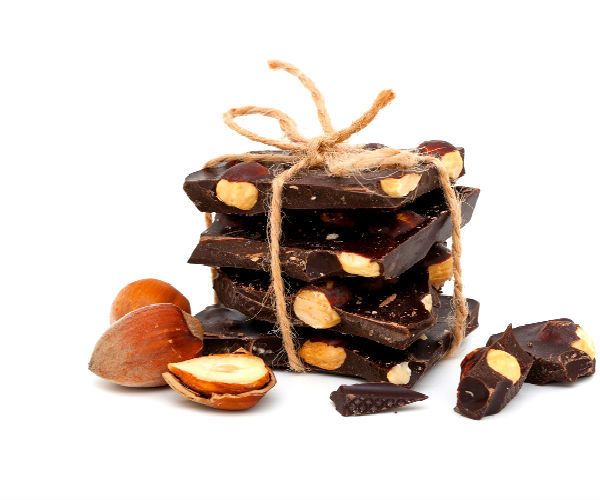 Credit: Theaestheticsurgeon
To reap the benefits of dark chocolate, be sure to choose one with 70 percent or more cacao (which has been shown to lower blood pressure and reduce risk of heart disease). Remember the first ingredient on the label should contains the wording "cocoa"and not sugar. Try dark chocolate with nuts of any kind, for additional protein, which promote satiety, and reduce your chances of popping in more chocolate.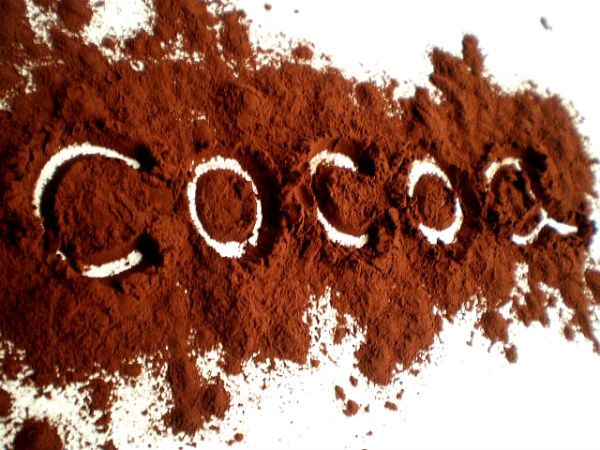 Credit: Alibaba
Despite being healthier than white or milk chocolate, it still wise to practise moderate eating. Just because it's healthier doesn't mean you can eat an entire tonne of it
Do Hollow Chocolate Bunny and Not Milk Bunny
It might be difficult to resist the urge to sink your teeth into solid milk bunny on Easter. However, this seemingly harmless bunny can in fact exceed your energy needs for two or more meals. For instance, 1 Reese Reester Peanut Butter Bunny packs 798 calories, along with 42 g fat, and 75.6 g sugar (that's insane).  Instead, indulge in a lighter treat with a hollow chocolate bunny like the ones from Palmer ( 260 calories, 16 g fat, 30 g sugar), which is healthier (lower calories, fat and sugar) than the regular milk ones, without compromising the taste and pleasure.
Well, if you think that it doesn't feel like Easter anymore without solid milk bunny, you can still go for it. Remember to practise portion control, such as eating the ear rather than the whole bunny.

Credits: Eonline, Topfivearthur
Away with Hard Candies
Hard candies can burden the teeth, as there is a high tendency for it to be sucked on at a relaxing pace for an extended period. "Hard candy coat the teeth with sugar, and produce acid when the bacteria comes into contact with sugar in the mouth. This ultimately leads to tooth decay', says Dr. Linda Vidone, a paediatric dentist in Massachusetts. Additionally, biting on the candy might increase the chances of breaking or chipping the teeth. If you do not wish to end up as a toothless bunny, then it might be smart for you to ditch the hard candies this Easter.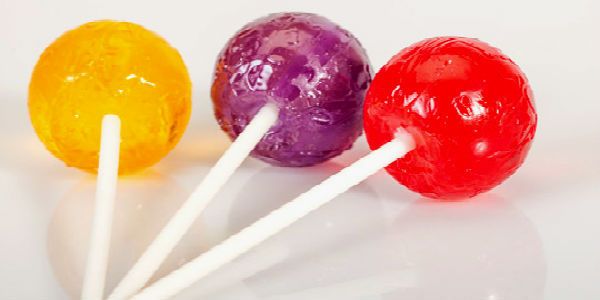 Credit: Confectioneryhouse
Share the Joy
Above all, don't be a greedy bunny and share your treat with your loved ones. You could get to try different varieties of treats, and prevent yourself from feeling jerlak from stuffing the entire treat to yourself. The bonus is, you get to share the calorie load with the other bunnies. 
Credit: Stylemagazines
1 teaspoon of sugar= 4g
Time saved on activity based on 55kg, Singhealth Health Tools
Nutrition Information: Calorie Count, Nutritionist Pro