I hold the motto, "life is a party, experience everything once in life"close to my heart. That may explain why I am constantly experimenting with my hairstyle (hip length to shoulder to bob to pixie), feasting on exotic food (black pudding, haggis, ox testicles) and even signed up for a matchmaking session with a friend, all for sheer fun.
Credits: Pinterest, Goods.ie, Prettynotplastered.com
Despite this, I realised I didn't experiment much with make-up (probably due to my non-existent skills). Thus, when the editor approached me about this makeup experiment, I totally had no reservations.
What better way to learn some new skills and empower myself in this month dedicated to Ladies right? Besides, I only need to wear makeup for a week, with more being added each day. How hard could it be?
[Day 1, 14 March 2016]: Foundation
Okay, this is easy, I just need to pile on my trusty BB cream and TA DAH, flawless complexion. Not much difference from my no-makeup face, just that I feel a shade whiter. And my sentiment was confirmed by one of the colleagues, who asked me "why do I look so fair"on the day itself (Embarrassed much).
[Day 2, 15 March 2016]: Blusher + Eyebrow
Dabbed on some light blusher today, and if you noticed there's more colour and definition to my brows. Thanks to the editor who drew my brows. Truthfully, this is the first time that my brows are being drawn, and man do I feel weird seeing my own reflection in the mirror. It's like female version of Crayon Shinchan waving back at me.
[Day 3, 16 March 2016]: Eyeliner
Okay, this is the most tedious day out of the 5 days. Because, I have to draw my own brows and eyeliner (for the very first time). Struggled a little with the application, and I can't help feeling irritated with the constant smudging of my eyeliner. That explains why I ended up with undulated eyeliner, and short eyebrows. Not forgetting that, I have to clean my eyes area diligently before sleep. Hulk mode on.
Met up with my friend who is a freelance MUA cum photographer, and she couldn't stop laughing at my eyeliner. Anyway, managed to dig some eyebrow & eyeliner application techniques from her. And that's when I learnt about angle measurement to get the perfect brow and blush (sounds like a mathematics lesson for me).
[Day 4, 17 March 2016]: Eyeshadow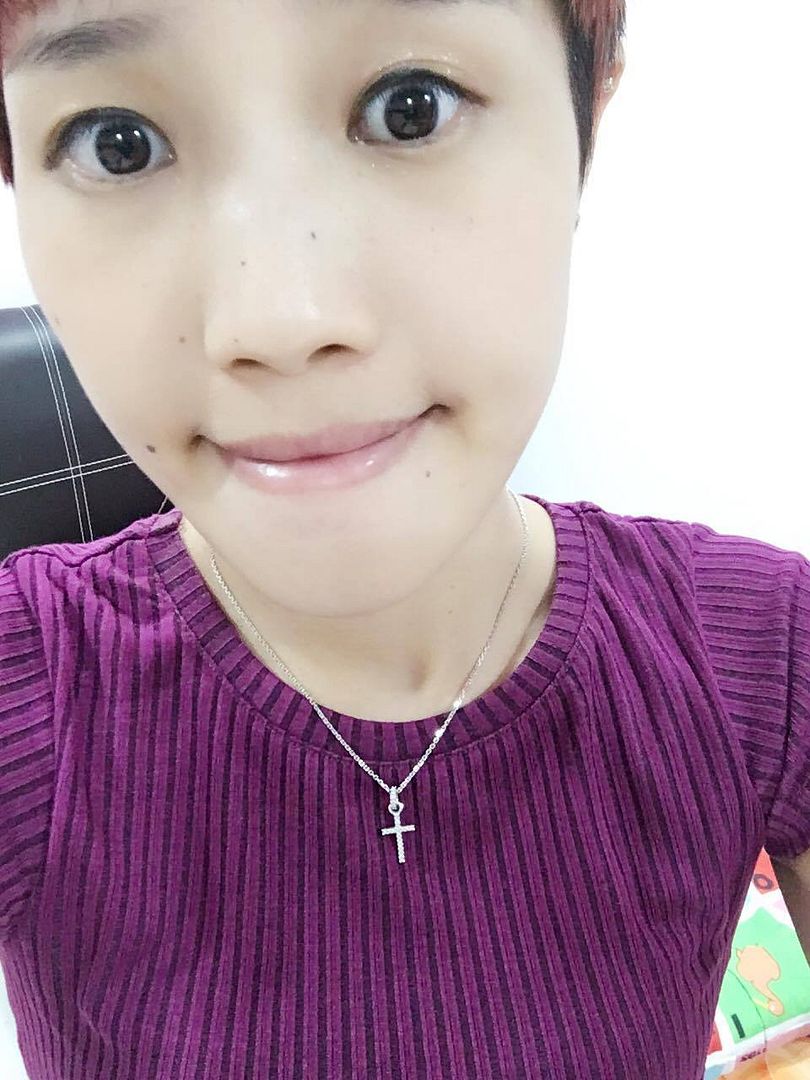 It doesn't bother me much if you didn't notice the shimmery around my eyes area, because I'm definitely loving my look today. Somehow adding eyeshadow brightens up my sleepy eyes, and for the first time I feel that make up is NOT a chore for me. For I realised that it adds vibrancy to my face, and I don't look like some sickly girl in my photos (like I used to do). Don't believe? Look at this fun shot we took for our company magazine that day.
Do you spot any sick girl?
Met up with my ex-colleagues in the evening, and the Vietnam boy said he didn't even notice my make-up. Oh well (roll eyes).
[Day 5, 18 March 2016]: Bold Lipstick
Finally, we are at the end of the whole make-up experience. Surprisingly, I don't feel strange looking at my own make-up reflection now. So here, a photo of my Ronald Macdonald inspired lips for you.
Things that I Learnt
Be More Disciplined
I'm going to disagree with whoever says it takes no effort to look good. This week's experience taught me to be more disciplined, such that I need to wake up 15 minutes earlier than usual to colour my face. This totally means sacrificing my late night catch up of "The Return of Superman". Truthfully, I used to just clean my face by splashing cold water, yet for this week I have resorted to cleansing every inch of my face religiously.
Credits: jimmy8wong.com
A Little Patience & Determination Go a Long Way
I can't draw straight lines for nuts, so imagine the amount of time I spent drawing and perfecting my brows and eyeliner! Indeed, I got irritated with myself, when the makeup smudges, or when my eyeliner is obviously not on fleek. Because I have to remove the whole thing, and redraw again whilst fighting the clock. However, this taught me to be patient and with some determination, I will definitely get it.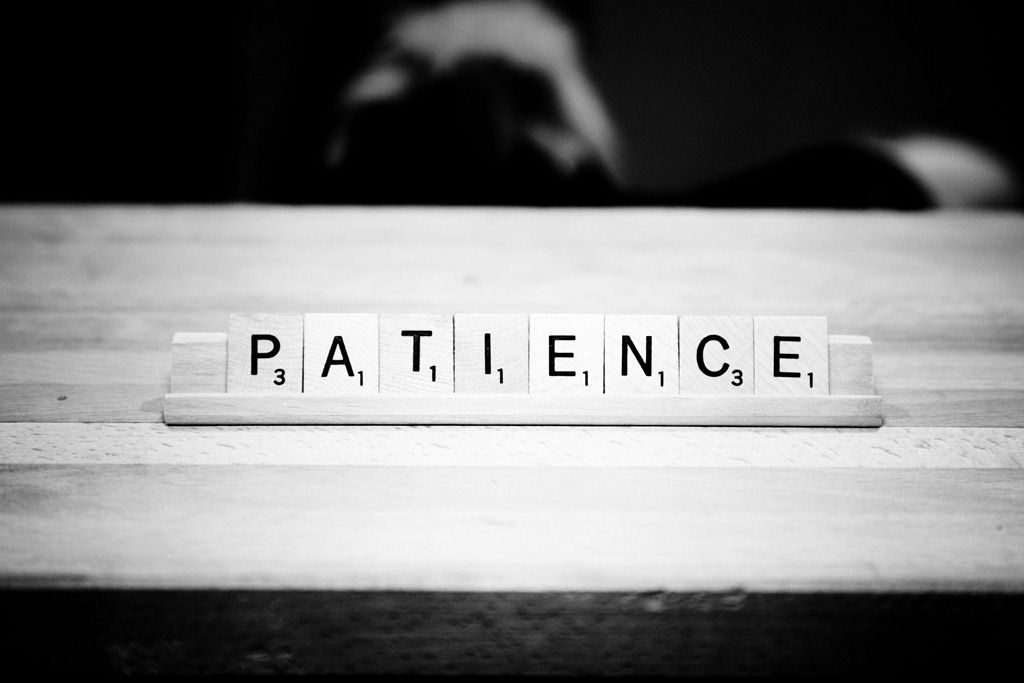 Credit: jobministires.wordpress.com
More of Me
Thanks to this experience, I learnt about which foundation colour, eyebrow colour and if BB cream or CC cream suits my skin tone and condition the best. Truthfully, if not for this experiment, I would seriously just choose brown eyeliner and brown eyebrow pencil, and risk walking around like a brown freak with my brown hair. Now, I know which colours complement my skin tone well, and enhance my features.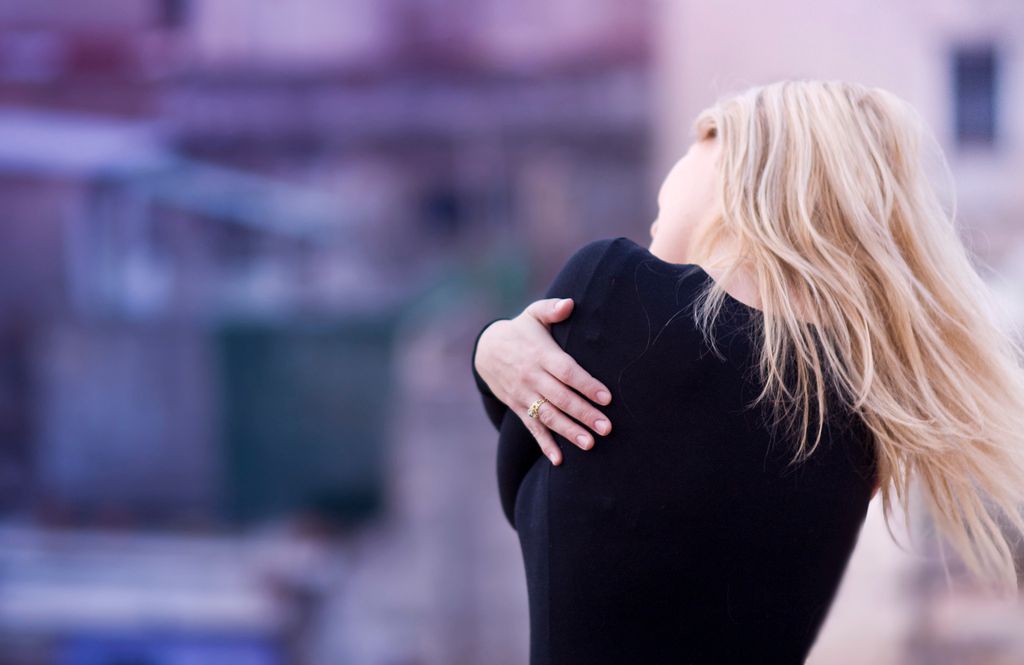 Credit: flickr.com
Empowerment
Ultimately, this entire experiment taught me that I am empowered to accomplish something which I have not tried before when I put my heart and soul in it. And I'm sure it applies to all ladies too, all we need is the spirit of learning and willingness. But most importantly, it taught me that self-confidence comes from within, and not from makeup.
Credit: annkoplow.wordpress.com
"We are all wonderfully and fearfully made"- Psalm 139:14.