About 10 – 20 years back, when we walked into streetwear boutiques or sportswear outlets, more often than not, a sea of black and white apparels greeted us, peppered with that few neon coloured pieces. However, with the rise of Athleisure trend, the serious sports brands and streetwear labels took a turn in recent years to include colours and prints in their collections.
Gigi Hadid in her pink athlesiure/streetwear.
Credit: Harper's Bazaar
But it can still be difficult to find apparels in our favourite shade of pink amongst the sea of neutrals and neons that are favoured by streetwear and sports labels. And if you are looking to find one, we discovered a new collaboration from PUMA with Netherlands-born graphic designer and self-confessed sneakerhead, Caroll Lynn aka Careaux, that is so femme meets street style. The collection sees a colourful and romantic hallmark infused throughout with the 'Dedication Flower', a motif created to reflect the strength and beauty in dark, difficult times.
Here are some of our pink picks from the

PUMA X CAREAUX AW16 collection:
This pair of pink sneakers, the Blaze Of Glory x Careaux x Graphic, is a real stand out piece within the collection. Caroll Lynn creatively combines the functionality of the classic silhouette with her art by applying the symbolic rose print, gold hues and perforated leather for a sneaker that is soft, romantic and street ready.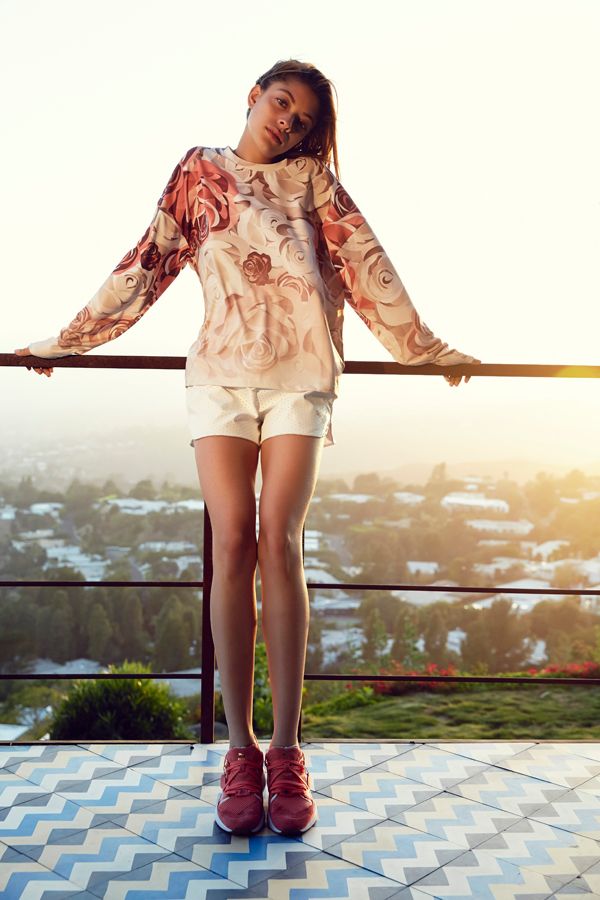 Caroll Lynn applied her signature romantic and feminine illustrations onto a range of apparel and PUMA's signature silhouettes. The Dedication Flower print is featured across all apparel onto bomber jackets, feminine jersey tops, and sweatshirts in the same soft aesthetic.
The PUMA x Careaux AW16 collection will be available at Limited Edt and Leftfoot stores from 6 August onwards.
All Images Credit: PUMA Singapore