That essential piece that every girl has in her wardrobe, the chameleon amongst our apparels. That basic white button down can take you from the bedroom to the streets, with 101 ways of styling them.
Credit: Glamour
Here are 7 ways to style your white button down, to add that touch of excitement to your regular outfit!
1. Upsize it
Wear it oversized, just like how the supermodels do it, adding a touch of attitude to your get-together.
Credit: Beige Renegade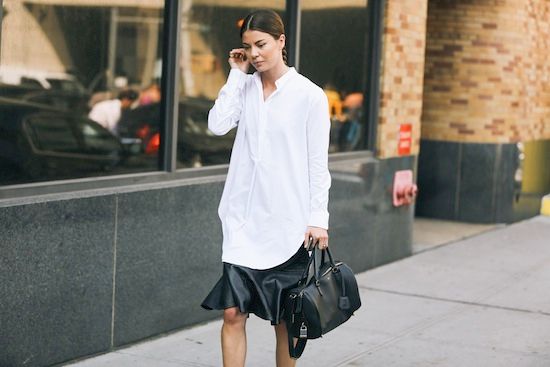 Credit: Style by Yellow Button
2. Half-tuck
The key is to make it look deliberate, not accidental. Do the front in back out, or the left in right out, it is entirely up to you. However, do remember to keep the side that is left hanging out crisp and sharp to avoid looking sloppy.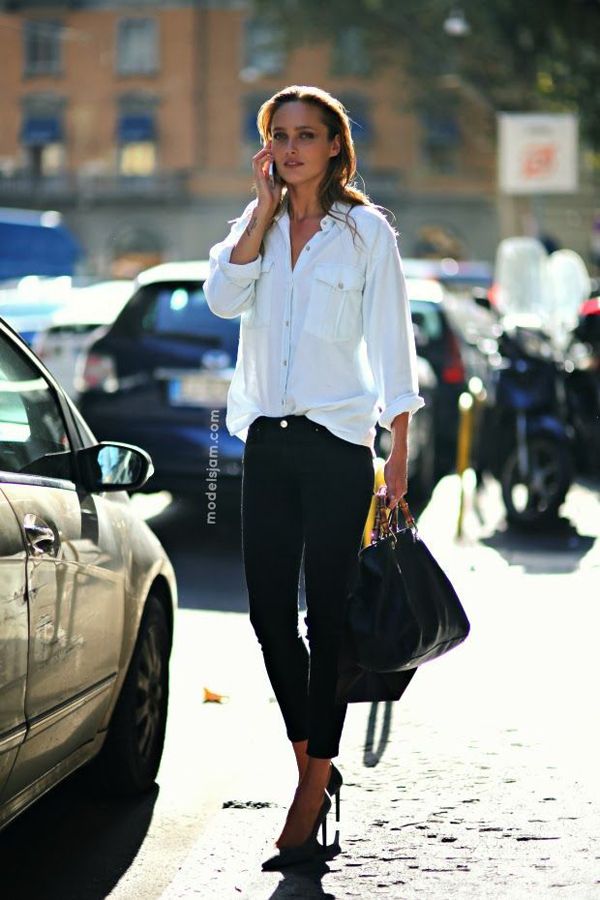 Credit: Beige Renegade
Credit: Pop Sugar
3. As a dress
A white shirt dress takes you from the streets to the boardroom seamlessly. Wear an oversized shirt for a casual day out, but please remember to add on some accesories and put on those high heels to avoid the you-were-at-your-boyfriend's-place-last-night look. If not, up your professionalism with a piece of shirt dress with a slimmer silhouette.
Credit: The Covetable
4. Button them up
Get all preppy and school-girlish!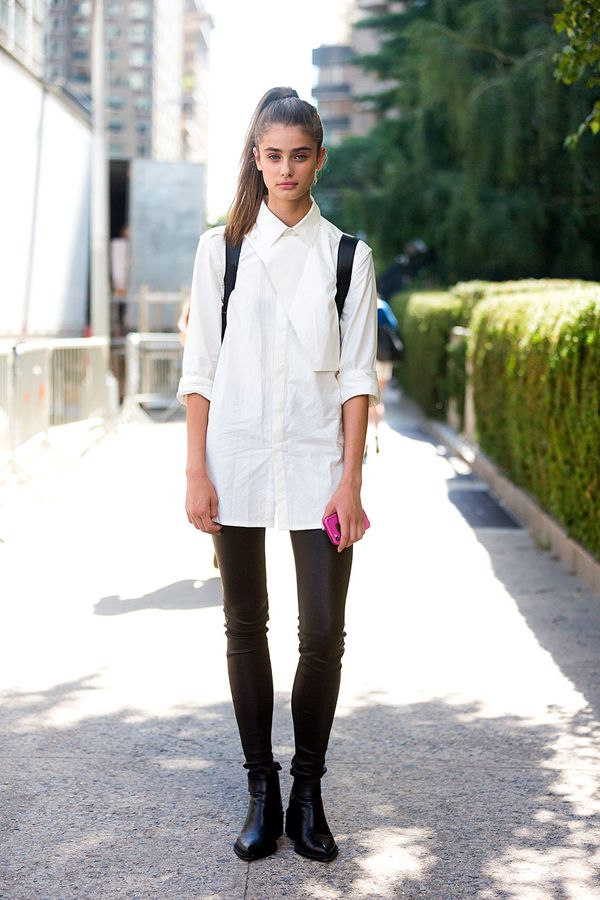 Credit: The Front Row View
Credit: The Zoe Report
5. Add colours
We are always pairing white button downs with denims or neutrals. Pop your outfit by matching them with some brights. Either that, or up your makeup game with stronger shades to add some colours.
Credit: Fashion Gum
Credit: The Covetables
6. Sweater over
Yes, we know that we will rather not do this in Singapore. But if you are stuck in a chilly office or when the weather gets a little rainy, you can still experiment a little more with layering.
Credit: Classy Fabulous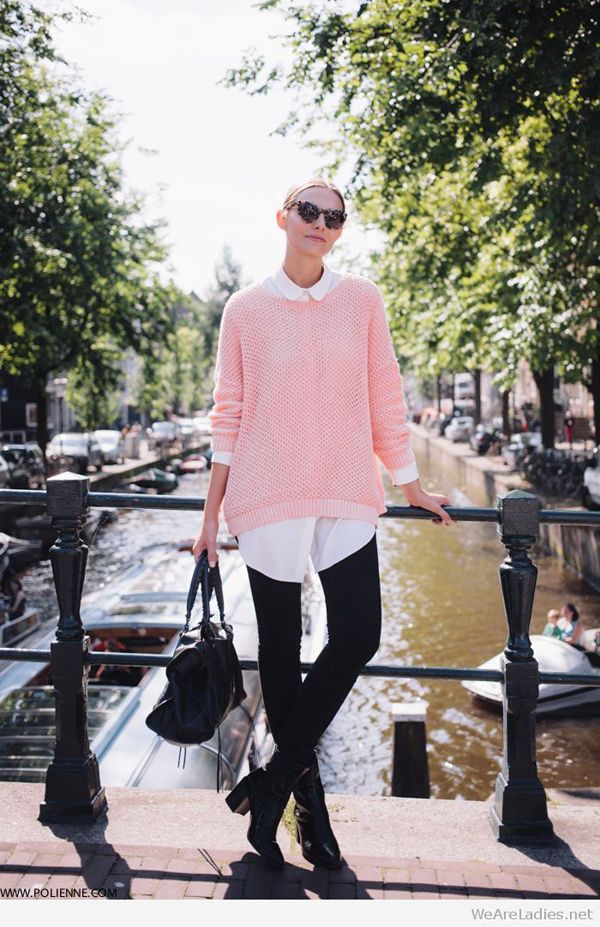 Credit: We Are Ladies
7. Chokers
The V-neckline created from your white button down makes it the perfect candidate to be paired with a choker.
Credit: Memoradum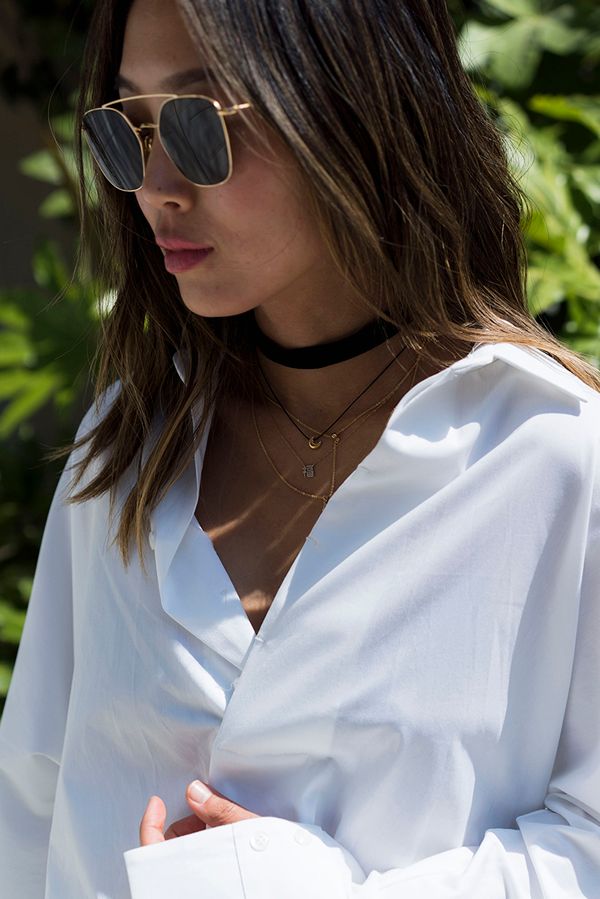 Credit: Song of Style
8. Tie it around
We always use plaid shirts when we want to tie a shirt around our waist. But why not pick a white one next round?
Credit: Who What Wear