Singapore is a wonderland for the foodie, with its wide selection of eateries located island wide. And there is no better place to find the best sinful indulgences than in our hawker centers. There is this allure of hawker food that I simply find irresistible, and where else can you find good food at such affordable prices? This is a list of my favorite hawker delights, which you can find commonly in most hawker centres especially the famous ones such as the Maxwell Food Centre and the Newton Circus Food Centre.
Oyster Omelette
A must order dish especially during supper. Despite not being an oyster lover, there is something about this dish that still draws me to it. And I attribute it to the awesome tangy and sour chilli that accompanies this dish. I believe that it is the chilli that makes or breaks a dish.
Fish Porridge & Raw Fish Slice
This is a popular dish among Singaporeans, fish porridge with a side of raw fish slices garnished with lots of onions, ginger, dried onion flakes and a dose of lime. You could dip the raw fish slices into your piping hot porridge to cook it before eating or you could just simply have the raw fish slices as it is.
I loved eating the fish raw but sadly after the Group B streptococcus (GBS) bacteria outbreak, MOH and AVA has banned the use of freshwater fishes in all raw fish dishes. Some stalls managed to get approval to use saltwater salmon for their raw fish dish but that just is not the same.
White Beehoon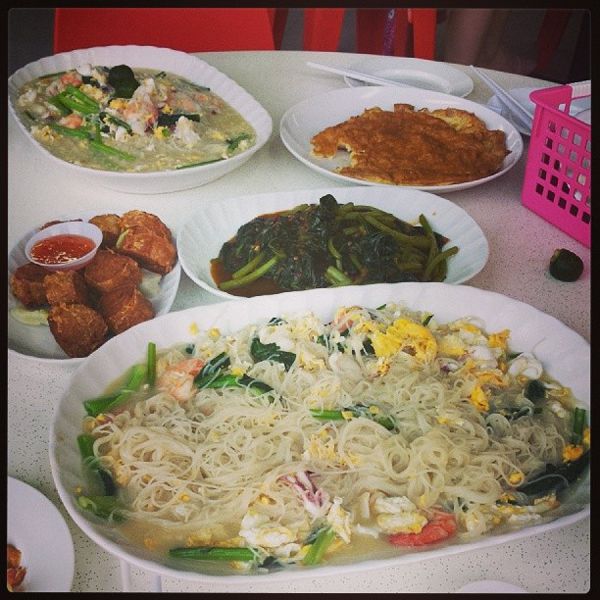 I am a beehoon fan and so it feels like this dish is created just for me. You can find this famous white beehoon stall opposite Sembawang shopping centre, they also have branches at Punggol, Toa Payoh and Sun Plaza. The accompanying chilli is absolutely the bomb, with the right amount of tanginess.
Carrot Cake
Some like theirs black and some like theirs white. I'm from the white camp. And I like my carrot cake white with lots of chilli. This delicious plate of goodness can be eaten anytime of the day. I do not think I will ever get sick of this.
Nasi Briyani
This was from Geylang East food centre, and they have one of the best nasi briyani I have ever tasted. Briyani means mixed rice and the spices and condiments used in briyani may include ghee (clarified butter), nutmeg, mace, pepper, cloves, cardamom, cinnamon, bay leaves, coriander, mint leaves, ginger, onions, and garlic. My usual order would be the chicken briyani with lots of curry drizzled over the rice.
Sambal BBQ Stingray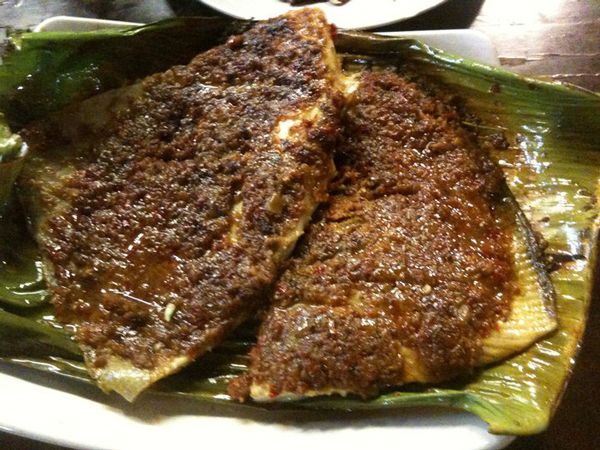 There is just something about BBQ stingray meat when drizzled with lots of lime juice, sambal chilli and onions. Eat it alone or compliment it with rice, it is really up to you. I personally prefer to just enjoy it on its own and I can finish up a medium sized one. Add on a glass of ice cold sugar cane juice and this is just pure indulgence, the hawker food way!