Singapore is a melting pot of culture and diversity, so what better way to experience our multi-cultural nation than through our food? Whenever any of my overseas friends visit our sunny island, I get all excited to bring them to our iconic places of attraction and also to try our local food. Here's a list of my favourite go-to places for some yummilicious food for yourself or any of your guest.
Founder Bak Kut Teh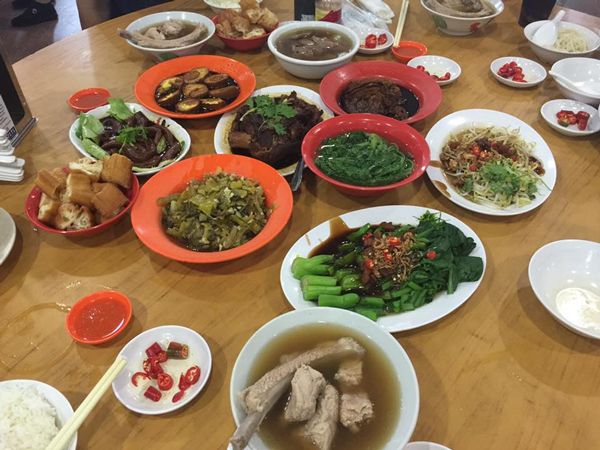 Even though Bak kut teh or "meat bone tea" is a herbal soup dish developed in Malaya (not Singapore), it is one of the dishes that I like to recommend to my overseas friends if it is their first time to South East Asia. It is one popular dish that consists of meaty pork simmered in a broth of herbs and spices for hours. Founder Bak Kut Teh is always my number one choice, and you can make a reservation with them if you have more than 8 pax! You will either love or hate the peppery soup base; but I hope it's the former; be sure to ask for their free refill of soup whenever you have finished yours.
Mellben Seafood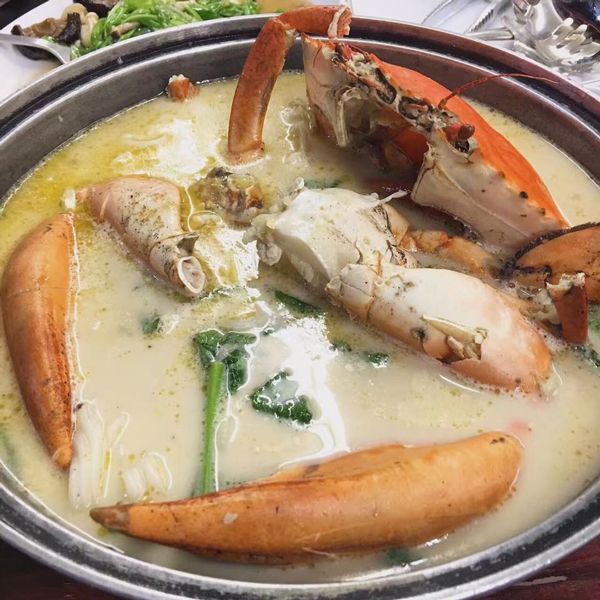 Best for their crab dishes (claypot crab beehoon soup, butter crab, chilli crab and mantou), you wouldn't want to miss this place. Remember to call to make a reservation beforehand; otherwise, you've got to be prepared to wait at least about 45 minutes. If you have more than 5 pax on your table, make sure you order extra serving of the beehoon and the claypot crab beehoon soup because you are going to regret not ordering more (I usually have more than 2 servings for their beehoon as it is so good!). P.S. I have tried the branch at Tanjong Pagar Plaza and the food is as amazing as the one at Ang Mo Kio, rejoice because you have one more location to choose from now!
Hokkien Mee at Food Republic @ Wisma Atria
Credit: foursquare- randy y
Singapore's food courts and hawker centres are great because we can order a feast and not burn a hole in our pockets. Our food variety and affordability are probably two big reasons why I would never want to immigrate to any other country to live in. And my favourite local food is none other than hokkien mee! It's my comfort food to go to whenever I am at Wisma Atria.
Artichoke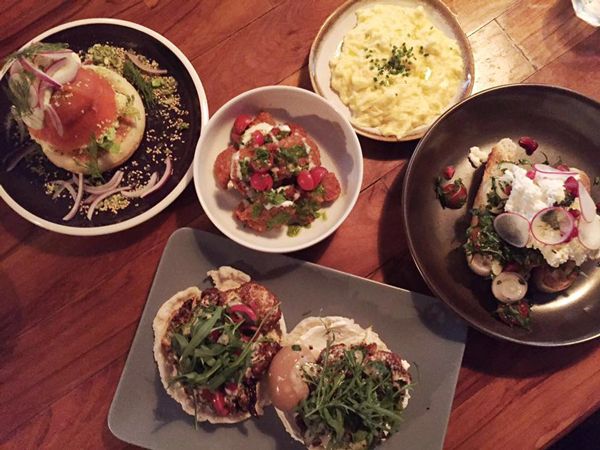 For a relaxing brunch with friends, this place is centrally located between the junction of Middle Road and Waterloo Street. A bit on the pricier side, the Middle Eastern food at Artichoke is decent and I loved the atmosphere. There is an instant vibe as soon as you walk in. My friends and I called in too late to get a reservation, so we decided to walk-in and wait for seats. On a busy Saturday morning, we waited for 30 minutes for a table for three. It was a rainy morning and there wasn't really a shelter or seats for waiting, so the wait was slightly uncomfortable. But my mood lifted the minute we got in as the seats indoor were roomy and the atmosphere was modern and upbeat. Food was good and serving was huge. I am already planning my next visit!
Mao Shan Wang Ice Cream at Udders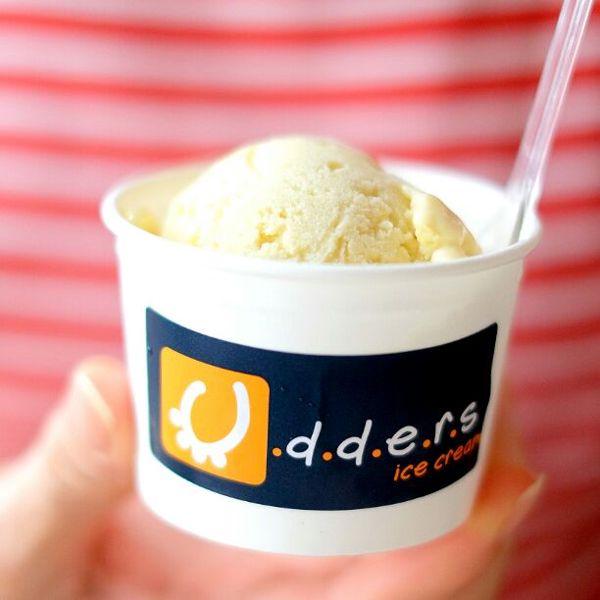 Credit: Burpple
Udders is a Singapore-based ice cream franchise that added Mao Shan Wang durian ice cream flavour in 2008, and till now, it has became their most popular flavour. For your guests who haven't tried the king of fruits – durians – and couldn't stand the smell, this is the next alternative for them to try. It is creamy, so rich in flavour and so addictive (don't say I didn't warn you :))!
Hope this gives you a good guide on where you should bring your overseas guests to feast at or to hang out with your local friends at places with good food.
With love,
Jacelyn