There's still a few more long weekends to book your next vacation. We bring you the scoop on the best boutique hotels in Asia to bookmark in your list of awesome places to stay.
Andon Ryokan, Tokyo
One of the first in Tokyo to combine traditional ryokan architecture with modern aesthetics, Andon Ryokan is the brainchild of Ms. Ishii, who took over the ryokan from her predecessors. The new concept of a modernised Japanese inn was then created to attract foreign travellers. Rooms are tatami style, and the owner's antique collection are interesting additions to the ryokan's interiors. For a taste of old world Japan, the ryokan also organises traditional Japanese activities such as ikebana, origami workshops and sake tasting tours.
Prices from around 7,400 JPY.
Pullman Bangkok Hotel G, Bangkok
The minimalist rooms at Pullman Bangkok Hotel G is the answer to a stylish escape in the fast-paced city. There are five types of rooms, from G deluxe rooms to the executive suites. "G Session" parties are held every once in a while in the lobby, so get ready to mingle with other hotel guests.
Prices from around US$130.
Hotel April, Seoul
Hotel April brings industrial chic to the hotel scene in Seoul. Art enthusiasts will be drawn to the aesthetic of this small hotel – the gallery room showcases a series of artworks. To make it all the more perfect, the hotel is located in Gangnam-gu, one of the major shopping districts in Seoul.
Prices from around 120,000 KRW.
The Coast Resort, Ko Pha-Ngan
The legendary Full Moon Party in Ko Pha-Ngan attracts massive crowds of partygoers to the pristine Thai island (hippies and non-hippies alike). You can party all night and still go back to a quiet retreat in The Coast Resort. The modern rooms range from a superior room to a large villa with sea views.
Prices from around THB 3,200.
Hanoi La-Siesta Hotel Trendy, Hanoi
There's nothing pretentious about Hanoi La-Siesta Hotel Trendy. Under the Hanoi Elegance Hotel Group, the rooms are designed to look eclectic and cosy. The hotel also houses the highly rated Red Bean Restaurant, where Hanoi styled food is served.
Prices from around US$60.
The Henry Hotel, Cebu
Once featured in Monocle magazine back in 2015, The Henry Hotel has since made its mark in Manila and Cebu. Artsy travellers can call this hotel home. The Cebu hotel oozes bright colours and murals painted by Mark Luzon. The space features the funky Rica's Cafe and a reading room where you can just sink into the sofa with a good book.
Prices from around 3,770 PHP.
The Loft Hotel, Yangon
The industrial chic trend is growing strong in Yangon. The Loft Hotel's 32 rooms are designed to look like lofts (as its name suggests), and features L'Occitane toiletries in every room.
Prices from around S$170.
Floating Leaf Eco-Retreat, Bali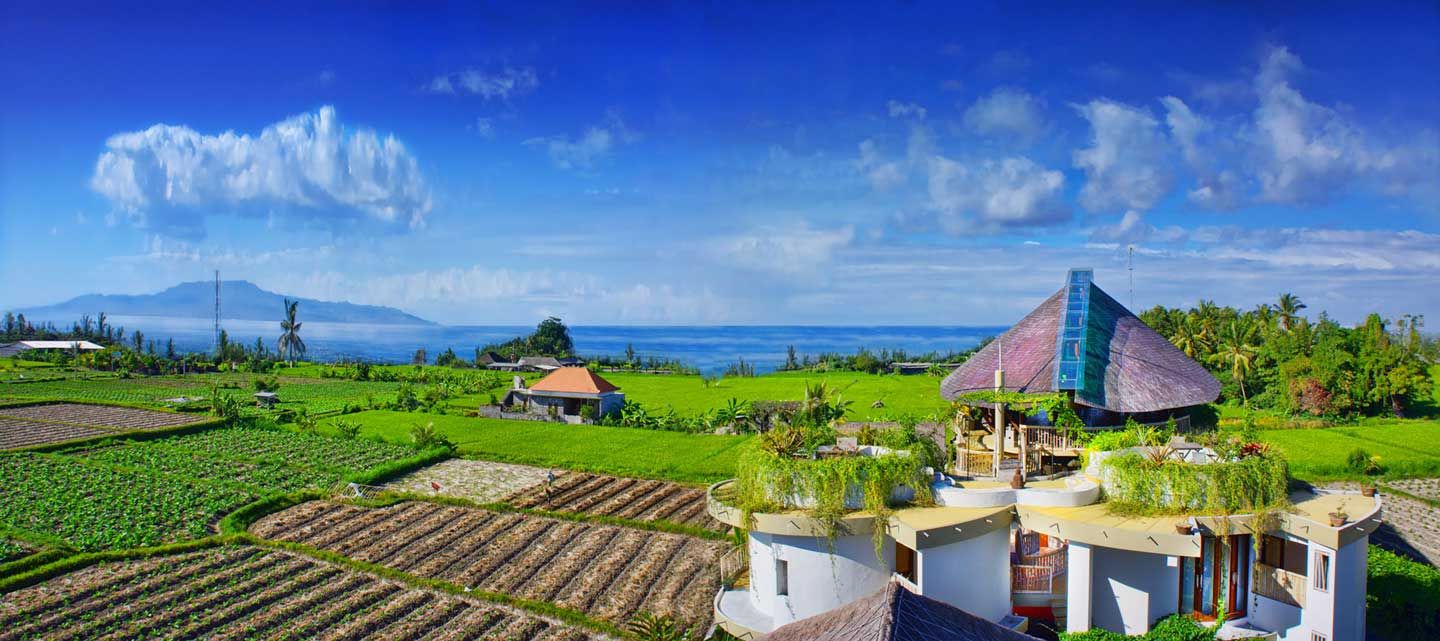 We thought Floating Leaf Eco-Retreat in Bali should be included in this list, for its nature inspired rooms and eco-friendly approach to guest accommodations. Our pick goes to the garden rooms, that are set next to a koi pond. Health buffs would be glad to know that this accommodation provides retreats centered on wellness, from yoga classes to Balinese massages. If that's not enough, the organic meals including the all important green juice, would definitely convince you to take your R&R there.
Prices from around US$90.
Play Design Hotel, Taipei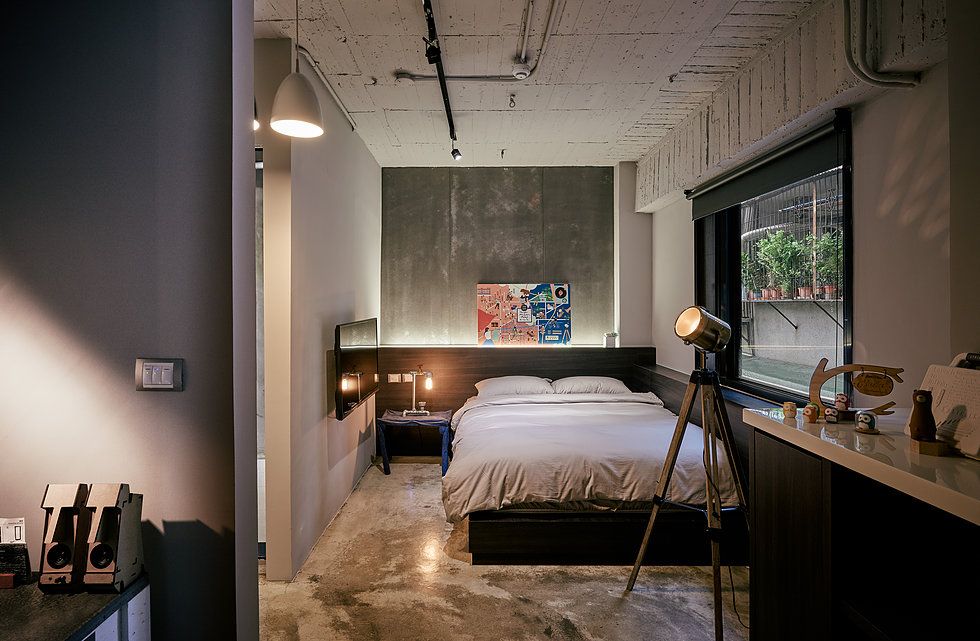 Themed rooms are the thing at Play Design Hotel. This Taiwanese hotel has only five rooms, each tagged with a whimsical name such as the Play Magic Room, Maker Room and Play Tea Room. The interiors are stylishly decorated with trinkets by Taiwanese designers.
Prices from around NT$3,400.
Hotel Anteroom, Kyoto
It can be hard to find an accommodation in Kyoto that's both budget and stylish, but there is always Hotel Anteroom Kyoto. The hotel exudes a Muji-esque atmosphere with its minimalist furnishings and floor to ceiling windows displaying the gardens outside. There is also a gallery space within the hotel grounds, where Kyoto-based artists can show their works.
Prices from around 12,000 JPY.