Our pets are our family and as much as we would like to bring our pet along with us on our holiday, sometimes that idea is just not feasible. So what a fur parent has got to do? You cannot possibly leave the poor thing at home to fend for itself. It would be great if one could get a relative or friend to help look after your pet while you are away. However, even sometimes that itself is not a valid option. But lucky for us, there are a number of alternatives from putting your pet in a luxury pet hotel to hiring a pet-sitter.
Pet Hotels
The Wagington, which is like the Raffles Hotel of pet hotels are one of the places where you could let your pooch take a staycation of its own while you go on your vacation with a peace of mind. This 5-star up-market boarding kennel boasts of a spa, pool, in-room dining services and even a limo service. All suites are air-conditioned and tastefully decorated in classical Edwardian furnishing. The hotel takes in cats as well; so picture this. Your classy little feline would get to eat out of Swarovski crystal feeding bowls. Talk about treating your pets as royalties! Other pet hotels such as Petopia and The Pet Hotel are also similar hotels which offer your furry kids a luxurious 5-star hotel experience.
Pet Sitters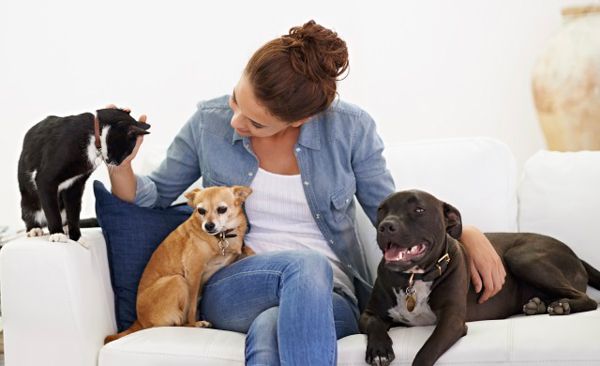 If you do not have the budget for an expensive pet hotel stay, your next alternative would be to hire an experienced pet sitter to come by your place to feed your pet, play with it and even bring it for a walk while you are away. Pawshake is a community that connects pet lovers, owners and sitters together. So you can find someone within your area to come pet-sit or even board your pet while you go on vacation. Some folks think that their pets would not adapt to new environments well, so this is where pet-sitting is the perfect solution. A pet-sitter would come over to your home to provide exercise and companionship to your pet. They would also make sure that your pet has its meals and clean drinking water daily.
Home-based pet boarding is also provided for those who prefer a more personal and cosy home environment for their pets as opposed to a luxurious stay at a 5-star pet hotel. Some pet-sitters that take in pets for boarding do also provide personalized services such as home-cooked meals according to your pet's diet. Home boarders are a great option if you cannot afford luxurious pet hotels but would like to avoid the cheaper overcrowded boarding kennels which usually lack the personal touch.
Dog Day Care Centres
Think of it as a child care but one for dogs or even cats. Day care for dogs are popping up around Singapore, helping to lessen the guilt of pet owners who do not want to leave their pets alone at home. The good news is that most of these places do also provide overnight boarding services too. Such day care centres provide your dogs with attention, exercise and companionship while you are away at work or overseas. Happy Dog and Ginny & Friends are just a few of the many Dog day centres available in Singapore.