Fashion Week season is full of fashion-y gimmicks. It's the easiest way to get your show noticed, you see. The fast way to make your collection stand out in a sea of beautifully designed gowns and lust-worthy coats.
Flawless. (Picture: Pietro D'aprano/Getty Images)
Most of these gimmicks are entirely ridiculous. But that's kind of why they're so brilliant.
Are any of us going to wear Snapchat filter makeup to work? Probably not.
Will we dress ourselves in giant plastic bags? Nah.
But that's not the point. The point is to put on a show – and a good fashion-y gimmick is the perfect way to do just that.
Sometimes gimmicks fall flat, or are just a bit annoying. But at Milan Fashion Week, Moschino's stunt took his show to a whole other level of excellence.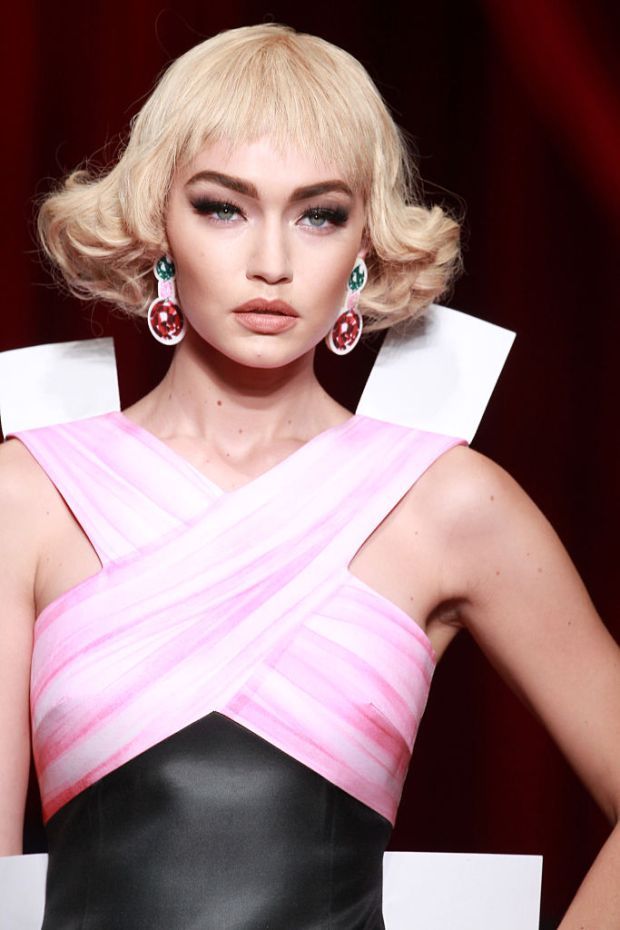 (Picture: Antonio de Moraes Barros Filho/WireImage)
Jeremy Scott sent models down the runway in a glorious range of paper doll inspired looks, complete with massive paper flaps.
You know, like the ones you used to use to carefully fold an outfit on to a paper doll.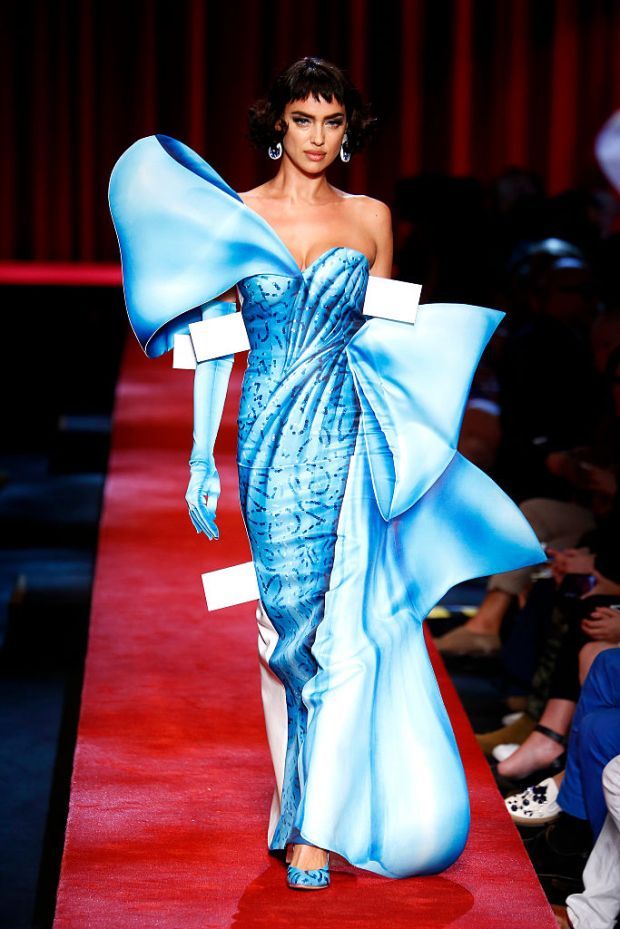 (Picture: Estrop/Getty Images)
Some accessories were actual paper, other outfits used some trompe l'oeil to inspire nostalgia for the days when you dressed up scraps of paper, rather than Barbie.
The whole thing was brillant. It was surreal, nostalgic, and – most importantly – fun.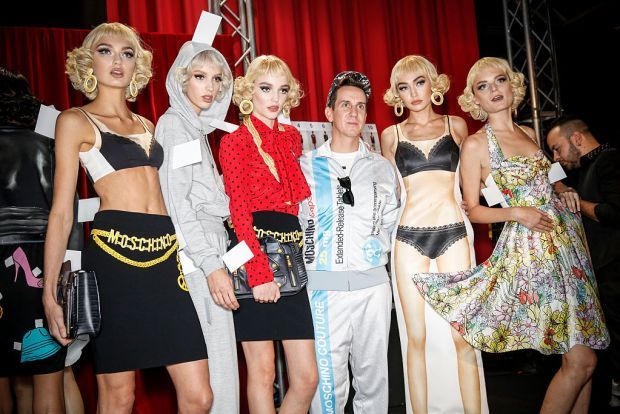 (Picture: Getty)
Plus the clothes actually looked good, even without the paper doll theme. There was plenty of stuff shown that we'd quite like to wear.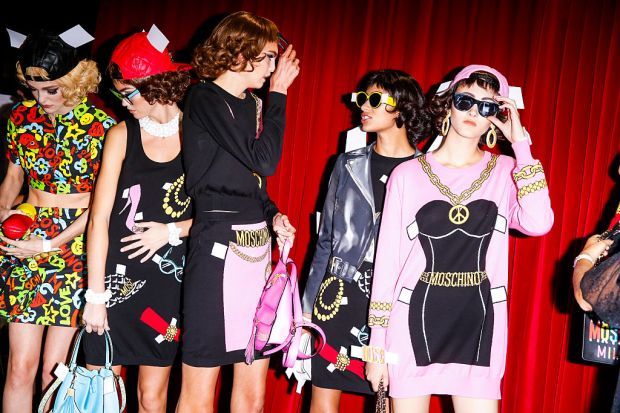 (Picture: Tristan Fewings/Getty Images for MOSCHINO)
We now desperately want to do one of two things.
1. Start playing with paper dolls again.
2. Stick giant paper tabs on our shoulders so we can pretend to be the paper doll version of Gigi Hadid.
(Picture: Estrop/Getty Images)
No, this look probably won't work for the office.
But it has given us the perfect idea for Halloween. Just add some fake blood and be a paper (cut) doll. Thanks, Moschino.
By Ellen Scott
This article first appeared in Metro.co.uk.