As we move through the different phases of life, not only do our skin concerns change but also the compliments we hope to be showered with. Being in my early 20s, beauty discussions with my girlfriends mainly center on acne breakouts, achieving blemish-free and well-hydrated skin and (of course) irresistibly cute products that might or might not work. But I've realised that recent conversations have seen the topic of anti-ageing creeping in.
The one compliment I'm sure would make most, if not all, middle-aged women's day is how young they look for their age. While much of it depends on your luck with the genetic lottery (fortunately or unfortunately), it pays to put some good measures in place to better equip your skin with its race against time. And you'll be glad to know that what we're letting you in on doesn't involve pricey treatments and pushy sales tactics nor leaving your personal sanctuary.
Here's what some of us at MyFatPocket have tried and come to love:
ReFa CARAT
For those who swear by massages and also those with no clue (or perhaps too lazy for that matter) on how it should be done to best stimulate your skin, let us get you acquainted with this device that needs to be included in your skincare ritual.
ReFa CARAT is manufactured by MTG CO., Ltd, a beauty and wellness brand specialising in designing and developing beauty treatments, cosmetic devices, medical devices, skincare products and quasi-pharmaceutical products.
Amongst the lot is the massager that's designed to replicate the luxurious sensation of gentle pinching and kneading techniques of professional aestheticians to stimulate your skin and muscles as well as improve circulation. What can you expect? Well, nothing but skin that feels refreshed, rejuvenated, and beautiful.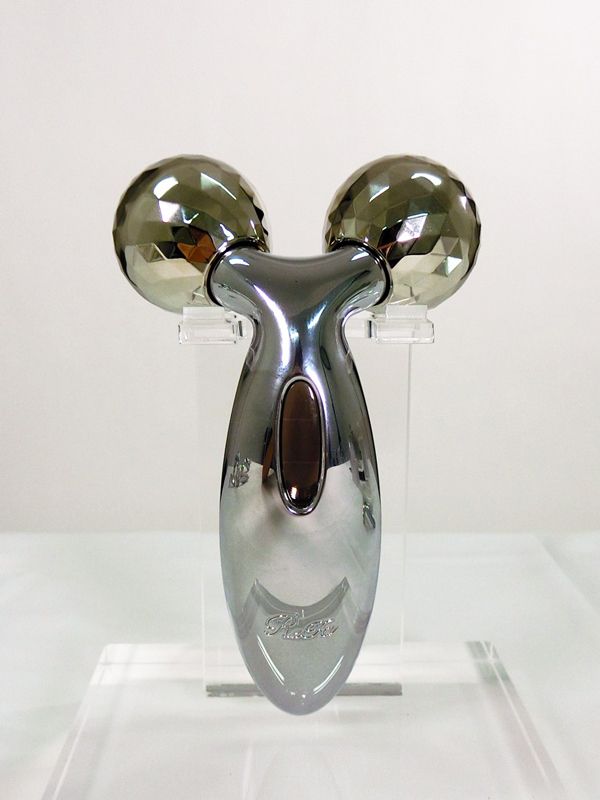 I've spent the last three weeks rolling the device all over my face and was pleasantly surprised to see instant results. Although it doesn't land me a permanent facelift, I can't deny that extra confidence boost experienced after each use.
Not only can you use ReFa CARAT on your face, but also on other areas such as:
• Jaw line
• Face
• Underarm
• Waist
• Inner thigh
• Neck
• Chest
This means goodbye to butterfly wings! You may also venture to your cheeks, calf, and chest to leave your skin looking firm and beautiful all over.
Refer here for a guide on the ReFa CARAT rolling method.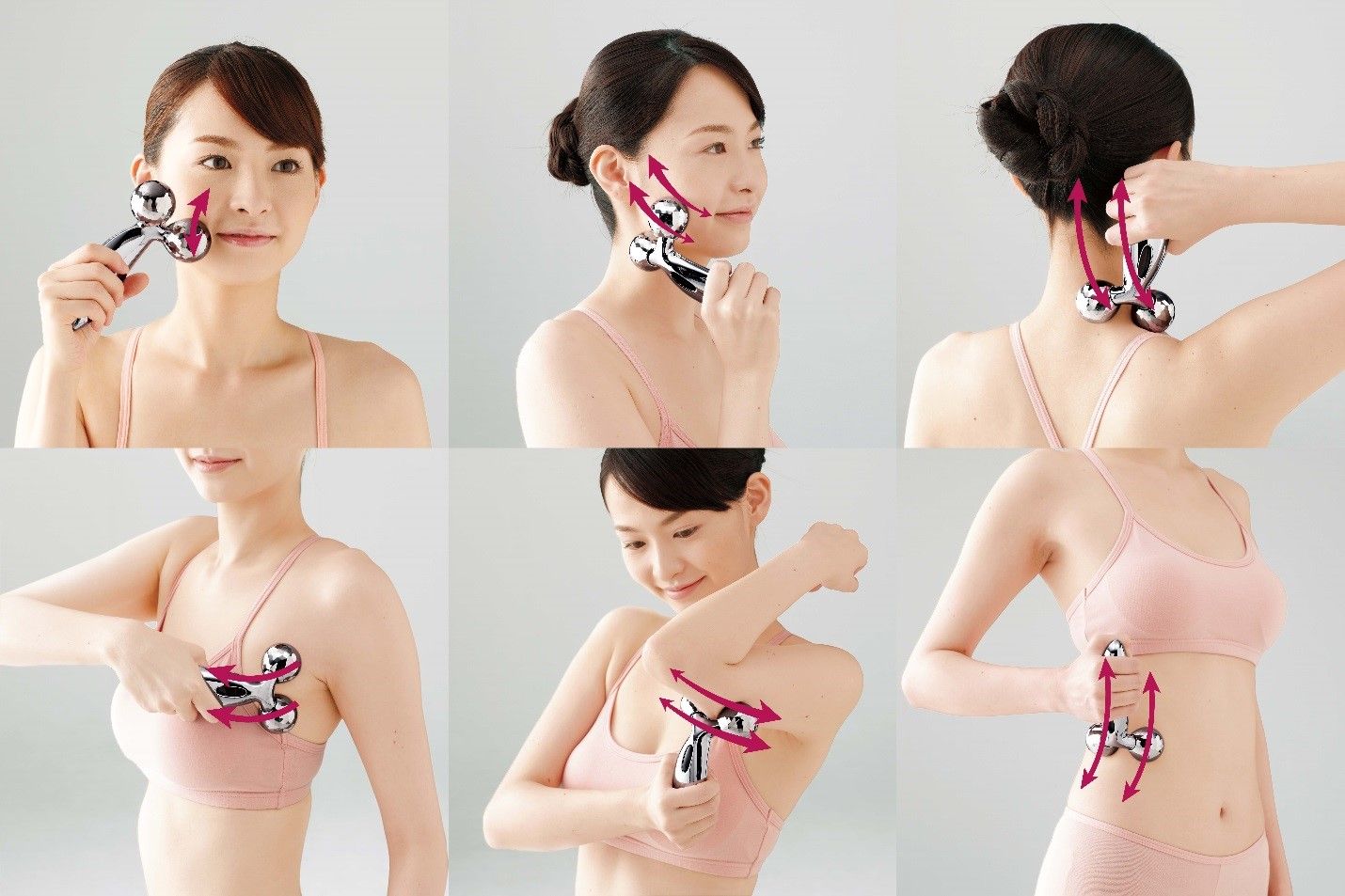 What You Should Know About the ReFa CARAT
Here are 5 reasons why you should get one for yourself too:
1. Aesthetic Method: Do-It-Yourself At Home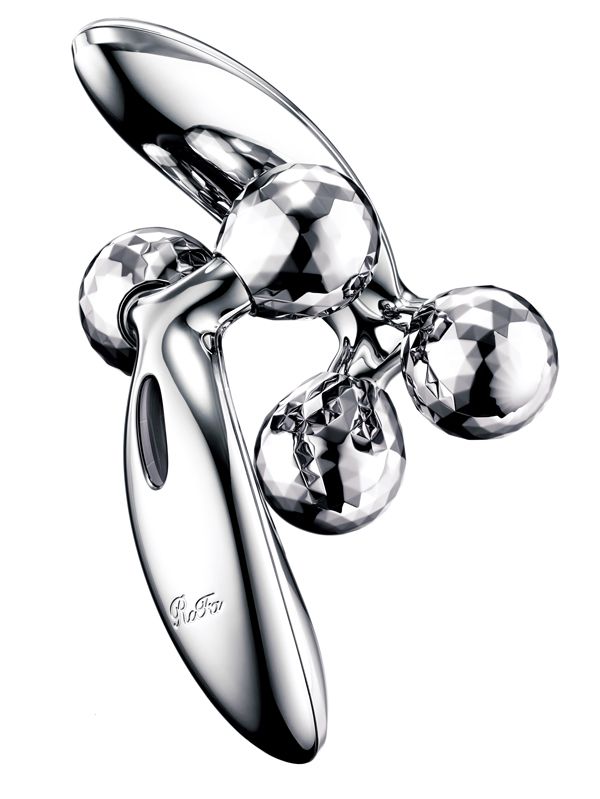 A visit to the therapist could now very well be rendered unnecessary thanks to the ReFa CARAT's 360° multi-angle structure that creates multiple pressure spots to gently tone up delicate female skin.
If bliss is getting a relaxing massage, the ReFa CARAT's grip and glide action can rejuvenate your skin's radiance and suppleness with its double spherical drainage rollers that imitate the motions of manual lymphatic drainage.
In short, getting a ReFa CARAT can keep your wallet happy because it means paying lesser visits to your facial centres.
2. Microcurrent: Safe and Effective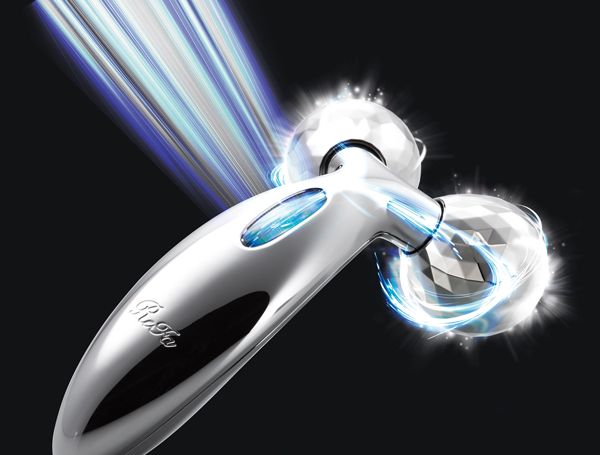 Another commonly used method at aesthetic salons, very mild microcurrent is generated by drawing in light with a solar panel fixed in the handle. Yup, no batteries involved!
Don't you feel safer knowing that it doesn't run on electricity? Firstly, there's absolutely no chances of being electrocuted (haha) and secondly, it means longer shelf life too! We all know electrical devices tend to die after a few years, but the ReFa CARAT? It's practically a lifetime investment.
3. Platinum Coating
The brilliant bright platinum coated on the surface of the rollers makes it suitable for even delicate skin – gentle yet effective. The luxurious coating also makes it look expensive.
4. Waterproof Construction
How about taking your baths to another level of absolute self-pampering indulgence? Use the ReFa CARAT on your face and entire body during or after a bath when the skin is most relaxed. You can even bring it along to your spas or travels without worrying it might get wet. In a rush? Multitasking by massaging your face and brushing your teeth simultaneously saves you time while still ensuring your skin receives TLC!
5. New Luxe Packaging & Guarantee Card
The ReFa CARAT is now nestled in lush black satin (previously brown), synonymous to the luxurious experience it offers. Each device also comes with a Guarantee Card which allows users ease of authentication.
With a convenient-sized massager that's able to deliver great benefits for youthful, supple skin anywhere, there's no excuse for delaying your anti-ageing defenses further.
Watch the video below to know more about the ReFa CARAT and how we incorporate it into our lifestyle. Pick up some tips on how to use it the correct way!
Grab yours now and roll away! The ReFa CARAT is available at MTG online shop, Sephora outlets and Takashimaya.