Blazers are commonly seen on the streets in the cooler climates, be it the school blazers of teenagers, or power suits for the working adults. Although the blazing hot sun leaves us in the sweltering heat all year round on our little red dot, we still do put on our blazers for that added professionalism at our workplace.
Credit: BLUM
However, a blazer isn't an apparel that you can just pick and go without careful thoughts because one style does not fit everyone. It is important to choose one that flatters your body type, instead of picking one that looks good on the model. If you are having trouble finding one that suits you, fret no more. We have prepared a guide for you to bring you through it.
If you are an inverted triangle…
Credit: BLUM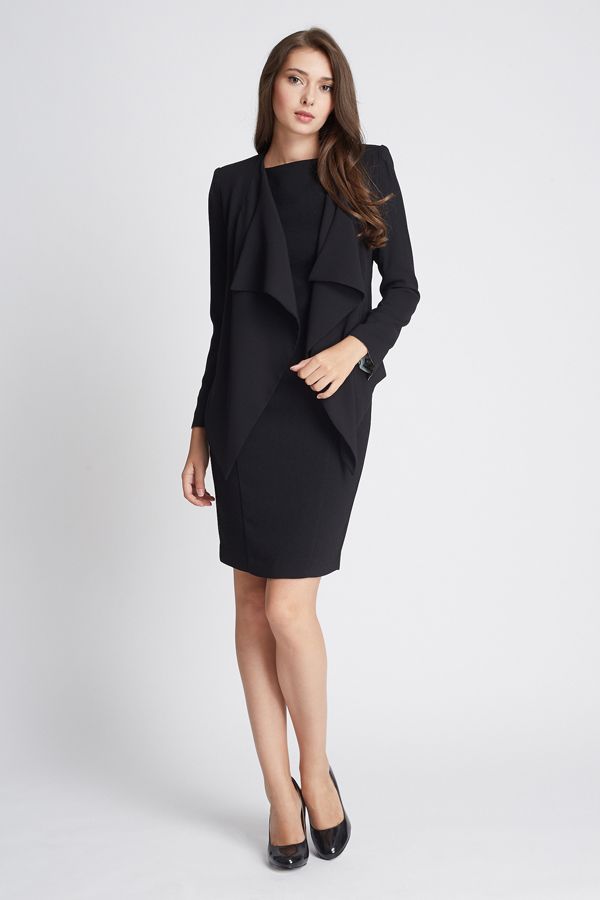 Credit: BLUM
Inverted triangles have broad shoulders and smaller bottoms, and it is important to stay away from blazers with shoulder pads that will broaden your shoulders even more. Try to opt for softer, flowing fabrics instead of structured ones to soften your lines.
If you are busty…
Credit: BLUM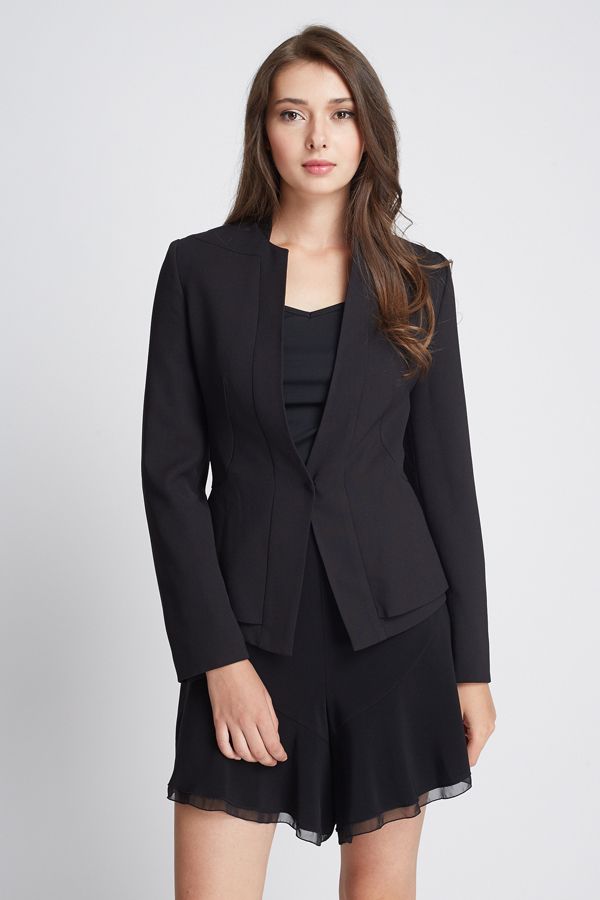 Credit: BLUM
Look for a blazer that does not have too many embellishments or pockets around the chest area. A simple design with a narrow lapel works better for you. Do not go for a cropped blazer that ends at your waist, but instead, add length to your silhouette to balance a well-endowed bosom by having one that ends at your hips.
If you are petite…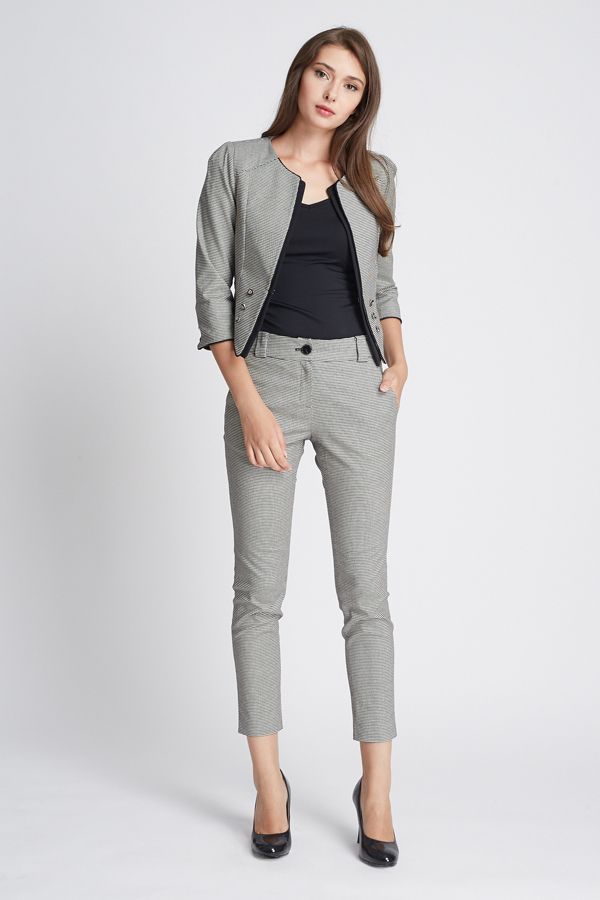 Credit: BLUM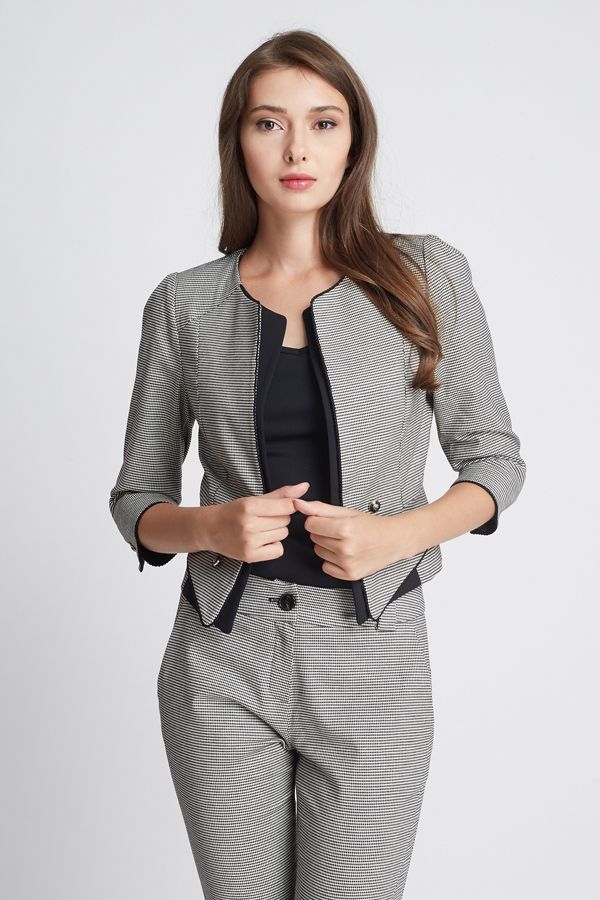 Credit: BLUM
No matter how much you love the oversized blazers, stay away from them. A blazer that is too loose will overwhelm your small frame so it is wiser to get one that fits closer to your body, with a good fit at the shoulders. You can also consider one that is shorter in length to give the illusion of longer legs.
If you are lean and straight…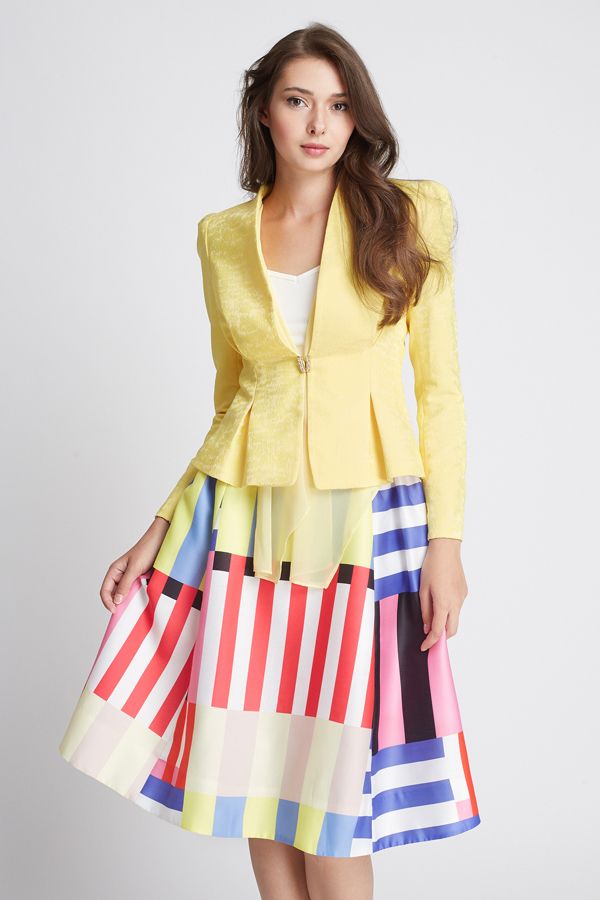 Credit: BLUM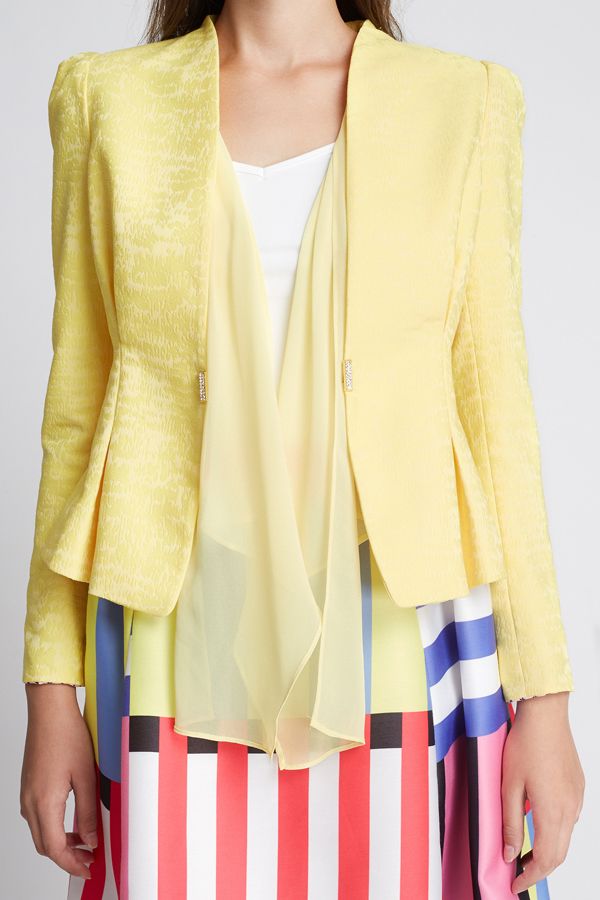 Credit: BLUM
Lucky you, most designs look good on you. Because your figure is lean and straight, you can add some curves by choosing a blazer that has a fitted waist, or one with peplum details, to give an illusion of an hourglass figure. Besides that, you are free to play with patterns and colours so just pick your favourite!
If you are pear-shaped…
Credit: BLUM
Credit: BLUM
Bring attention to your upper body by choosing a blazer with more details on top, like unique designs or a wide lapel. Avoid blazers that end at your hips but look for one that ends either just before your hips, or, alternatively, one that ends just after your hip line.