Mark your countdown to a new year of hope and good beginnings with a big X! Siloso Beach Party (SBP), Singapore's only beach countdown party, turns X (roman numeral for 10) this year.
Held annually on 31 December in Sentosa – The State of Fun, this iconic party has grown into one of the most definitive beach countdown parties in the region, drawing high-energy party-goers who seek a night of unfettered excitement and blessings for a brighter new year. Guests can look forward to 12 hours of non-stop exhilarating fun, entertainment and cheer with an expected turnout of over 10,000 local and overseas party revellers to give thanks for 2016 and ring in 2017 at one of Singapore's most scenic outdoor party venue.
With a decade of experience in curating top-quality entertainment, SBP 2016 presents Dutch DJ and producer Quintino, leading top regional and local DJs, both new and returning, to pump up the jams all night long. SBP 2016 will also kick-start a series of activities to thank its partygoers – from a hunt for beach babes and hunks, to ticket giveaways and a chance to win a dream holiday getaway.
International headliner and local DJs to rock the stage for an epic 12-hour party
Headlined by Dutch DJ and producer Quintino, electronic music will remain the mainstay at the Siloso shoreline this year. The highly talented Quintino was named No. 80 in the Top 100 DJs list in the DJ Mag in 2015, and one of the leading forces in the global music scene today. He has worked with legendary names to produce the iconic Ultra Music Festival anthem.
In addition, a stellar line-up of regional and local DJs will rock the stage, such as Kat DJ (Only female resident DJ of The Palace Manila) from the Philippines and Singapore's DJ Kaylova (resident DJ at Club Cubic, Macau's most prestigious club). With the aim to groom and offer local talented DJ exposure and experience in performing at large-scale events, SBP 2016 will showcase Caden (Winner of the Inaugural Sentosa DJ Spin Off in 2015) who returns to SBP, Shawny Shawn (Winner of Sentosa DJ Spin Off in 2016), DJ Jensen (Siloso Beach Party's residential DJ), and more.
Ten Years of the Best Party Music, New Year Resolutions and Dazzling Fireworks
The signature foam pool will take revellers on a musical journey through time of SBP's best party music for the last decade, in line with SBP's 10th Anniversary. Performed by veteran DJ Kevin O'Hara, this special music segment will take place from 10pm to 11.45pm.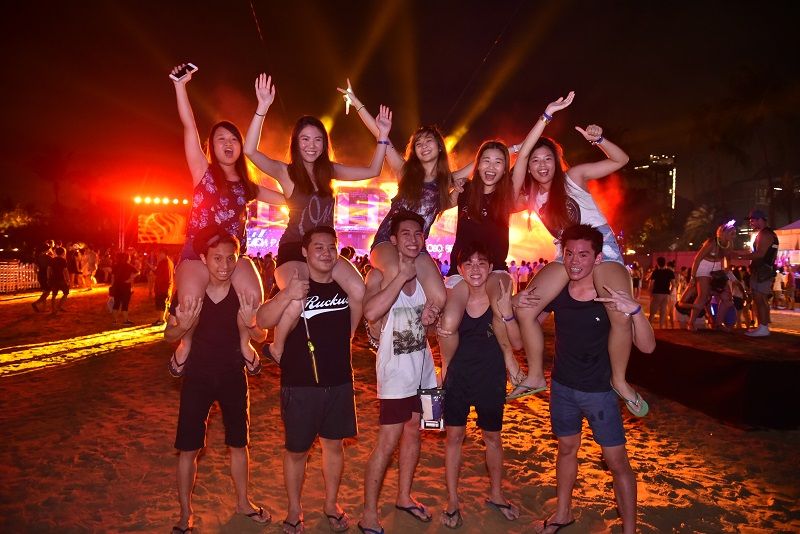 In addition, a pampering session awaits ladies at SBP 2016 amidst the partying. Presented by Kao, the ladies-only booth will offer female party-goers the opportunity to freshen up and pamper themselves as they get ready for the next round.
Revellers will also get to pen their resolutions on a resolution board, and enjoy a spectacular display of fireworks at the stroke of midnight. Guests are welcome to come in their most relaxed beachwear and flip flops, dance to their heart's content with their friends, and party from dusk to dawn.
The Countdown Starts Now With Prizes and Surprises
With an "Are you ready for X?" theme, SBP 2016 challenges party-goers to take the unbridled revelry beyond imagination and limits. 'X' signifies the event's 10th anniversary as well as the infinite possibilities that a new year offers.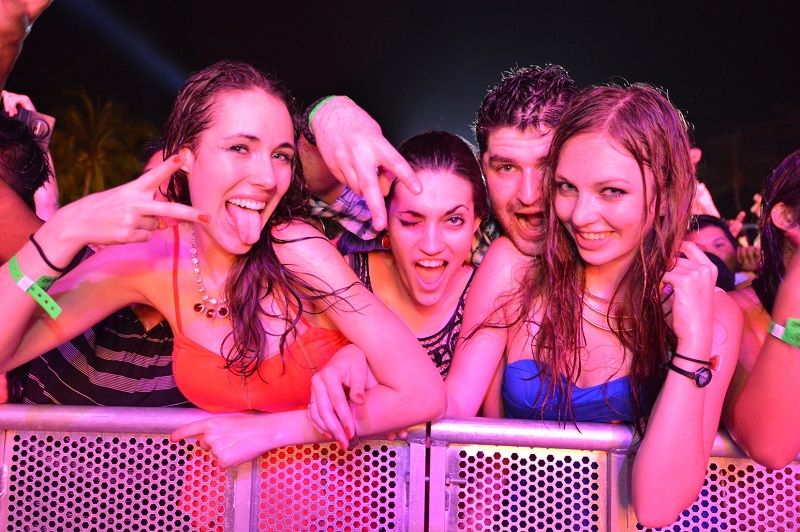 As part of the milestone celebrations, SBP 2016 will embark on a hunt to find and reward Beach Babes and Hunks ahead of the event. They can look forward to winning special once-in-a-lifetime experiences for themselves and their best party friends. More details will be shared closer to date.
To reward supporters, a contest will also be held to give away 100 complimentary tickets to SBP 2016. Participants will need to re-create a photo of them and their friends at any past Siloso Beach Party, share it on Sentosa (Official) Facebook page or Sentosa-Island on Instagram and stand to win SBP tickets for the whole group. The contest runs from today until 31 October 2016.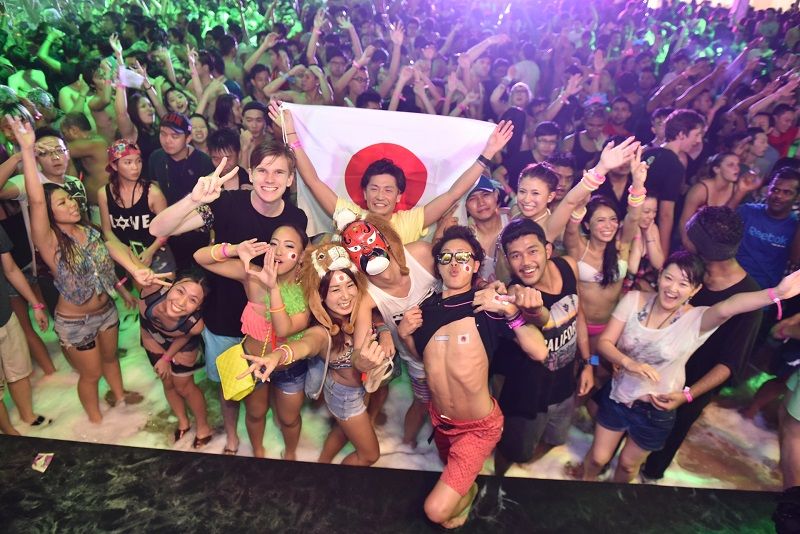 A luxurious getaway awaits 4 lucky revellers! Party-goers can stand to win a getaway for two (worth $6,300 each) or return air tickets for two (worth $3,400 each) to beautiful Fiji with any purchase of VIP tickets via the Sentosa Online Store (store.sentosa.com.sg) from now till 30 November 2016.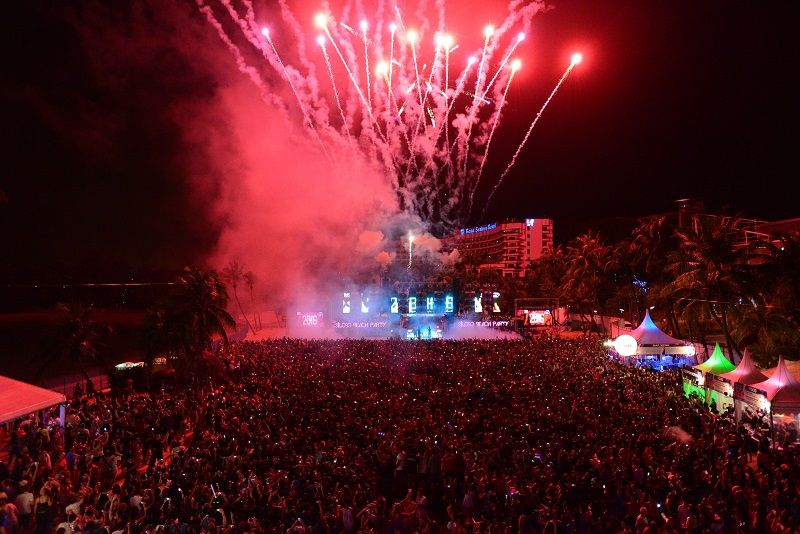 "Countdown parties all over the world are loved for that magic and hope for a new and better beginning. Ten years ago, we made the decision to own a New Year's Eve countdown party – to touch everyone's hearts with joy and hope, while they let their hair down and have fun. Today, we remain Singapore's only beach countdown party and offer one of the most sought-after countdown experiences in Singapore and the region. We hope that the activities and music line-up will once again offer every guest a memorable multi-sensory experience, as we look forward to more decades of fun," said Ms Agatha Yap, Director of Sales & Marketing at Sentosa Leisure Management, a Subsidiary of Sentosa Development Corporation.
Early Bird Tickets Now Available with Attractive Savings
Siloso Beach Party will be held on 31 December 2016 from 6pm to 1 January 2017 6am at Siloso Beach on Sentosa. Tickets are available for purchase online (store.sentosa.com.sg) from 10 October 2016 10:10 hours (Singapore time) to 31 December 2016 16:00 hours. Enjoy up to 28% savings off standard tickets (S$67) with early bird tickets at S$48 per pax, for tickets purchased from 10 October to 30 November. On 31 December 2016, limited tickets are available at the door at S$77. Special VIP tickets and packages for small groups are available as well. More details are available in Annex-Ticketing Details for Siloso Beach Party 2016.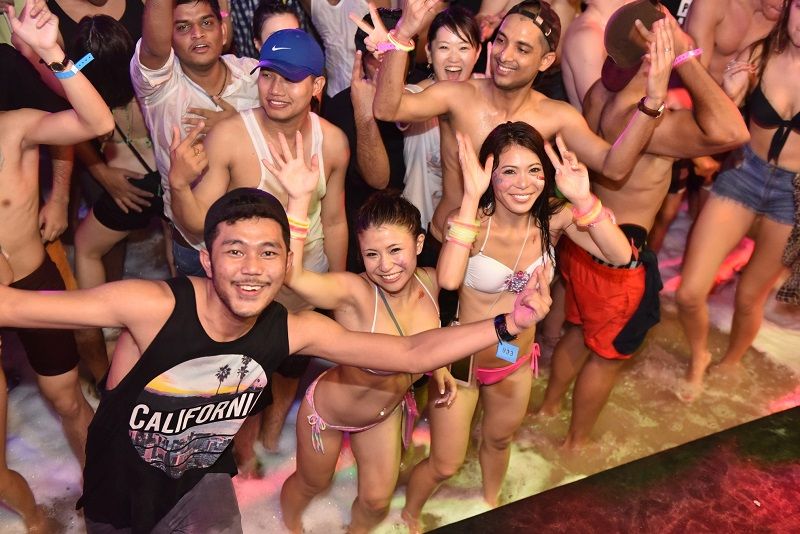 Siloso Beach Party 2016
Date: 31 December 2016 – 1 January 2017
Time: 6pm – 6am
Venue: Siloso Beach, Sentosa
Pricing: Starting from S$48 for early bird tickets
Minimum Age of Entry: 18 years old
For more information and updates on Siloso Beach Party 2016, visit www.sentosa.com.sg/silosobeachpartyor call 1800-SENTOSA (7368672).
Ticketing Details for Siloso Beach Party 2016
Ticket Pricing

Entitlements

10 Oct – 26 Dec

Early Bird (10 Oct – 30 Nov): S$48

Includes 1 standard drink

Advance (1 Dec – 26 Dec): S$55

Includes 1 standard drink

27 Dec – 31 Dec

Standard (27 Dec – 30 Dec): S$67 (Online purchase till 31 Dec, 4pm)

Includes 1 standard drink

At the Door (31 Dec): S$77

Includes 1 standard drink

VIP and Group Packages

VIP: S$100

Priority entry + VIP tent access + 3 standard drinks

Celebration Package of 4: S$380

Event entry for 4 + 1 bottle of House Pour (Vodka) + Mixer (3 bottles of 1.5 litres Coca-Cola or 1 Jug Monster Energy Drink)

Party of 6: S$550

Event entry for 6 + 1 bottle of House Pour (Vodka) + Mixer (3 bottles of 1.5 litres Coca-Cola or 1 Jug Monster Energy Drink) + 6 Cups of Singha Beer (12 Oz)