Popular Korean fashion brand Stylenanda opened their Stylenanda Pink Hotel in Myeongdong recently. Although it is some distance away in Seoul, MyFatPocket had to travel there to take a look at all the 6 levels of surprises.
Don't be mistaken, it is not exactly a hotel (if you are harbouring thoughts of having a stay there). It is a hotel-themed flagship store.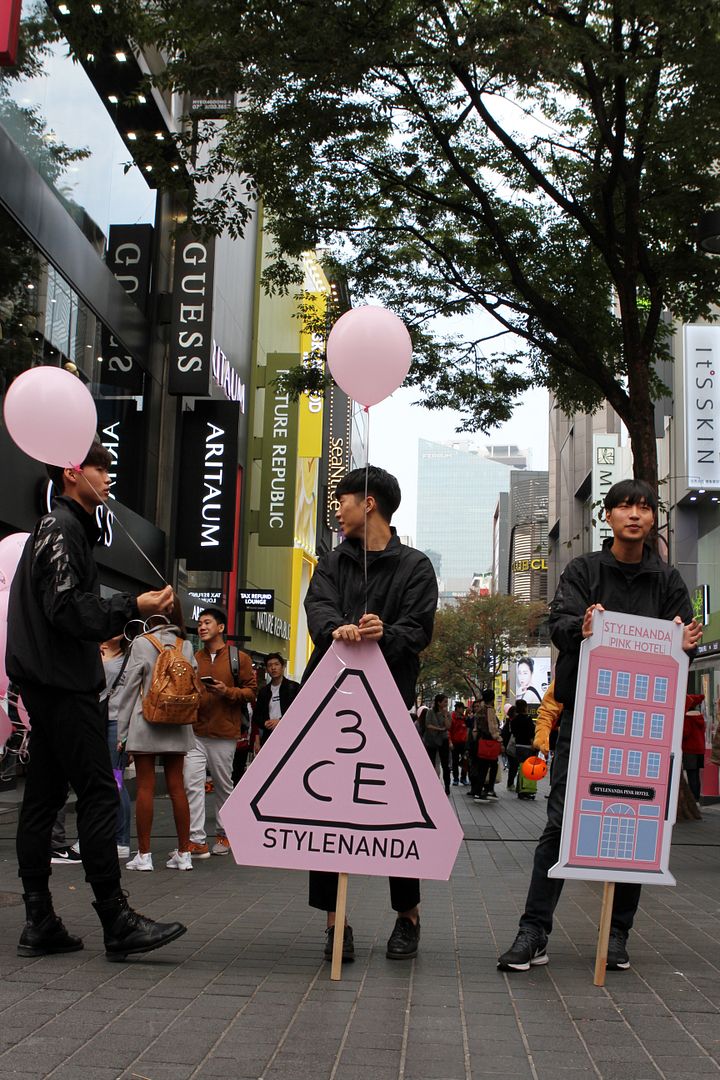 Stylenanda boys directing the customers to the store from the main street.
Located right in the bustling beauty and fashion hub in Myeongdong, Seoul, Stylenanda Pink Hotel stood out from the other buildings with its pink facade. With decos that bring us back to the '50s, and exuding a princessy charm, this is no doubt a must visit stop if you are heading to Seoul anytime soon.
Level 1: Lobby
Styled to look like a hotel lobby, level 1 has got all their 3CE makeup on the buffet table. There's a little concierge desk there with their staff behind it should you require any help. Look out for cute hotel room keys that are hung on the wall too.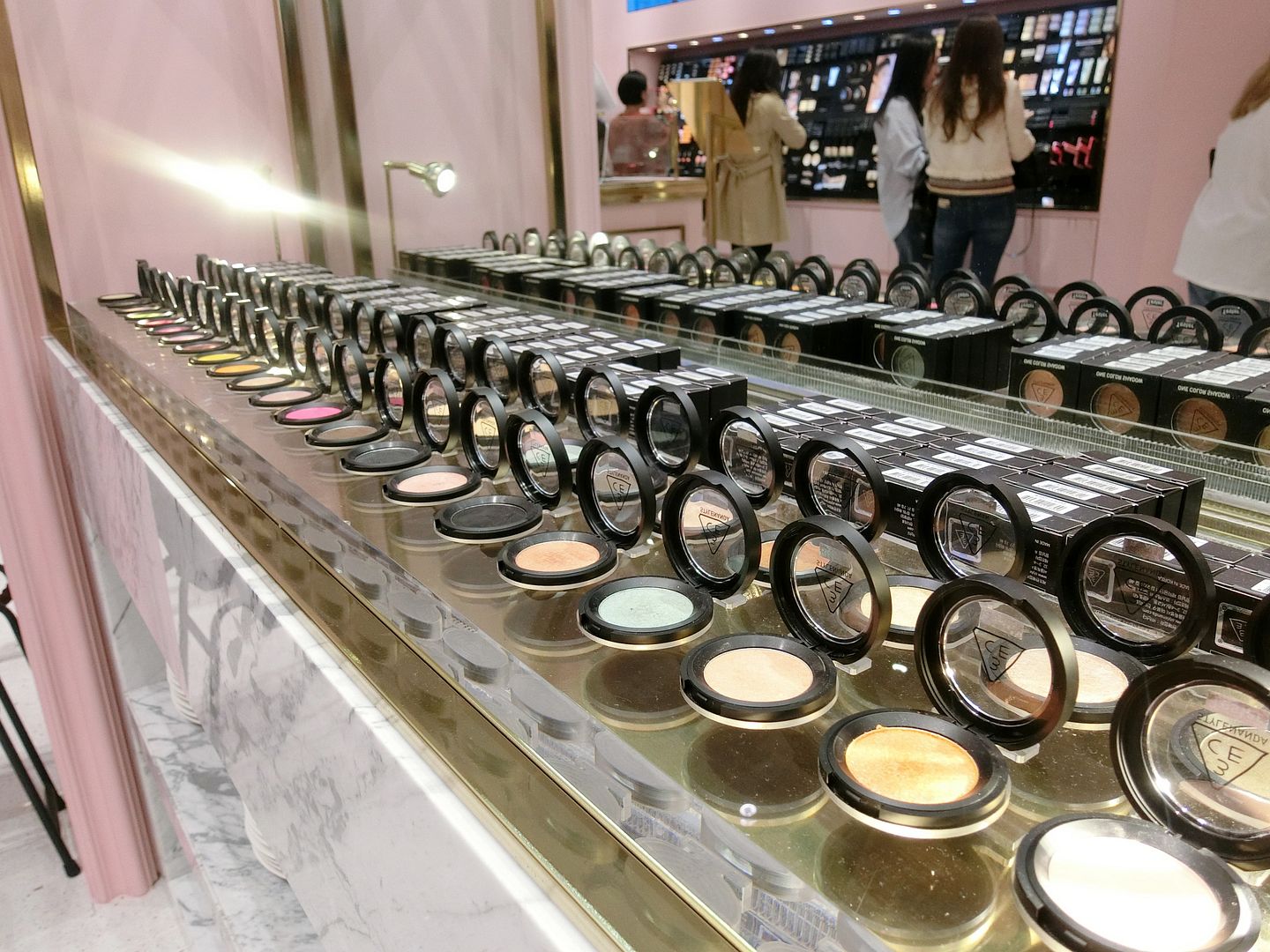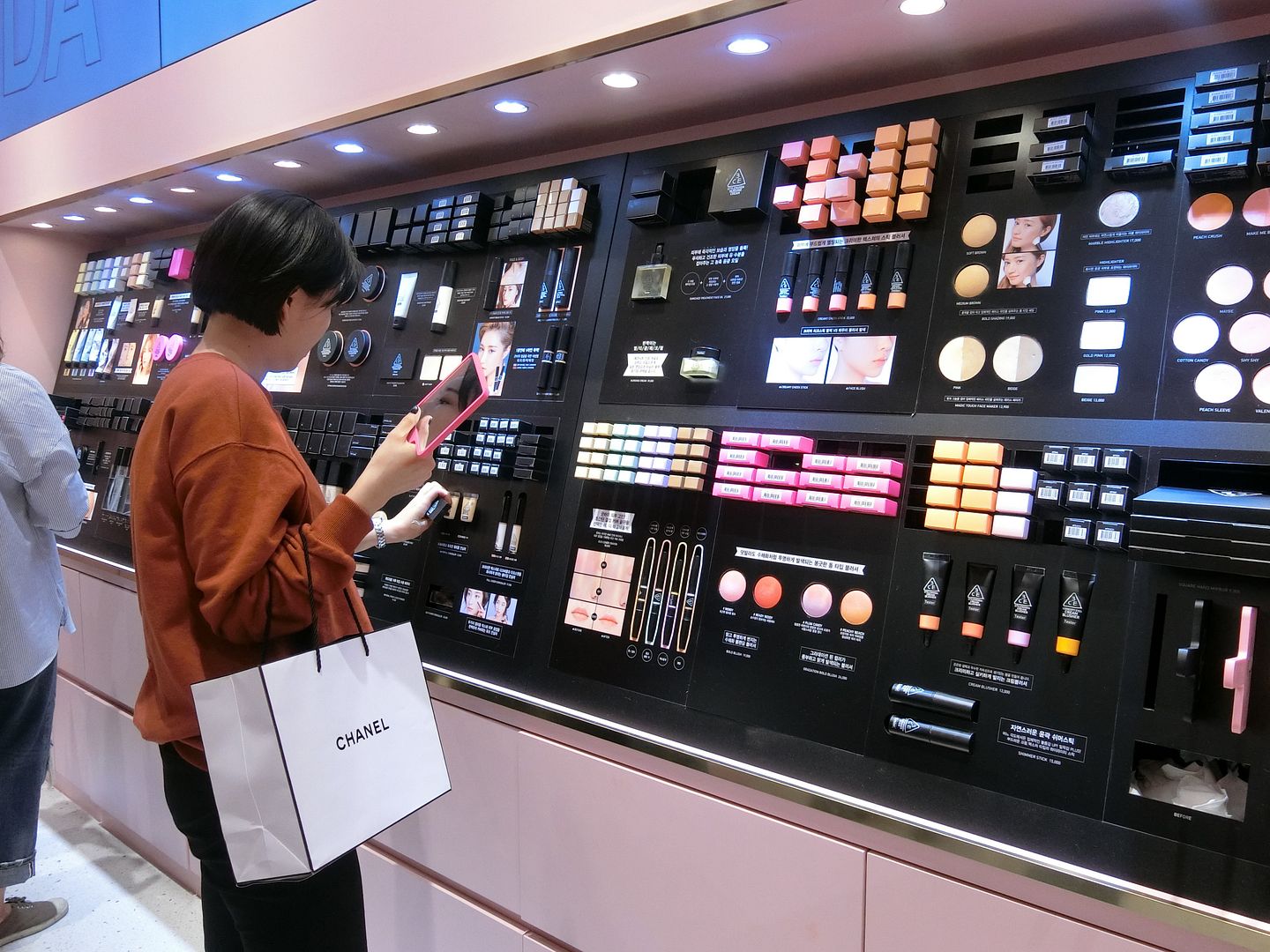 Level 2: Spa
A makeup room for the ladies, with even more 3CE makeup to play around with. There's a row of mirrors right in the middle of the room that reminded me of the celebrities' makeup rooms at the backstage of the theaters in the good old days. With pink couches, marble tables, and a bathtub filled with water and topped with flowers, if you need some camwhore time, it has got to be right here.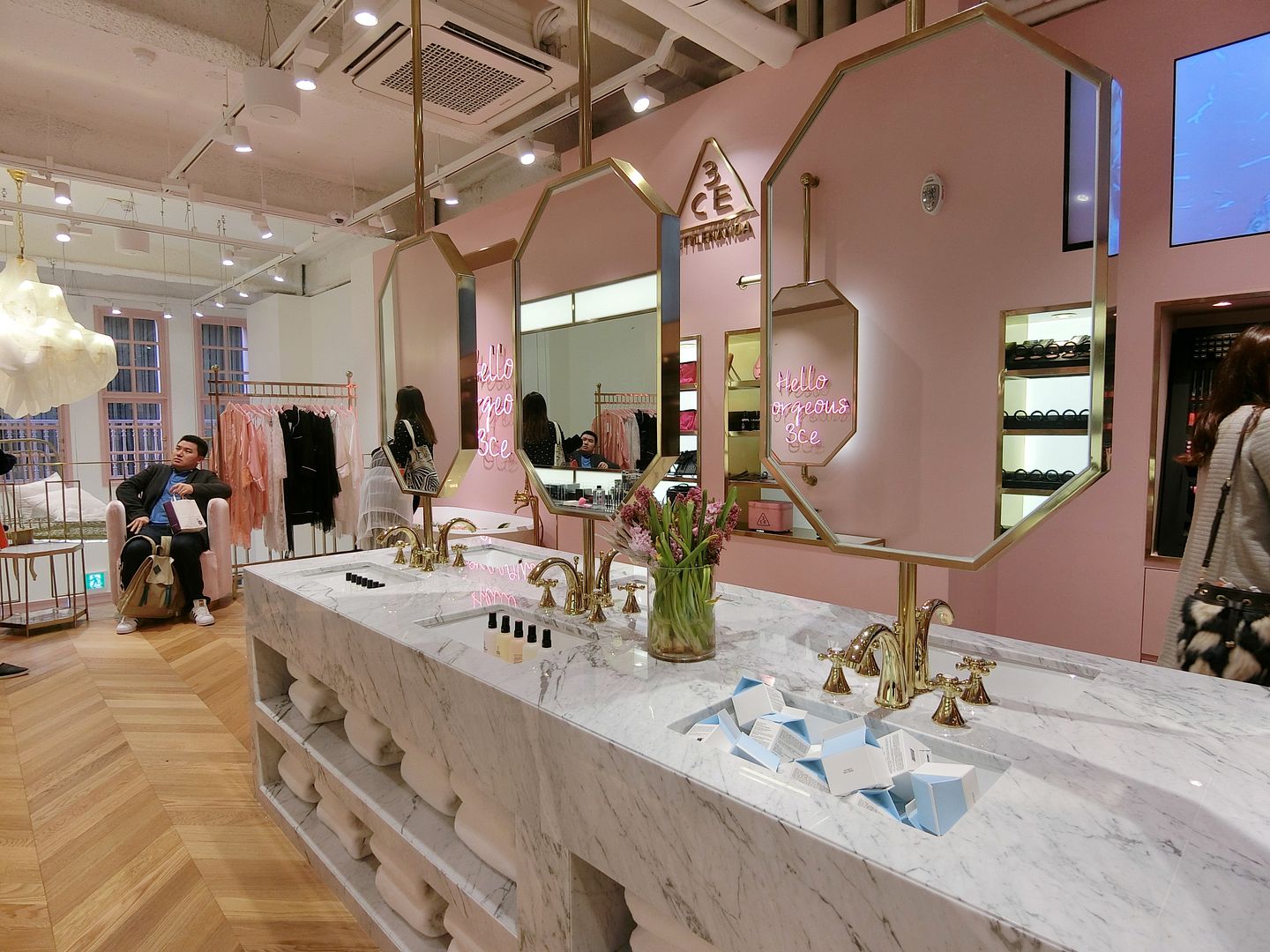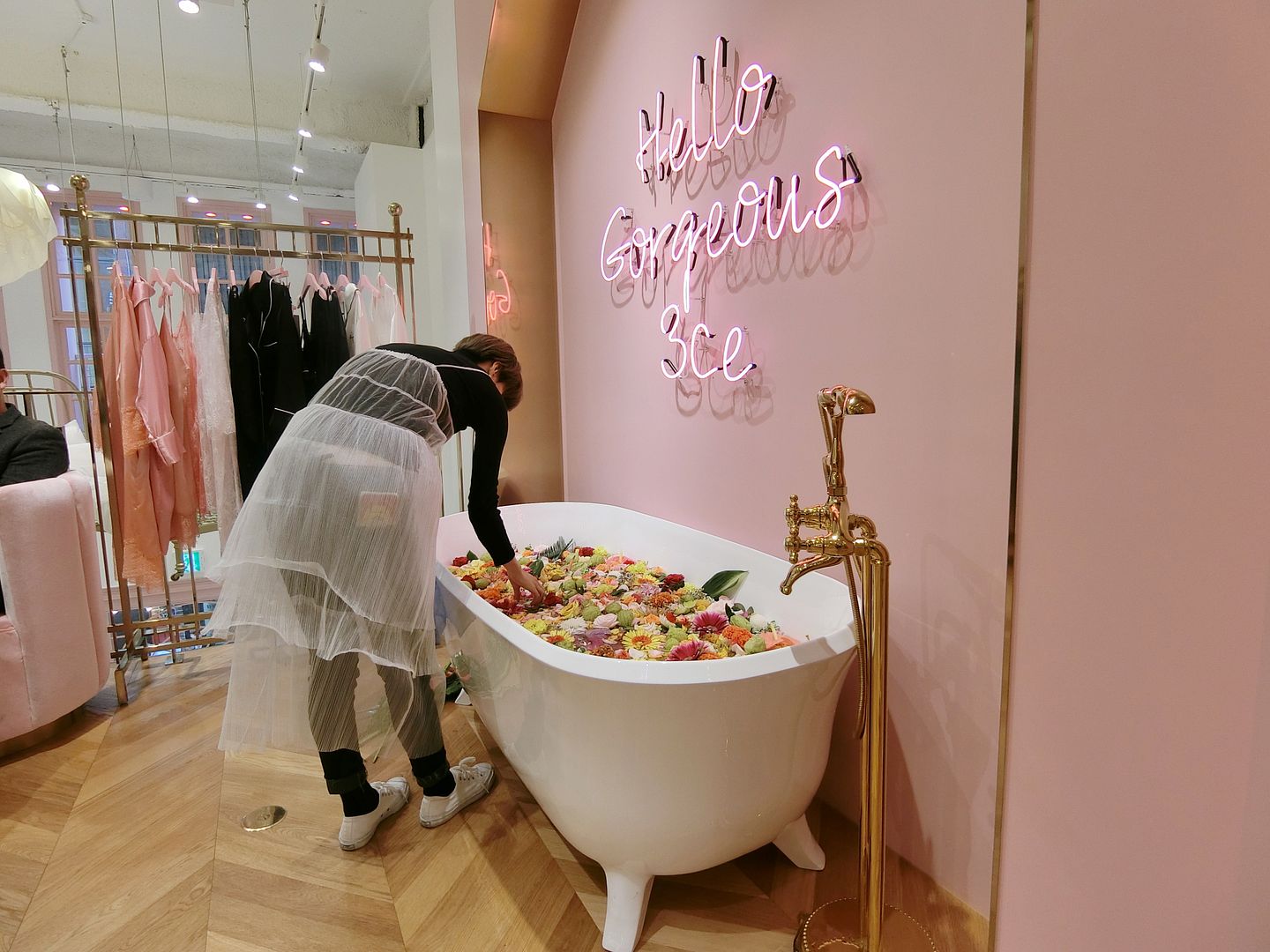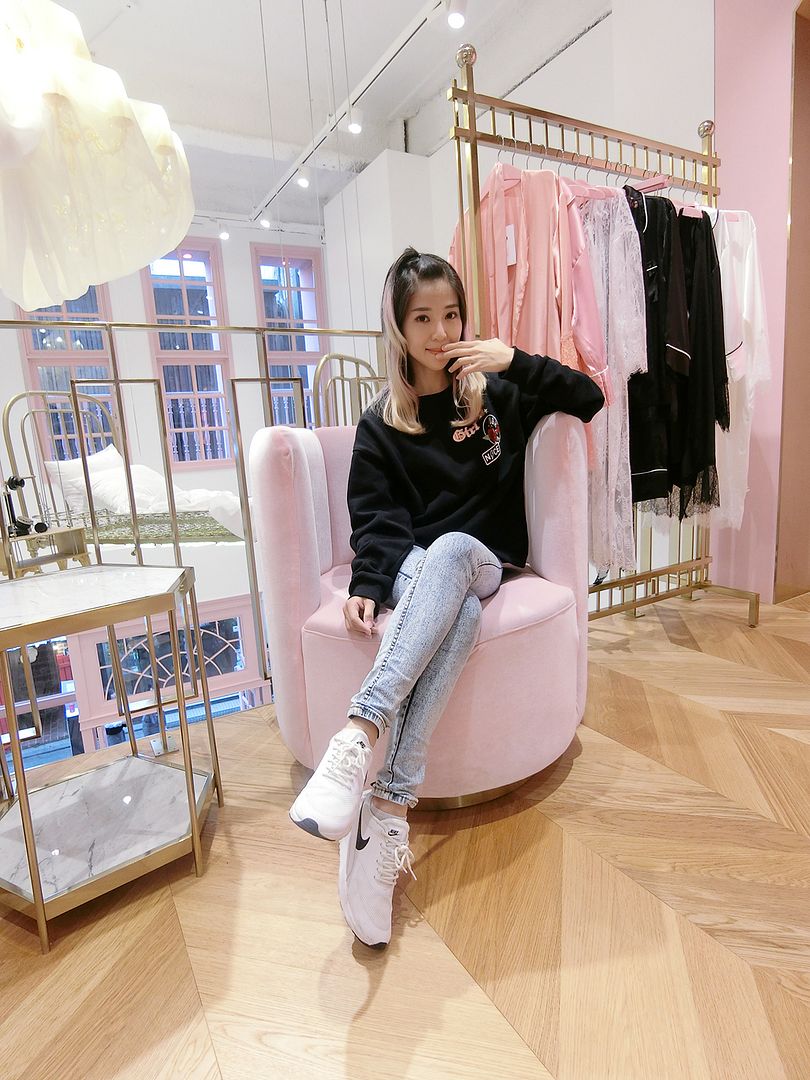 Level 3: Rooms
What's a hotel without hotel rooms? Level 3 is made to be a corridor with rooms on both sides, and featuring Stylenanda's Nanda Made series of apparels. Walk right in to rest on the sofa area, which doubled up as a comfy seat to try your shoes on. Yes, the pretty shoes are displayed on the shelves just next to it.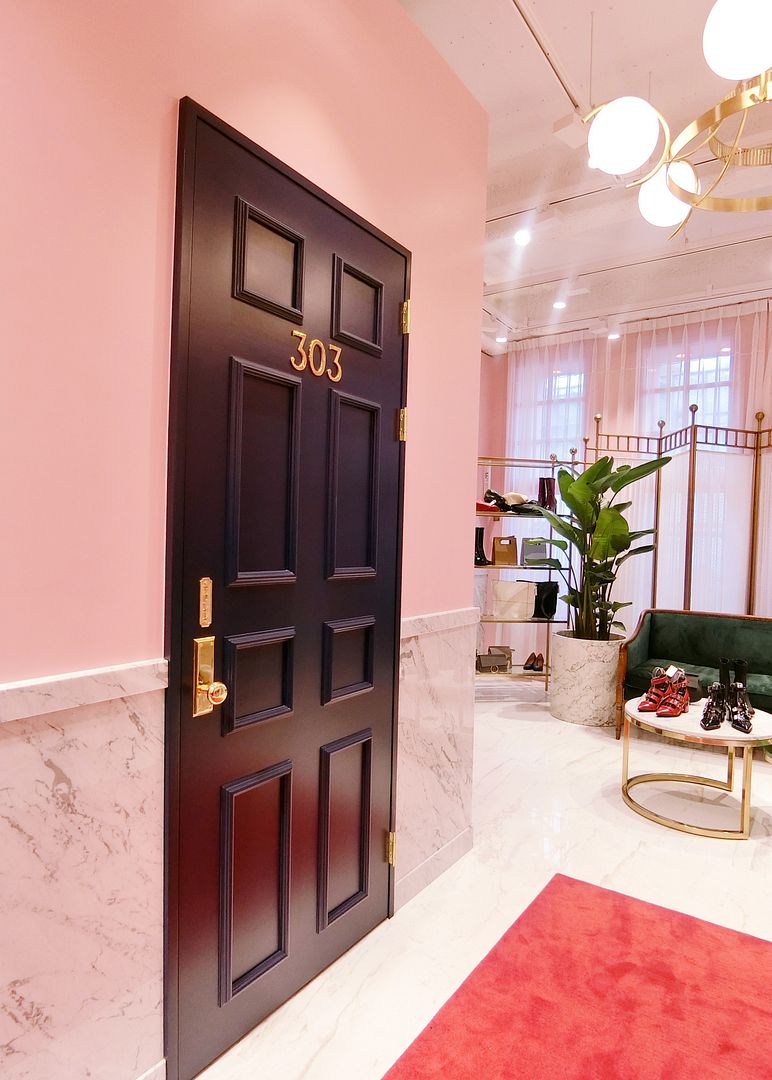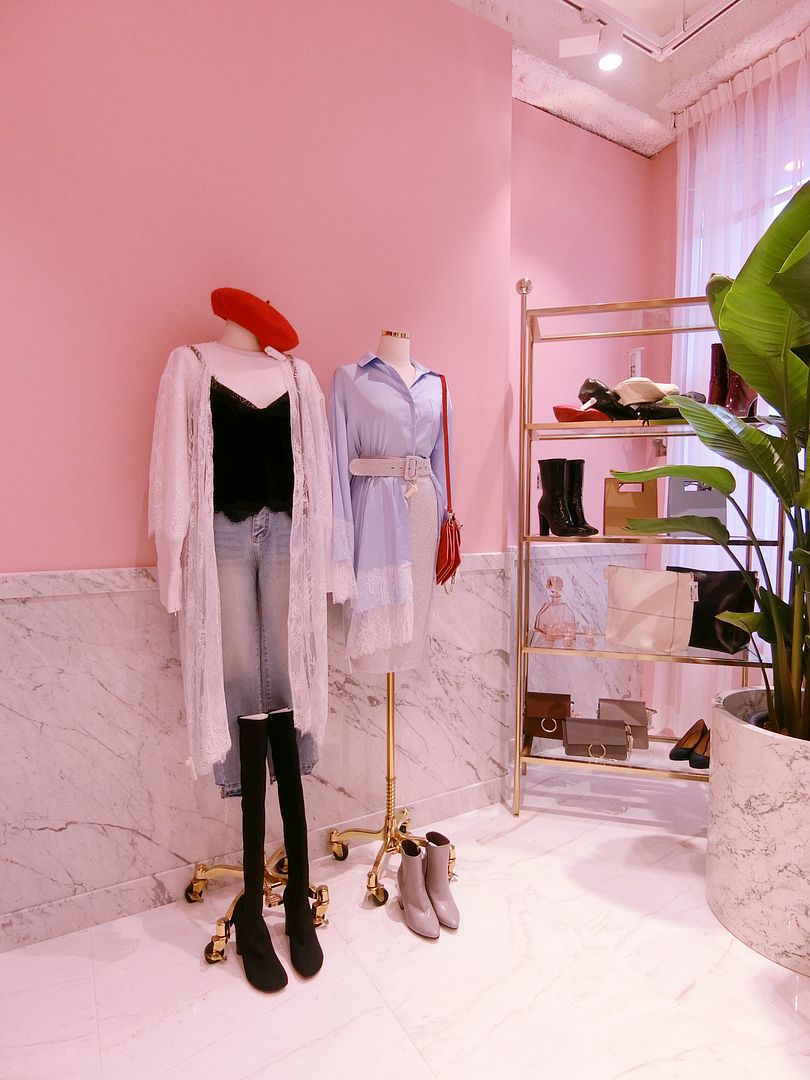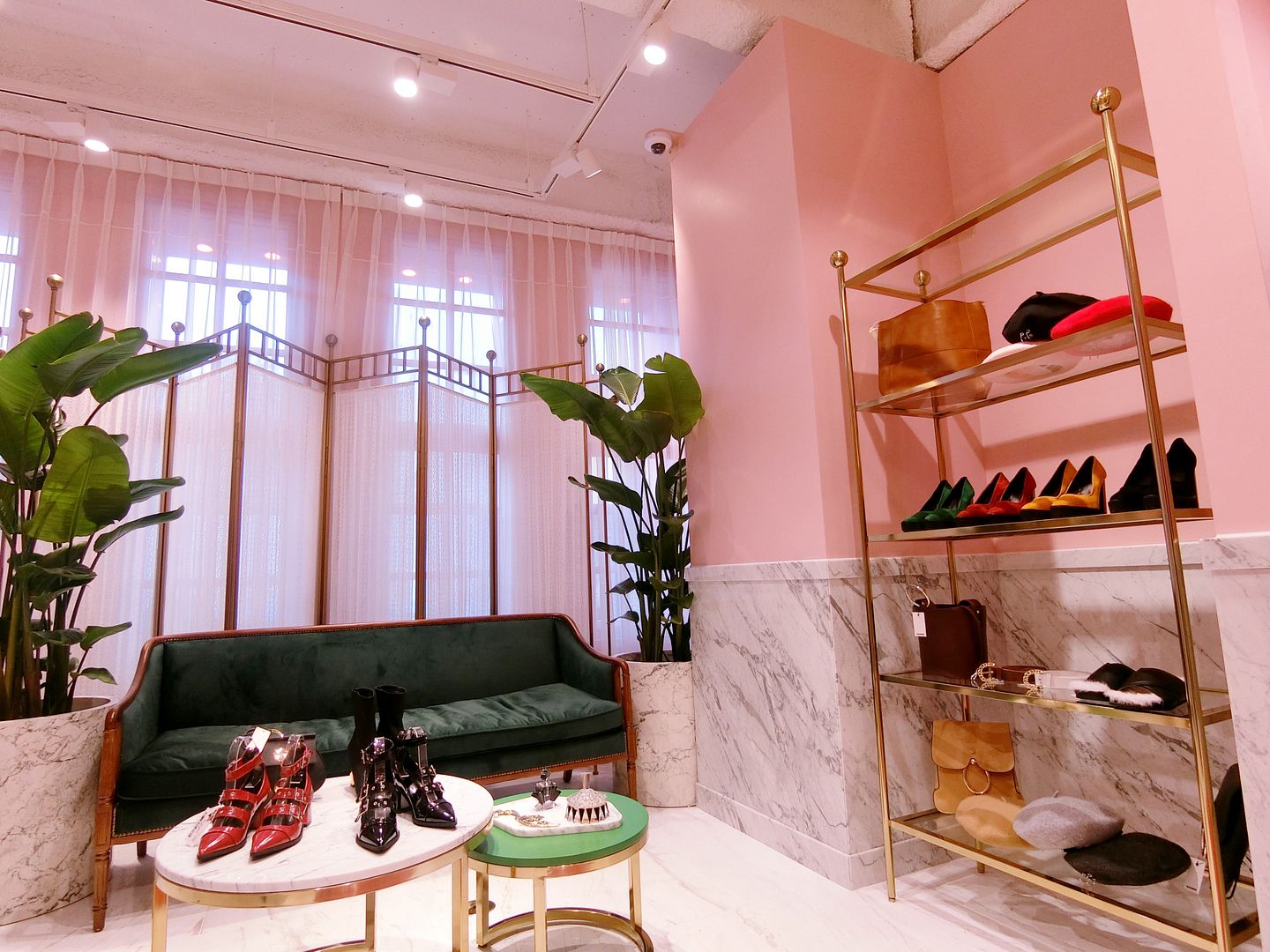 Weren't we lucky? We bumped right into the face of Stylenanda and 3CE, Park Sora at the store!
Level 4: Laundry Room
Find your hats, socks, and jewelry here, and we love how the laundry machines are stacked together like how the real laundry shops do it. Walk further in to see all the detergent and washing powders displayed on the shelves. And, there are even plastic chairs stacked together for you to sit while "waiting for your laundry to be done".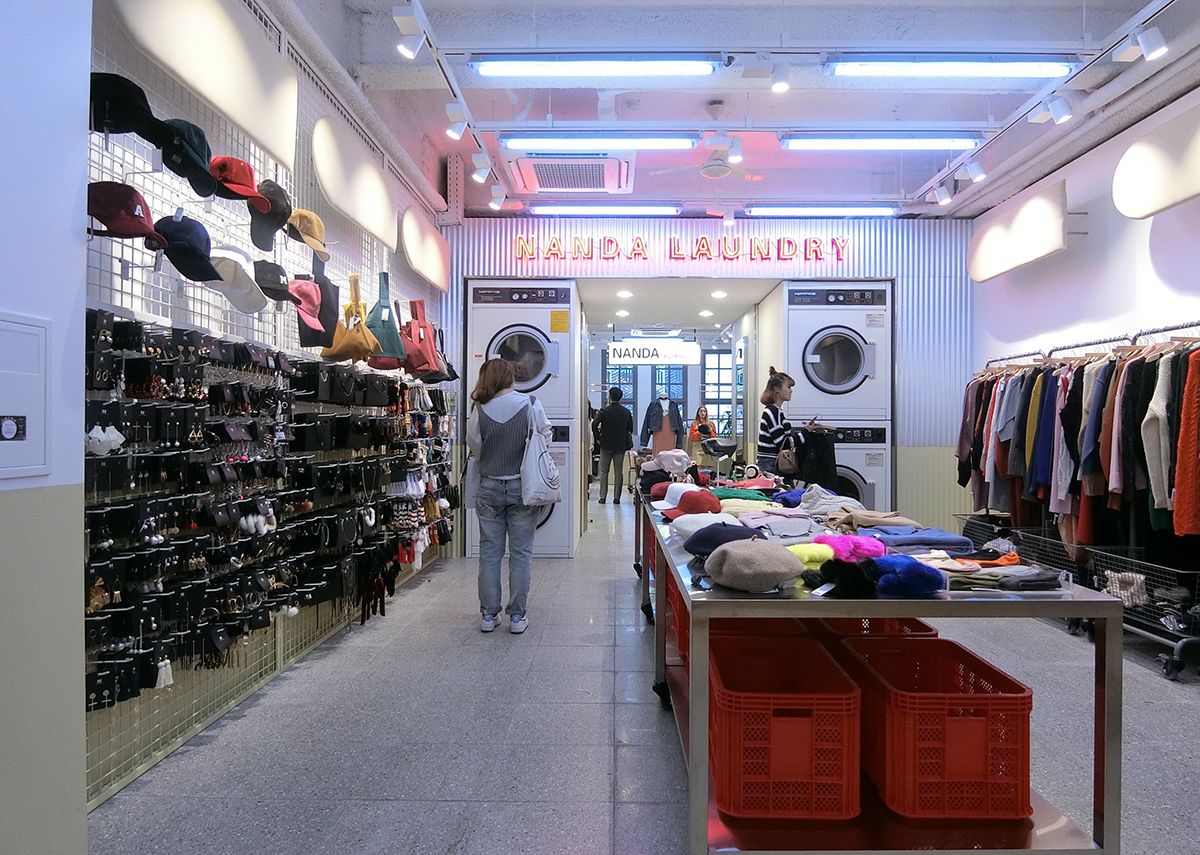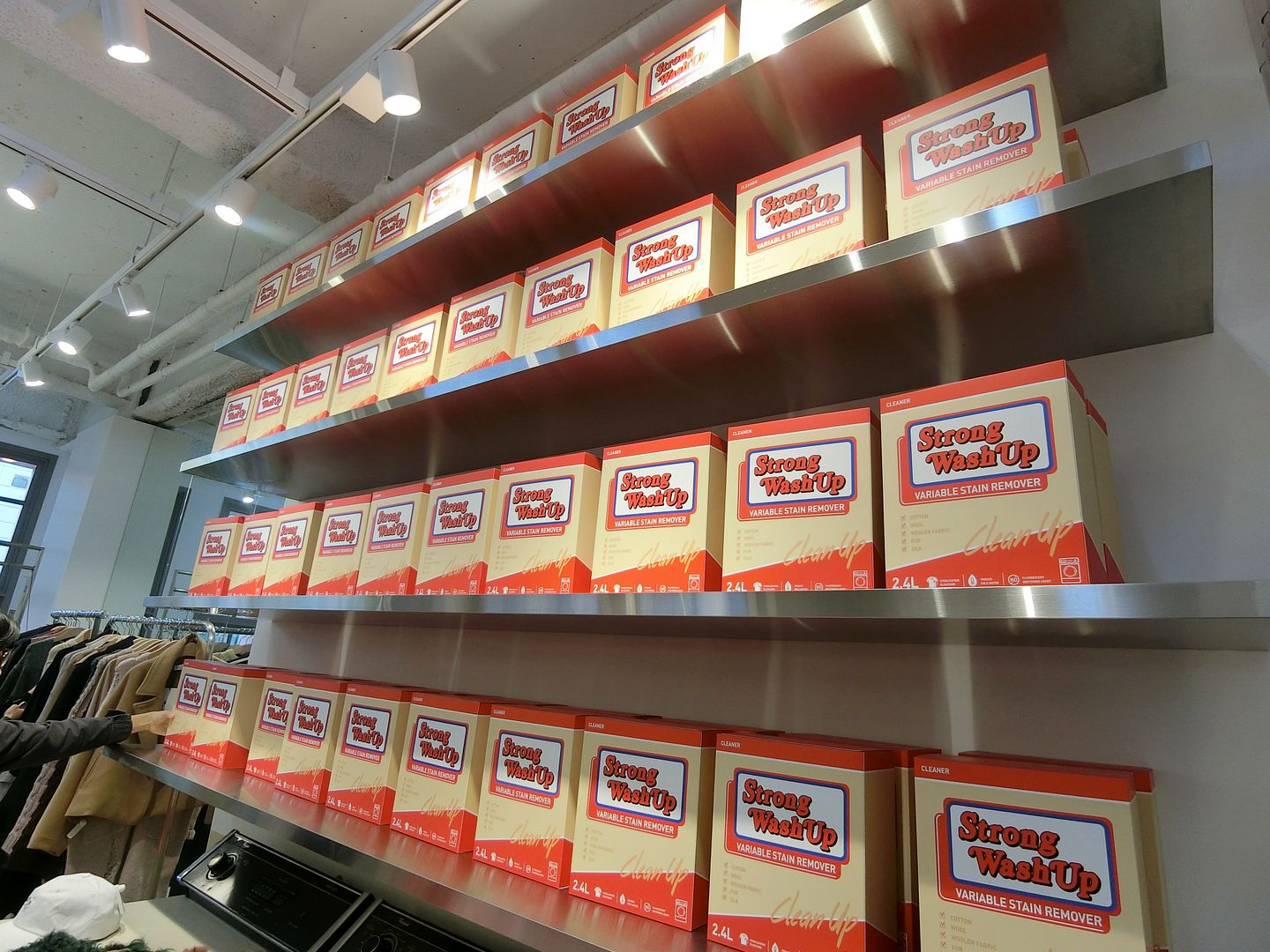 Level 5: Pool 
A pretend pool with a real cafe. Expect rows of nicely stacked denim, and a pool cafe inside. The cafe was very much like those in the '50s movies with its blue and pink tiles, outdoor chairs and tables with umbrellas to shelter you from the sun. Order some bites and drinks from the cafe to take a break after all the shopping.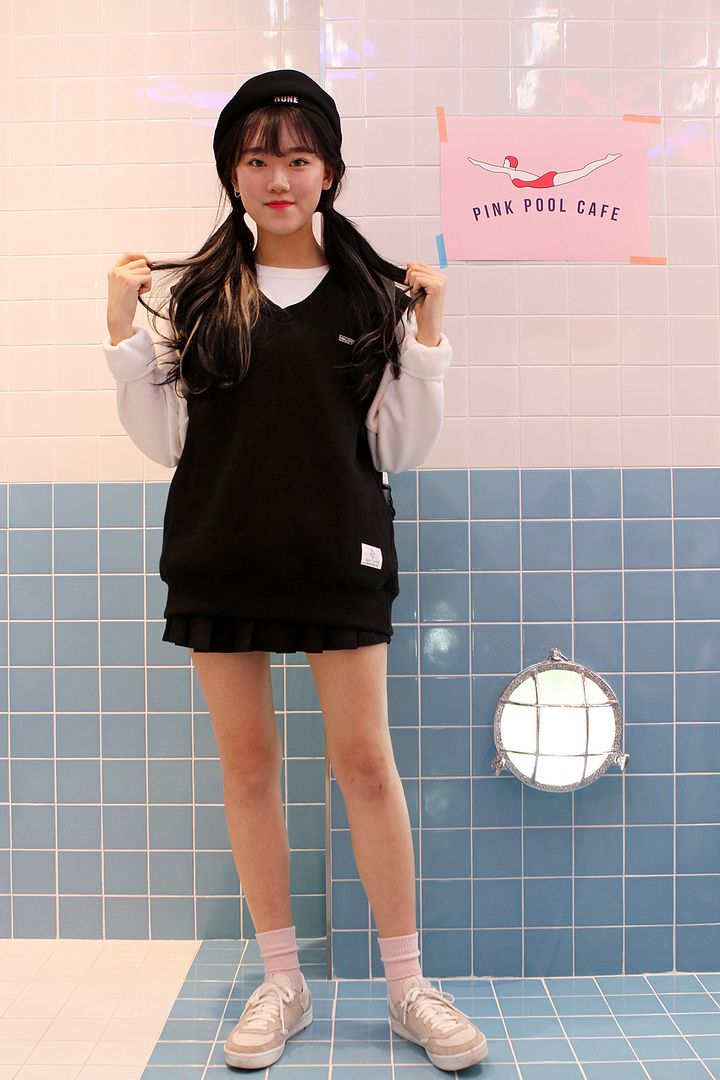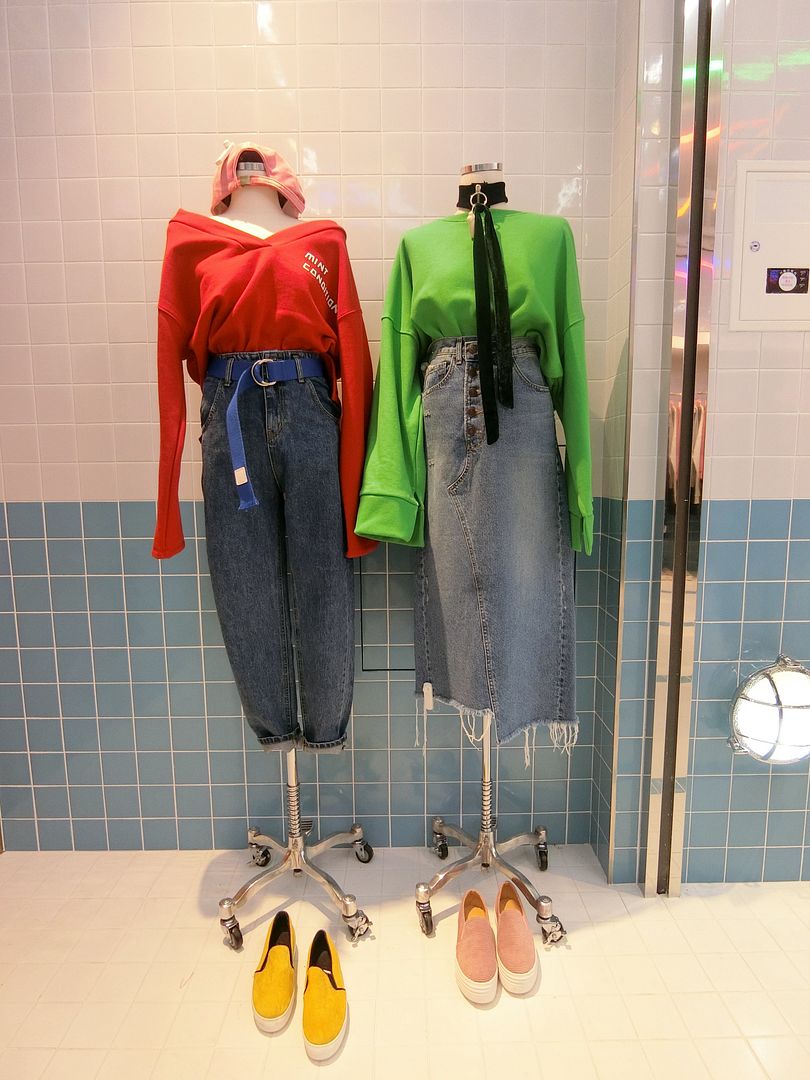 Rooftop: Terrace
Tired after all the shopping and photo-taking up the 5 levels? Take a break at the rooftop terrace. There are lots of giant pillows thrown all over for you to lounge around and chit-chat with your friends.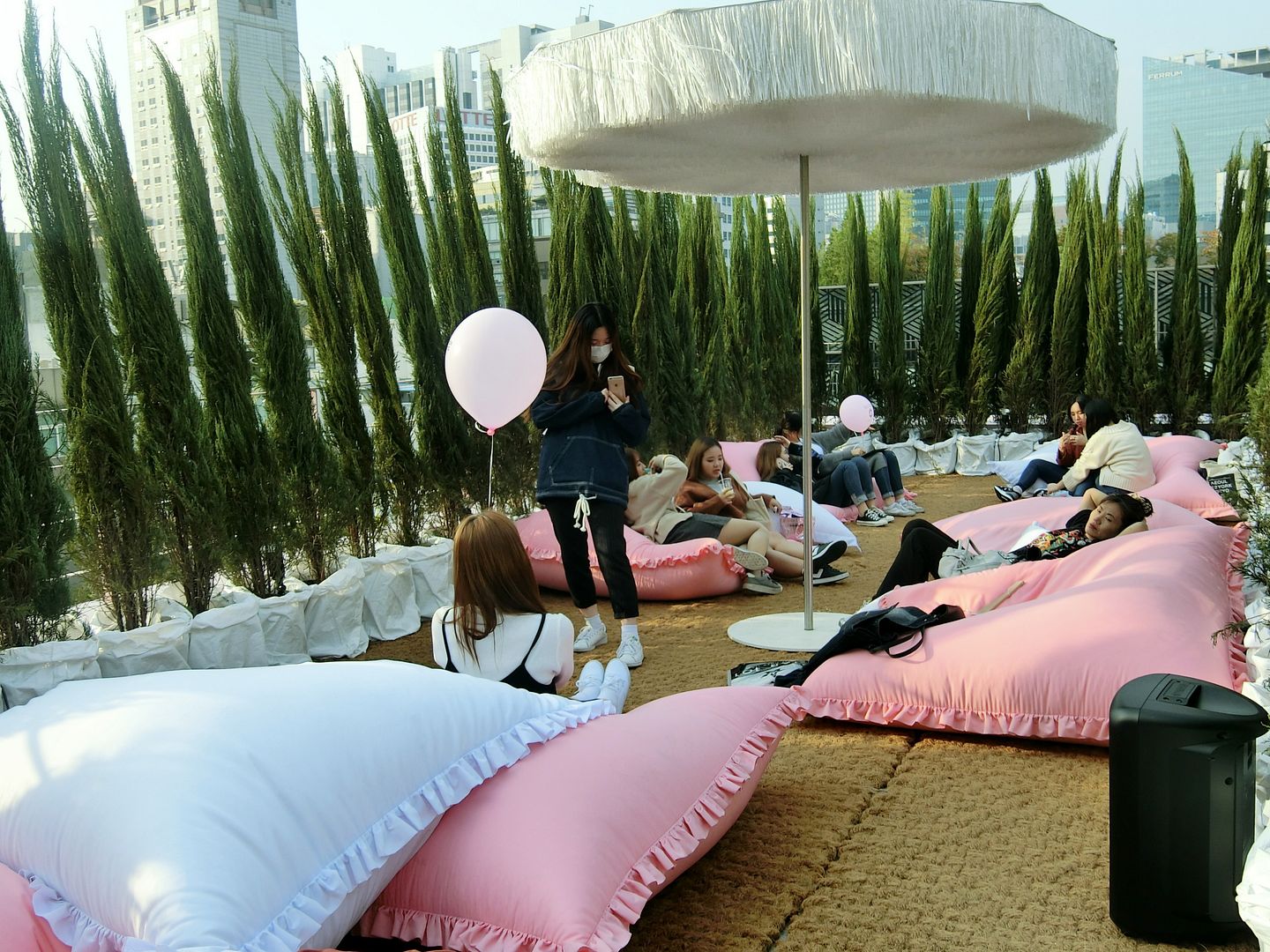 Address:
66-2, Chungmuro 2-ga, Jung-gu, Seoul Korea
서울특별시 중구 충무로2가 66-2
Opening hours: 11:00am~11:00pm
Phone: 02-752-4546