The Disney Tsum Tsum craze isn't going to stop anytime soon, and when was the last time stuff toys sparked such a huge following after the Beanie Babies in the '90s?
For those who need some help in getting to know Disney Tsum Tsum, they are toys that are designed to sit on top of each other in a pyramid form. Tsum Tsum means "to stack", and they originated from Japan.
Singapore's leading 999 Pure Gold jeweller, SK Jewellery adds a touch of glitz and glamour to Disney Tsum Tsum with not one or two but an extensive series of Tsum Tsum collectables. The exciting range includes the brand's signature 999 Pure Gold Bars and Gold Coins, 999 Pure Gold Charms, and white gold diamond pendants and earrings, which will be available later this month.
What stood out from the collection is the 999 Pure Gold Disney Tsum Tsum Charms featuring a refined finish and stunningly delicate details which we absolutely love. Glittery gold texture gives the Charms subtle shimmer and a captivating glow, rendering them at once utterly cute and irresistibly glamorous. To add on to the fun element, Disney Tsum Tsum Charms can be mixed and matched, just like Tsum Tsum's central theme of mixing and stacking, and worn in any ways and combinations.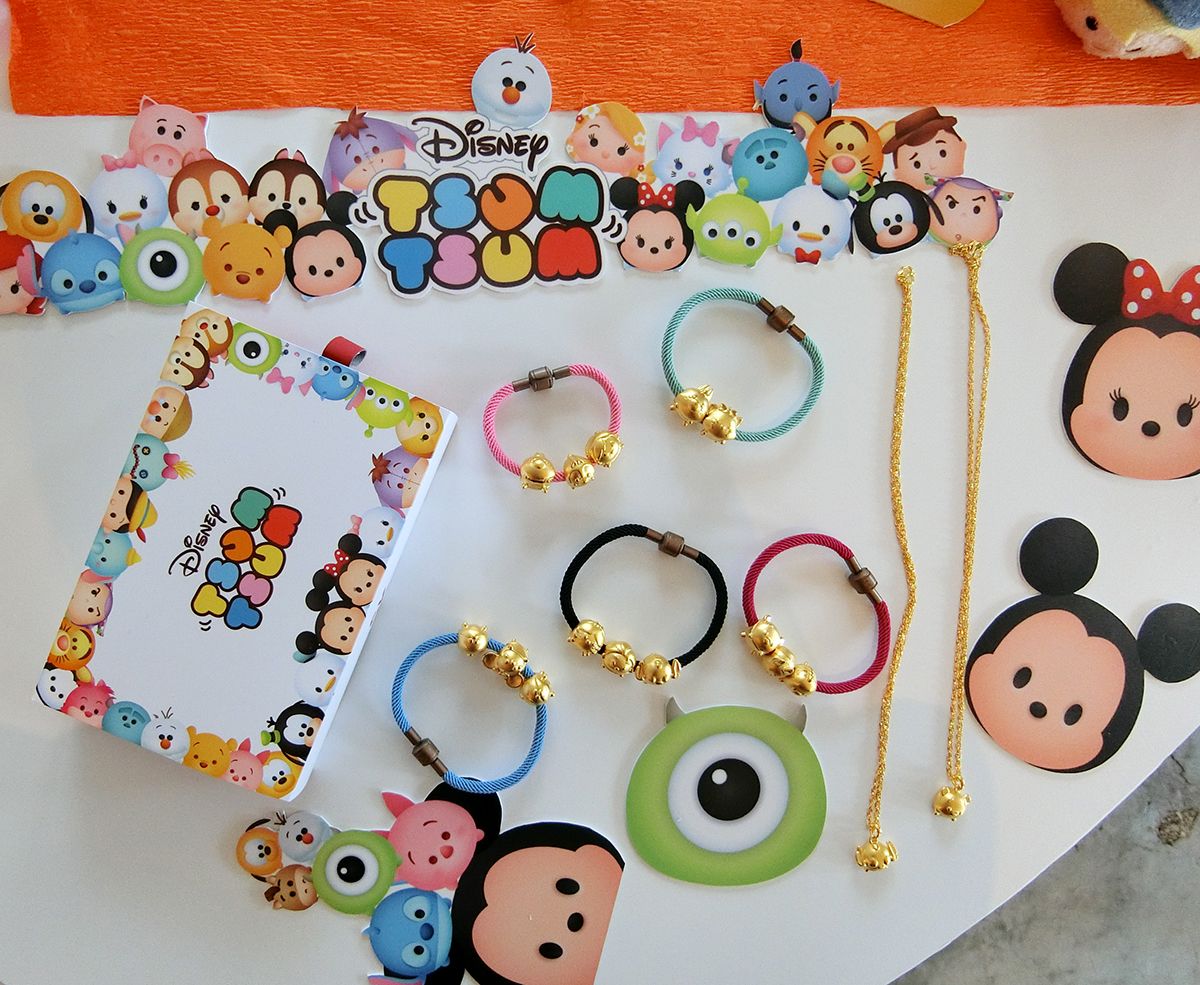 If you prefer collectables like gold bars and gold coins, which we thought are the perfect gifts for the upcoming festive season, SK Jewellery's Disney Tsum Tsum Colourful 999 Pure Gold Bar and Gold Coins series not only delight with their whimsical designs, but effortlessly capture the attention with its unexpectedly vibrant splash of colour on gold that are created with their latest laser technology.
Featuring Winnie the Pooh and friends, Mickey and Donald, the brand's 999 Pure Gold Disney Tsum Tsum Gold Bars are available in one-gram and two-gram editions, while Gold Coins are available in 0.2-gram edition, with the special Christmas edition of Frozen's Elsa, Anna and Olaf Gold Coins at 0.5-gram.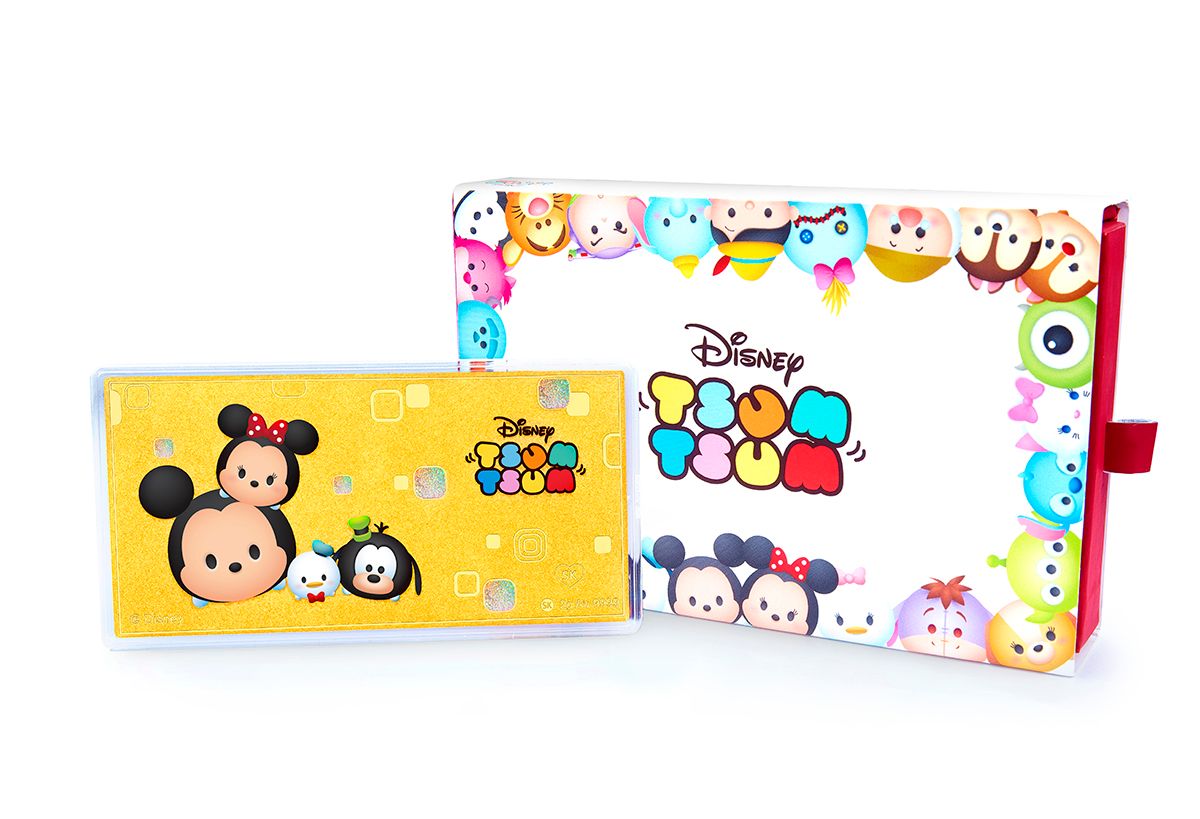 And if gold doesn't rock your boat, look out for their white gold Disney Tsum Tsum series that includes pendants and earrings. The understated hue of white gold adds a tinge of sophistication to the fun aspect, making the white gold Disney Tsum Tsum series perfect for someone convivial, elegant and chic. The white gold Disney Tsum Tsum series will make its debut later this month.
As the introduction of the Disney Tsum Tsum Collection coincides with SK Jewellery's launch of its new eShop, the jeweller is retailing exclusively online two Disney Tsum Tsum pieces – the Alice in Wonderland and White Rabbit 999 Pure Gold Coins. Customers may visit SK Jewellery's new eShop to enjoy the convenience of shopping for jewellery and gifts wherever and whenever they would like to, and be alerted to exclusive online deals.
Collect and stack. Mix and Match. Let fun and creativity begin with SK Jewellery's latest Disney Tsum Tsum Collection! SK Jewellery's 999 Pure Gold Disney Tsum Tsum Collection is now available at all SK Jewellery showrooms.