Enter Somerset and healthy food in the search engine, and chances are the usual (clean eating) names like Soup Tokyo, Sumo Salad or Real Food will pop up. But seriously, are they the only healthy choices in Somerset? Can't we just succumb to our cravings or pop in other shops, while making purposeful decisions to skew our meals towards the healthier curve?
Credit: Tripadvisor
Thankfully, the answer to the above question is YES. In fact, Team MyFatPocket escaped the norm, and submitted to our hotpot craving at Shi Li Fang. Before you dismiss us as a squad of "unhealthy" Homo sapiens, read on to find out the sneaky ways we took to convert our hotpot into a healthier feast.
Shi Li Fang
Shi Li Fang hails from Taiwan, and they supposedly offer healthy, natural, sustainable foods with no MSG, and no deep fried dishes. The best thing we love about the eatery is that for a price of $9.90 ++ (lunch set), we get to choose 2 types of soup bases (out of 8), a drink, a small portion of rice or noodles, and a choice of either vegetable or meat. And yes, you're entitled to your individual hotpot (yay, no more fighting over the ingredients).
Credit: Qiuuing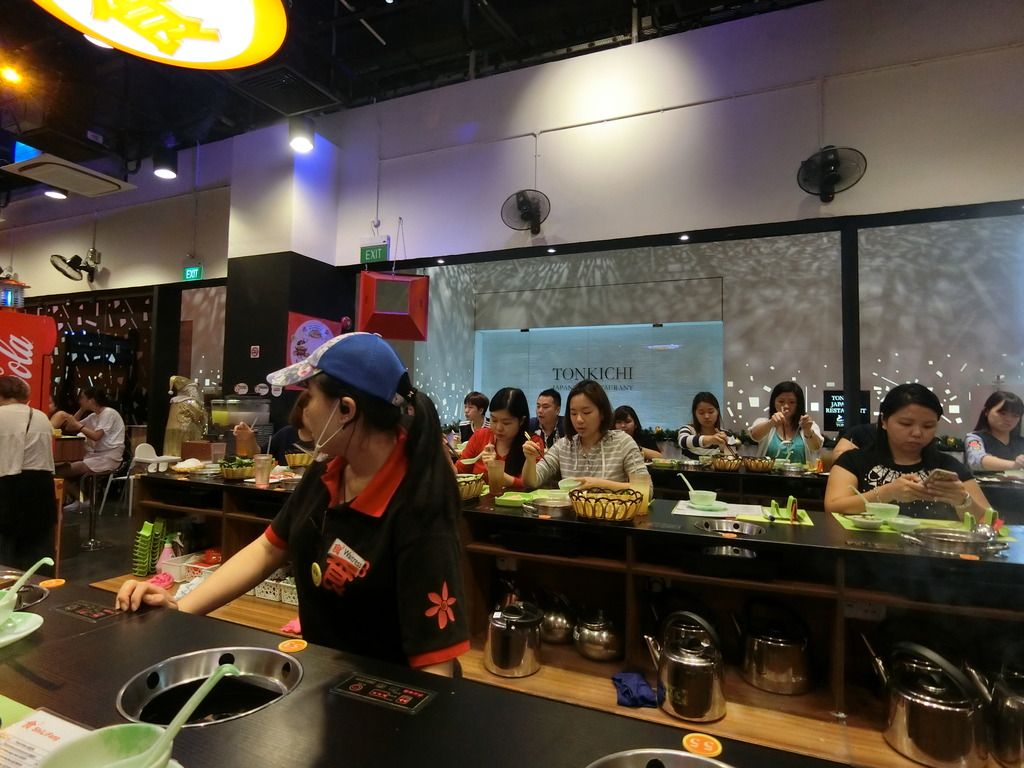 Light Soup Base
As much as we love our mala soup and pickled vegetable soup, this time round we chose both the Ravishing Tomato soup, and Vegetarian Soup which are lightly-flavoured to reduce our sodium intake. You can go for the tofu, mushroom or cabbage soup if you wish to make healthful choices like us too.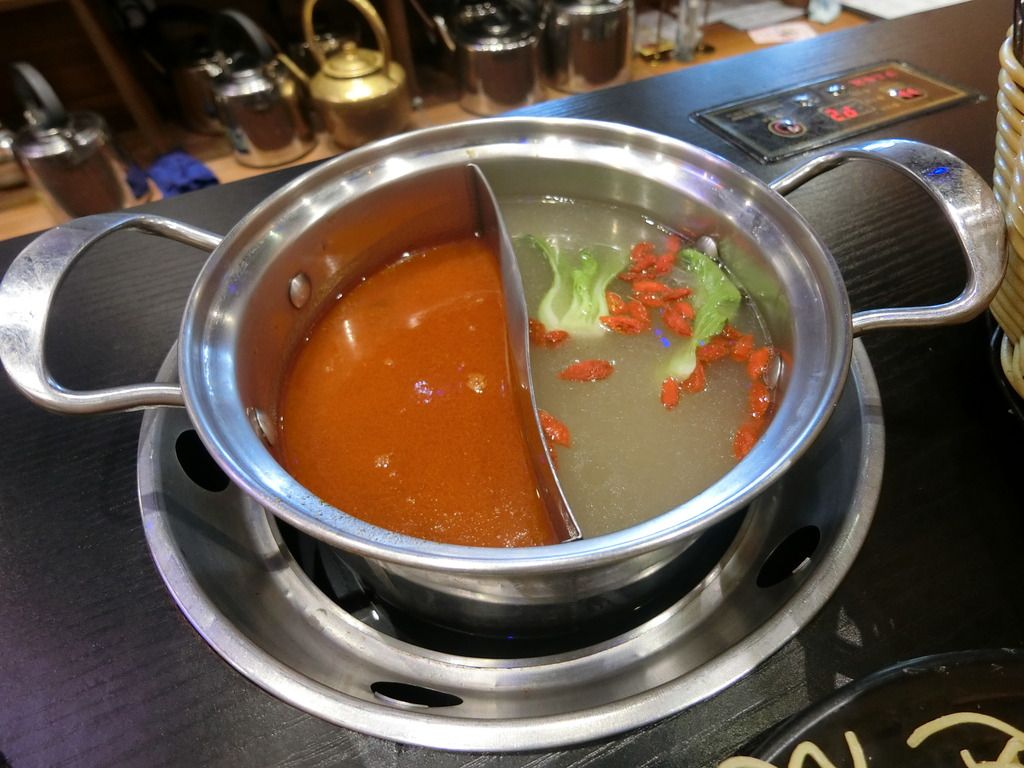 And before slurping our soup, we did skim off the froth which floats on the soup because it's made up of fat and coagulated protein.
Lean over Fat
We added some protein into our meal by going for the Fish Slice and Chicken combo set meal. We did this to reduce our intake of saturated fat, which can raise the levels of low-density cholesterol (bad) in the blood, and ultimately leading to narrowing and hardening of our arteries (imagine cardiovascular disease). For the same reason, we also try to avoid internal organs such as liver, intestines and beef tripe.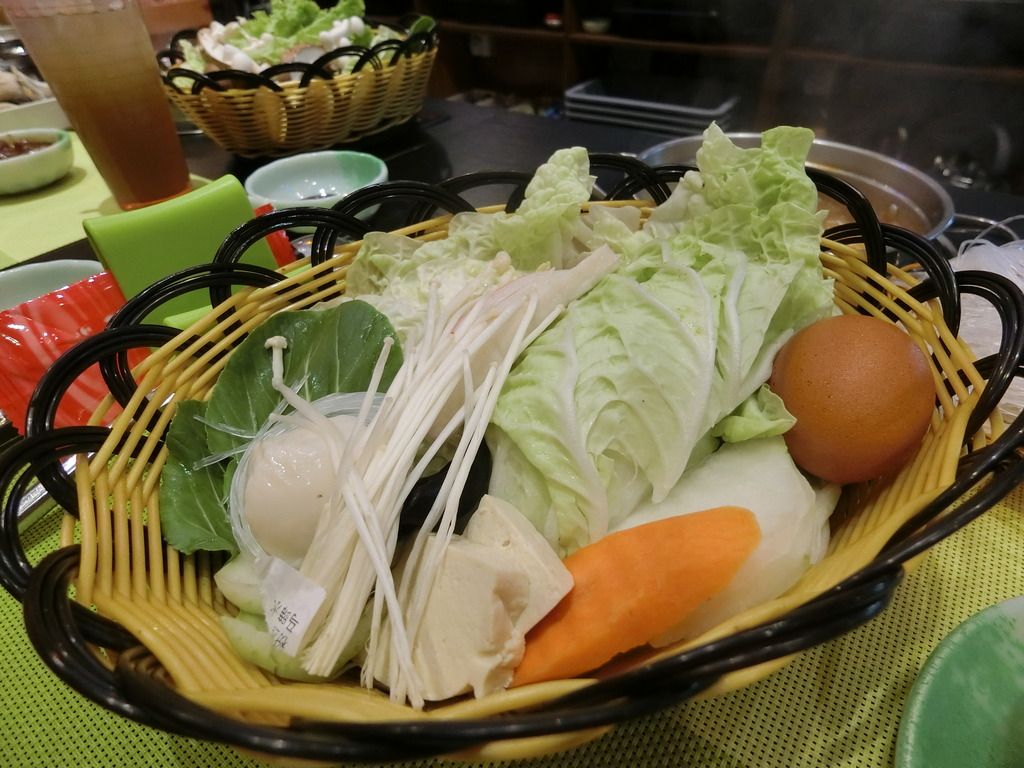 Though you might argue that there are some studies to show that saturated fat intake (from animal) does not increase risk of heart diseases, yet more studies are needed to confirm this finding. Hence, for the moment, Team MyFatPocket still stick to lean meat.
Choosing the Right Carbohydrates
Instead of opting for the staple white rice, we have chosen the vermicelli and egg noodles (mee kia). The two is considered low-glycemic food, which means they are digested and absorbed more slowly as compared to white rice, and this produces a much gradual rise in blood glucose and insulin levels and reduce risk of diabetes.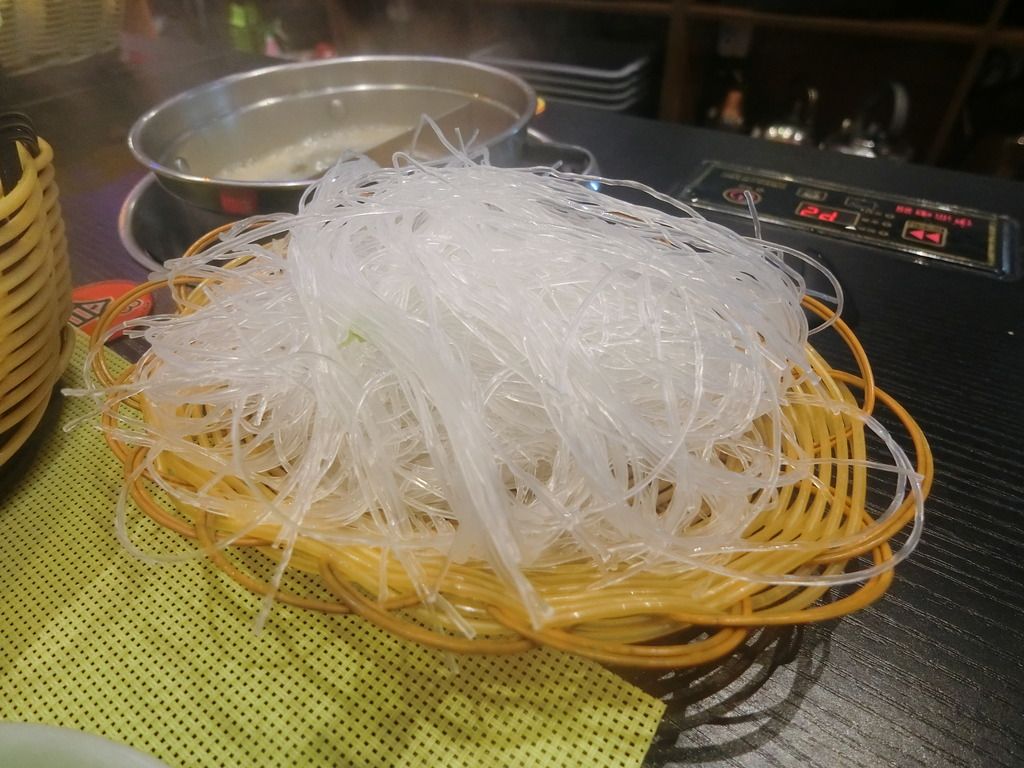 While vermicelli and mee kia might seem like the healthier choice, but we were careful to limit our intake to a small portion. It is because glycemic index only tells part of the story. It doesn't tell us how high our blood glucose could go when we actually eat the food. Hence, it is possible for us to experience a blood glucose spike too, if we "accidentally" consume a larger amount of low glycemic index food.
Light Dipping Sauces
Not wanting to exceed our daily recommended sodium intake, we sent our creative soul to the resting bay and went straight to the fresh cut chillies, minced garlic, spring onion, pine nuts, sesame seeds and vinegar sauces.
Credit: Qiuuing
No More Than 90 Minutes
As much as we wanted to laze around and enjoy our hotpot all day long, we made the effort not to dine in beyond 90 minutes. You may ask why 90 minutes, this is so as studies found that the nitrite content in hotpot soup can increase drastically once it is cooked beyond the time frame. And this isn't a good thing, as excessive nitrite consumption can lead to methaemoglobinaemia- a blood disorder, with symptoms including headache and shortness of breath due to lack of oxygen.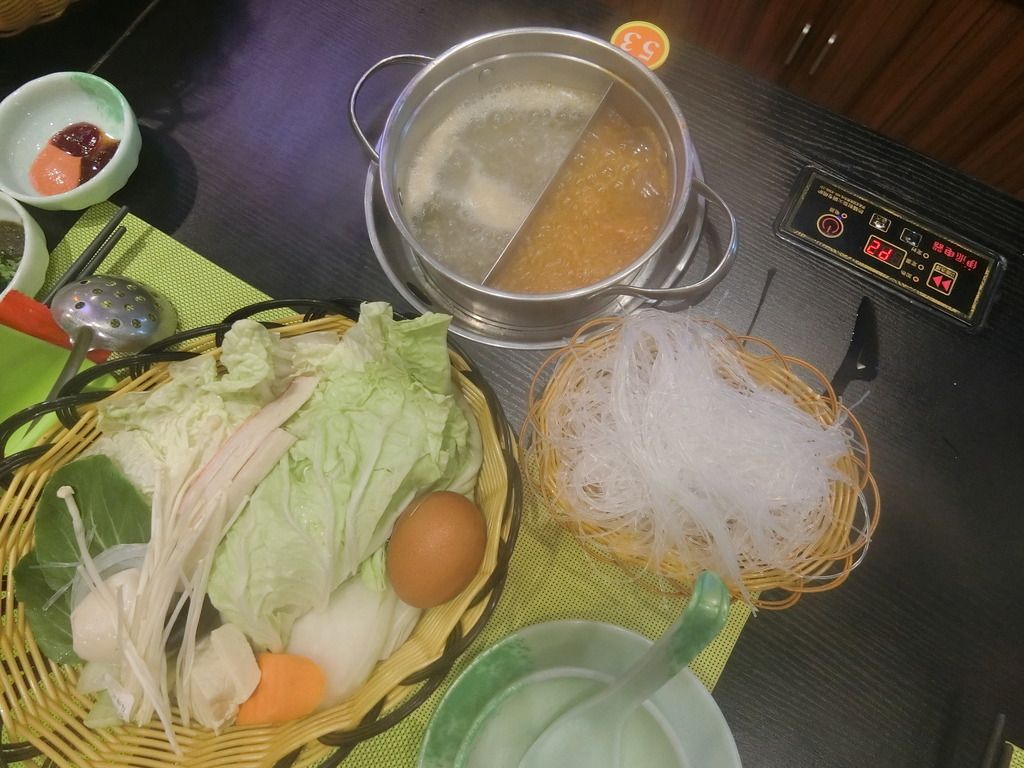 You can make healthful decisions, and enjoy your hotpot too.
181 Orchard Rd,
Orchard Central, #07-10
Singapore 238896