Do you know that the most common scalp problems faced by us today are hair loss and oily scalp because of our local sunny yet humid climate?
Not to worry my babies, I've got good news to all, especially the east sider (read on to check out the promotional details below okay)! I'm elated to announce the store opening of Topp Care Hair Solutions located at Tampines, the regional hub of east Singapore. Block 201D, Tampines Street 21, Unit #01-1131.
Topp Care Hair Solutions carries the latest available hair and scalp treatment in the beauty and wellness industry, and they strive to satisfy every customer through care and service delivery with its transparent fixed price. The efficient beauticians ensure that customers will be treated with the best care without damaging their wallets.
Last Saturday, I attended the grand opening of Topp Care and was warmly greeted and ushered to the reception area to have refreshment, before having the privilege of giving my scalp a booster treatment by the skilled beauticians. The uniformity of the staff with the spacious yet sleek interior of the unit immediately made me feel very welcomed and comforted! I know I'm in good hands.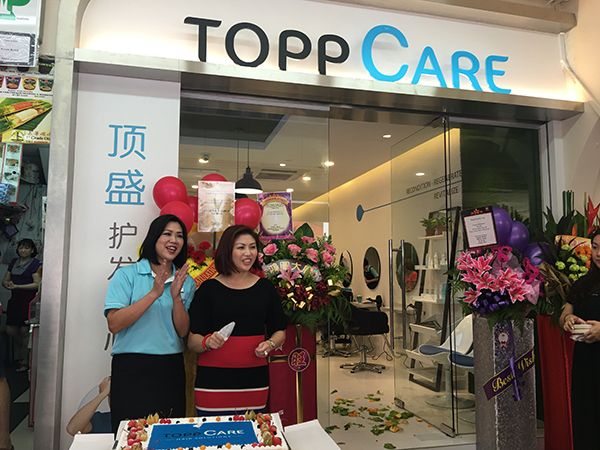 Some lion dancers decked in traditional gear with matching pants and shoes arrived at the unit, while I was almost done with the treatment. I can count a number of times I've seen a lion dance with few fingers, I felt it was a very fresh experience . The purpose of this lion dance to ward off evil and to bring good luck and prosperity The lions award oranges and red packets (angbao) symbolising luck and wealth for the business 🙂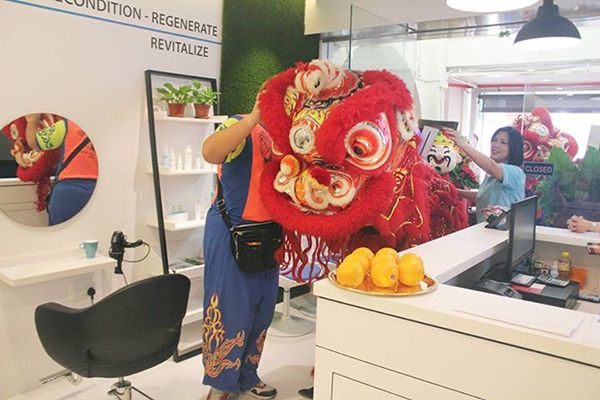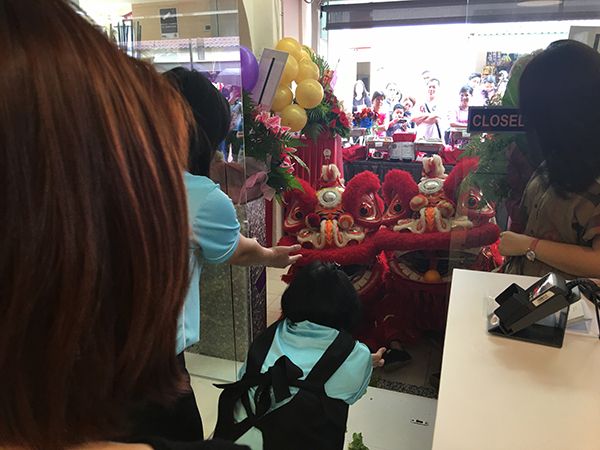 Guided by the 3Rs ~ Regenerate, Recondition, Revitalize; Topp care has come up with 4 Signature intensive treatments using natural yet high-quality plant-based extracts ingredients to achieve healthy scalp and promote hair growth.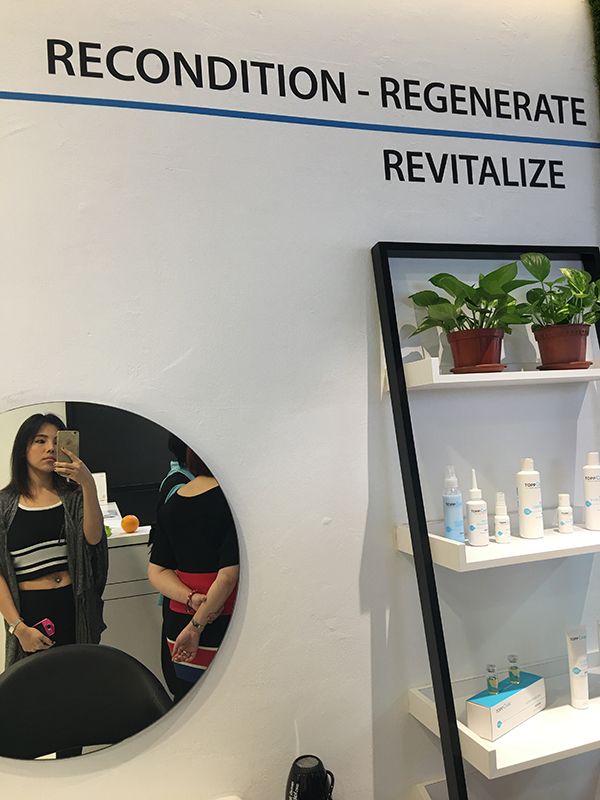 1. Healthy Scalp Treatment to prevent hair loss. It cleanses gently, eliminates bacteria and slows down sebum production.
2. Detoxdren Scalp Mask to combat dandruff and oily scalp. This treatment balances excessive oiliness and soothes irritated scalp while renewing and strengthening hair follicles.
3. Energizing Scalp Mask to regenerate hair. It nourishes, cleanses and energises scalp. 4. Hair Spa treatment for Damaged / Coloured hair.
To further value-add to their service delivery, Topp Care also provides hair colouring services for those who desire a new, fresh and vibrant look. The colour range includes the latest shades of black, brown and red.
As mentioned earlier, regardless of which treatment a customer chooses, the charge is only $80 w/GST from 1st December; excluding hair colouring which will be charged according to individual hair length. But for now, I've got an exclusive promotion for my readers, get 50% OFF Scalp Treatment and $20 OFF Hair Colouring, which equates to 50% off the regular price! Why not give yourself a chance to have professional caring for your scalp using the 3Rs to achieve healthy scalp and thick and luscious glowing hair?
Can you guess which treatment did I go for with my distressed scalp that always has to uphold my company's solid French Twist hairdo and adapting to different climates in different countries? Do keep a look out for my next post on which therapeutic treatment I've undergone.
Thank you Topp Care for such a pampering treat and all the best for the great service delivery from your beauticians! I hope you've gained something from this blog post, and you know the next step to have beautiful tresses.
Topp Care Hair Solutions
Hair Care Centre: Block 201D Tampines Street 21 #01-1131, Singapore 524201 Hotline: 6645 3020
Facebook: https://www.facebook.com/ToppCare/
With love, Jess