Time flies people, it is already 2017. Don't you feel like we just celebrated Christmas recently? But in just 2 weeks' time it is Chinese New Year again and this means that I need to start preparing angbaos and my Chinese New Year daily ootds!
Chinese New Year always shouts shopping to me and I'm really excited because this means I can buy many many many new clothes! Today I'm sharing with you some of the clothes that I have shortlisted or already bought for the New Year. They are all in different styles so hopefully you guys will find something you like too! 🙂
Playsuits.
Embroidery Playsuit in red from Fashmob.
Playsuit is the thing right now. Easy to wear, casual yet formal-looking. I feel that embroidery and playsuits go very well together and it is really a comfortable piece to wear while visiting your close friends and buddies during the festive period.
If you want something cuter, this romper from LBRLabel is pretty cute as well! 😀
Off Shoulder.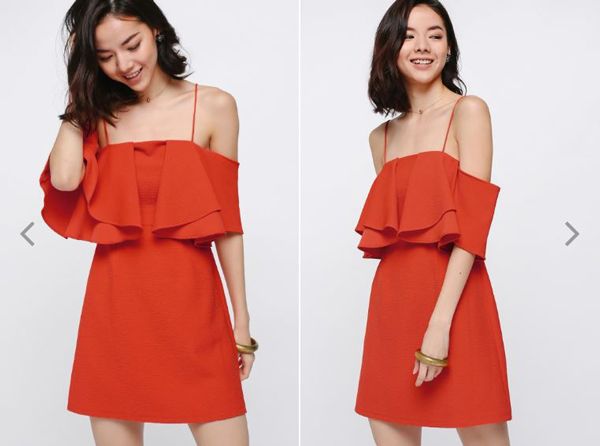 Theora off shoulder dress from Lovebonito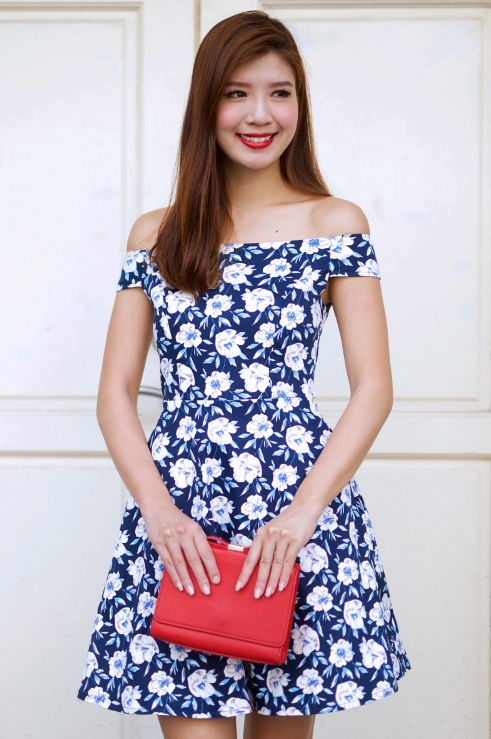 Prosperity Off Shoulder Swing dress in Navy Blooms from Flymetoparis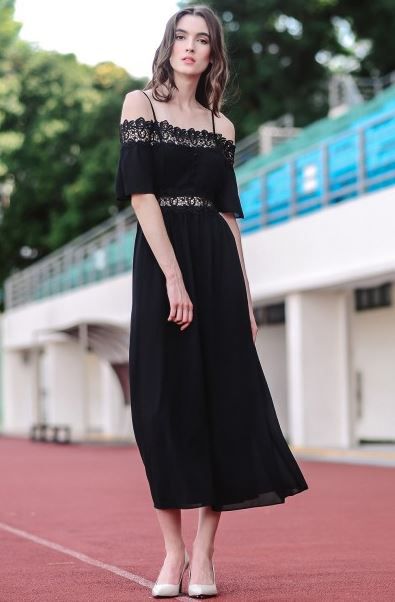 Baltimore maxi in black from Fashmob
We still can't throw away off shoulder. For some reason, we just love the way it covers our flabby arms and showcase our sexy shoulders and collarbones. :p With this, I thought we should continue to flaunt this during the new year especially when the striking orange off shoulder dress and off shoulder in navy blooms from LB and FMTP are so cute!! And the gorgeous black maxi off shoulder from Fashmob? How to resist! I know it's black but who says you can't wear black for CNY?
Midi dress.
Raqella Printed Midi Scallop Dress from Lovebonito
Dionne Midi floral dress from LBRLabel
I love midi dress and of course it's a must to feature them in my post! The above 2 midi look so sweet and feminine and you can even pair a tee underneath the dress! 🙂
Cheong Sam.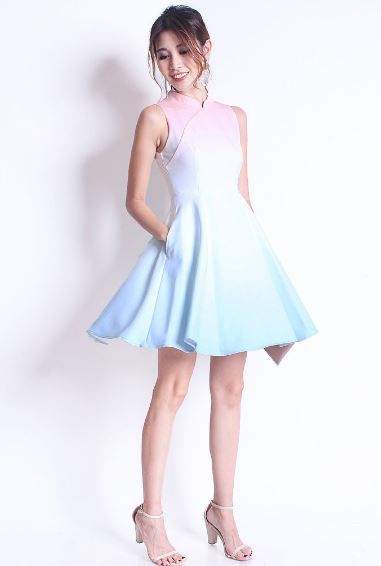 Premium Orelia Ombre Gradient New Age Cheongsam in Rose Serenity from Neon Mello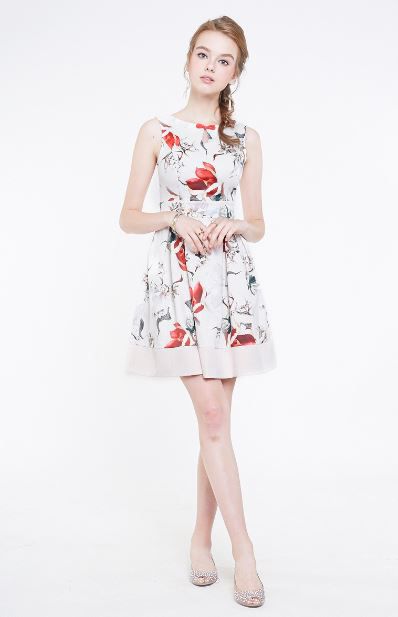 Laelia Modern Cheongsam in red florals from Intoxiquette
Chinese New Year would not be complete if you are not wearing Cheong Sam! Loving these 2 pieces from NM and Intoxiquette because they are so pretty and sweet!
These are some of my choices and I hope you find something you like too! Most importantly enjoy your CNY and I hereby wish you a Happy Chinese New year in advance! 😀
Till the next time people! 🙂
Follow me on Instagram: @claireaudreylim
Subscribe to me on youtube: https://www.youtube.com/user/clairelim1000
Any questions please email me: dreylim1@gmail.com
Talk to us and join giveaways here: https://www.facebook.com/claireaudreylim/ =D