Every girl dreams of a romantic marriage proposal. Yet, there are so many men in Singapore who go down that well beaten path of practicality. Yes, I'm talking about the Let's-apply-for-HDB-Flat kind of proposal. And even when he does try to be romantic, Singapore is kind of small, so his options are limited to the places that have been done to death. Don't fret, here are 3 new spots in Singapore which would make perfect venues for a swoon-worthy proposal. Maybe you can leave this page open for him to stumble upon or get a mutual friend to sneakily send him this article. *wink* *wink* *nudge* *nudge*
Credit: HowHeAsked.com
Punggol Waterway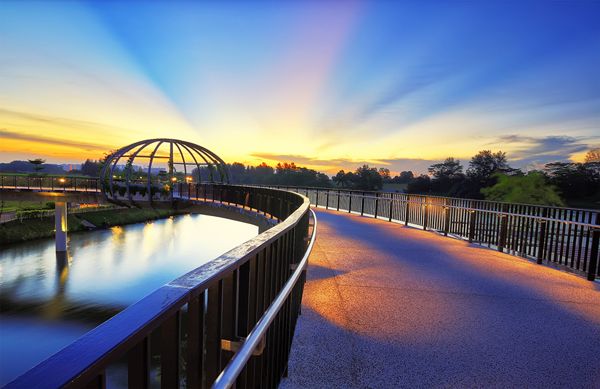 Credit: WeddingBells.sg
Sentul Crescent Road
Singapore 822313
If she's a simple nature and heartland kind of girl, then consider proposing to her at the Punggol Waterway. Enjoy nature as your stroll along the waterway with her hand in yours. Enjoy the breeze as you listen to the soothing sounds of running, trickling, splashing and cascading water. And when you find a quiet spot, surprise her by getting down on one knee.
If you're lucky, the otters will swim by to have a nosey and witness this special moment.
Gardens by the Bay Skywalk
Credit: IndoChine Group
18 Marina Gardens Drive
Singapore 018953
For the girl who appreciates finer things, make reservations for an intimate dinner at Indochine which is on the top of one of the tallest Supertrees at Gardens by the Bay. You can choose to propose at dinner, or you can take her up onto the Skywalk for a romantic walk after dinner, it is a boarded walkway between the Supertrees. Either option promises stunning views, which are especially romantic when lit up at night.
Arts Science Museum – Future World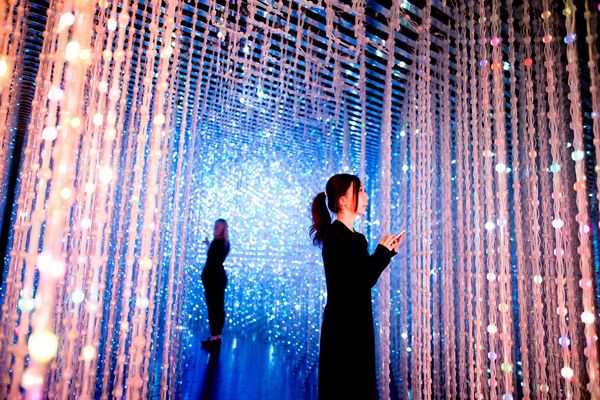 Credit: Klook
10 Bayfront Avenue
Singapore 018956
Future World is one of the permanent exhibitions at the Arts Science Museum. The installations will change and evolve over time to keep the exhibition fresh and relevant. I find that most of the installations are always captivating and breathtaking, making any one of them the perfect backdrop to a magical proposal. Go ahead of time to recci the installations and decide which one would be perfect for your proposal. My personal preference is the celestial space installation which has brilliant crystals and lights hanging from the ceiling, giving one the impression that they are floating in the cosmos.