We thought that it was just another cushion foundation, but we were so wrong. The Murad MattEffect Blotting Perfector, a pinkish cushion housed in a sleek silver compact casing is not a foundation. It is a skin blotter, the latest to join the cushion family.
It's just a couple of hours after your makeup in the morning and you are walking around with a shiny, almost reflective T-zone, and it's not exactly a great sight. If you are like me, highly dependent on blotting paper throughout the day because you don't want to look like a walking oil field, you will be impressed the Murad MattEffect Blotting Perfector.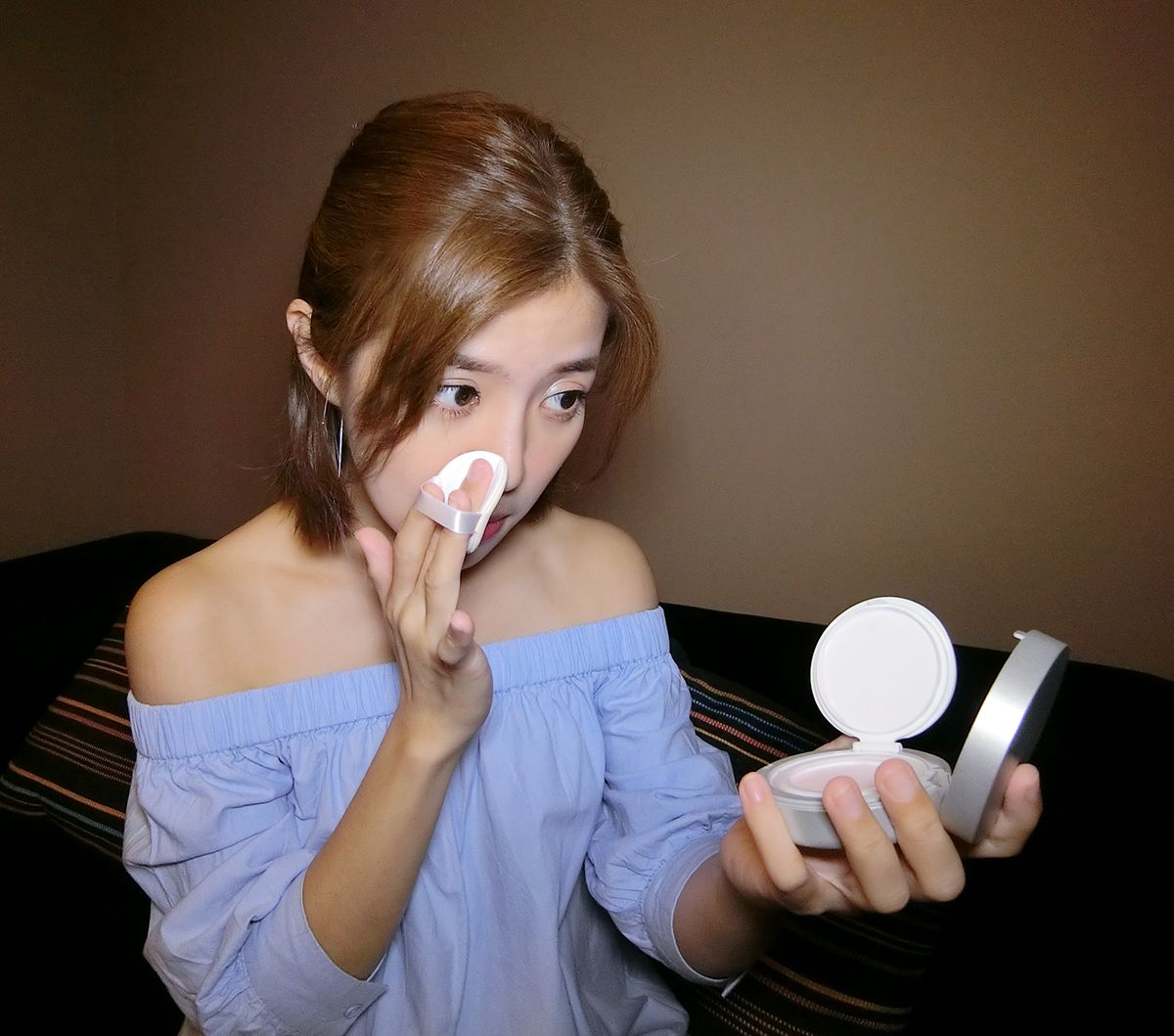 Applying Murad MattEffect Blotting Perfector on the T-zone to remove shine.
While it seems strange to use a wet cushion to absorb excess sebum from your skin, the sheer pink liquid formula instantly mattifies, refreshes and sets your makeup for eight hours, leaving the skin with a natural and matte look. In fact, it dries into a very light and powdery texture after application, and you don't have to worry about it messing up your makeup.
It also helps to minimize the appearance of pores, while absorbing excess oil on the skin, leaving a cool and refreshing feeling upon application.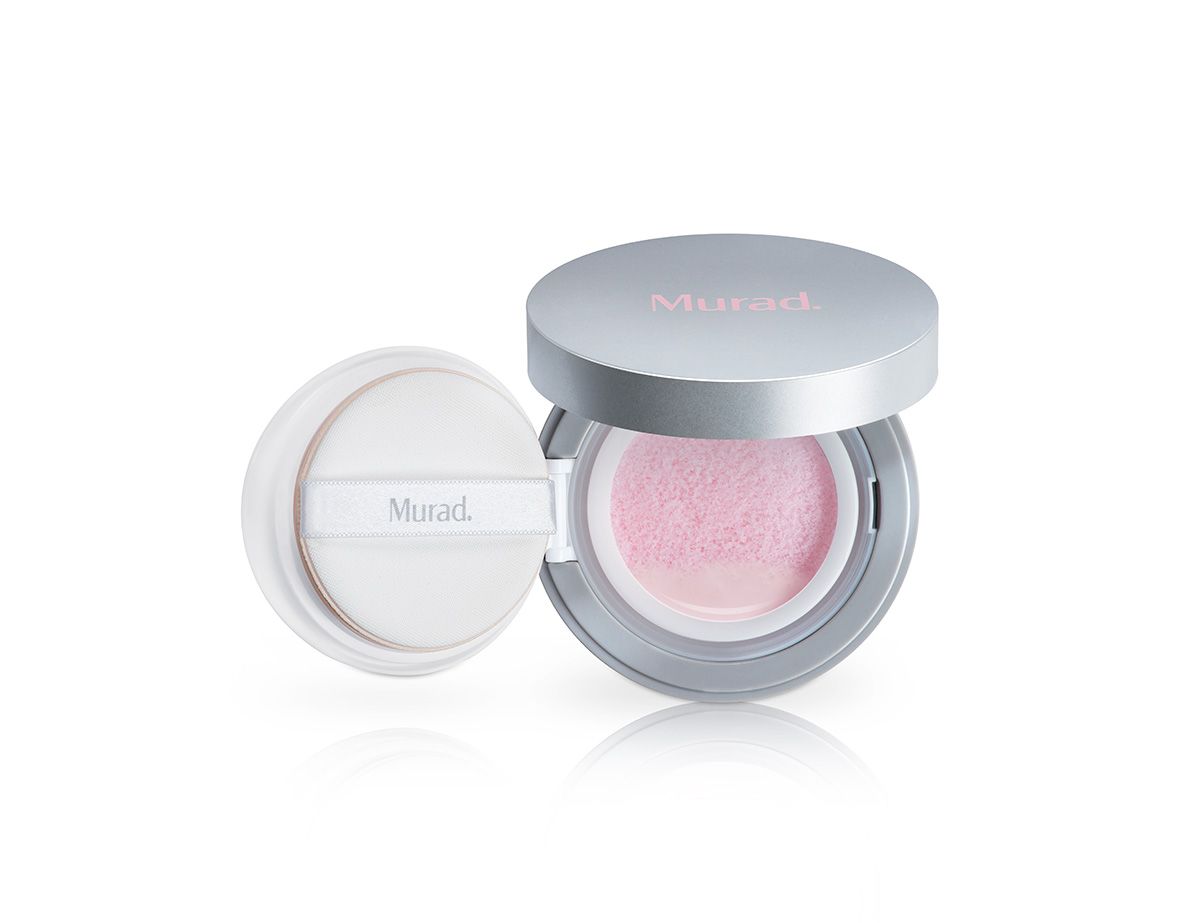 Murad MattEffect Blotting Perfector, S$68
The on-the-go blotting compact cushion carries a hint of marshmallow sweetness that is so light and effervescent; it is convenient for your mid-day refreshing touch up on the skin.
Tip: The liquid settles at the bottom of the pink cushion over time. When you think you are running out of the product, remove the cushion from the casing and flip it over before putting it back in. There, you have a "brand new" product again!
Murad's MattEffect Blotting Perfector will be available at all Sephora outlets, Robinsons the Heeren, and BHG Jurong from April 2017